News
Closing ceremony of 'Executive Leadership Training' held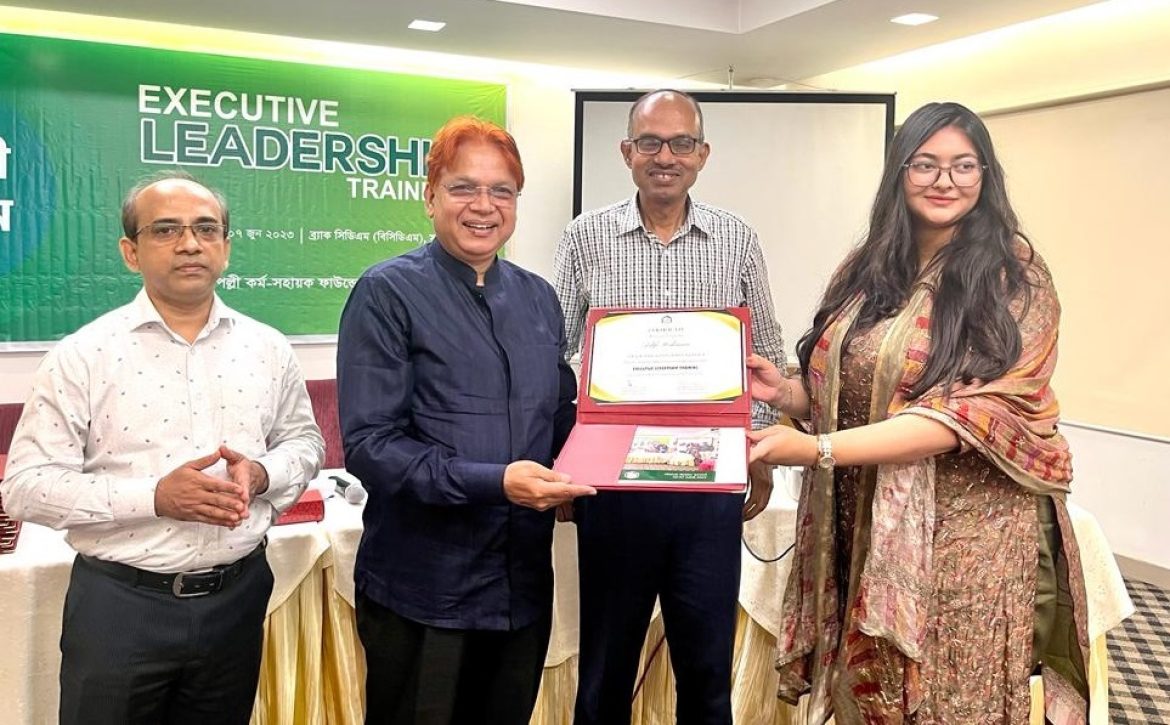 The closing ceremony of a 3-day training titled 'Executive Leadership Training' was held on 7 June 2023 at BRAC CDM in Savar.  
The Training Unit of Palli Karma-Sahayak Foundation (PKSF) arranged this training aimed to equip participants with essential leadership skills and empower them to drive positive change within their organizations.   
A total of 25 participants from various Partner Organizations (POs) participated the training.
Dr Md Jashim Uddin, Additional Managing Director of PKSF, graced the closing ceremony and handed over certificates to the participants. Dr Fazle Rabbi Sadeque Ahmed, Deputy Managing Director of PKSF, was also present in the closing ceremony.
PKSF regularly arranges different training programs for the POs' officials to ensure successful implementation of the programs and projects.