News
PKSF and SDGs: Daylong online training organized for PO officials
PKSF and SDGs: Daylong online training organized for PO officials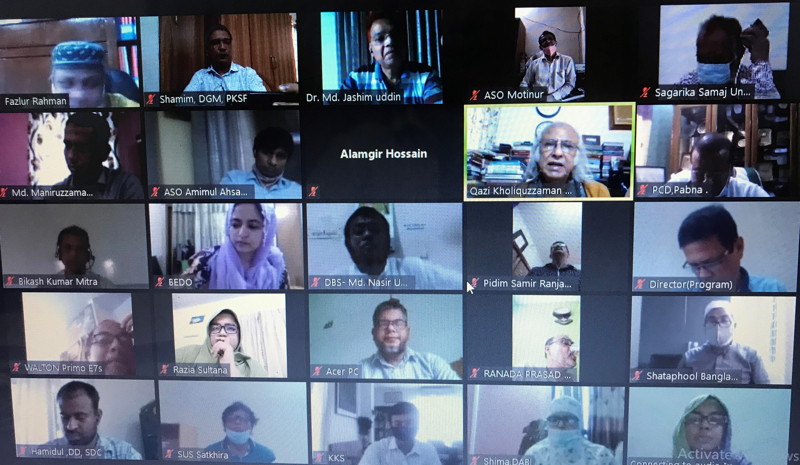 A day-long online training on SDG-related capacity building of the Partner Organizations (POs) of PKSF was organized on 20 June 2020.  PKSF Chairman Dr Qazi Kholiquzzaman Ahmad inaugurated the training program titled 'Capacity Building and Way Forward for SDG Implementation in Bangladesh'.
Dr Md Jashim Uddin, Deputy Managing Director, PKSF conducted the first session which focused on the definitions and concepts of Sustainable Development Goals (SDGs). Highlighting Bangladesh's success in achieving the Millennium Development Goals (MDGs), he emphasized on the need for ensuring sustainability and governance in effectively designing and implementing SDG-related activities.
Mr Md Monirul Islam, Deputy Secretary of the SDG Cell under the Prime Minister's Office, made a presentation on the SDG Goals, Targets and Indicators, SDG Mapping and M&E Framework.
Mr Md Alamgir Hossain, Deputy Director of Bangladesh Bureau of Statistics conducted a session on SDG localization and assessment tools and the tracking process of SDG progress.
Forty officials from 20 POs took part in the training.