News
Research book on PKSF's ENRICH program unwrapped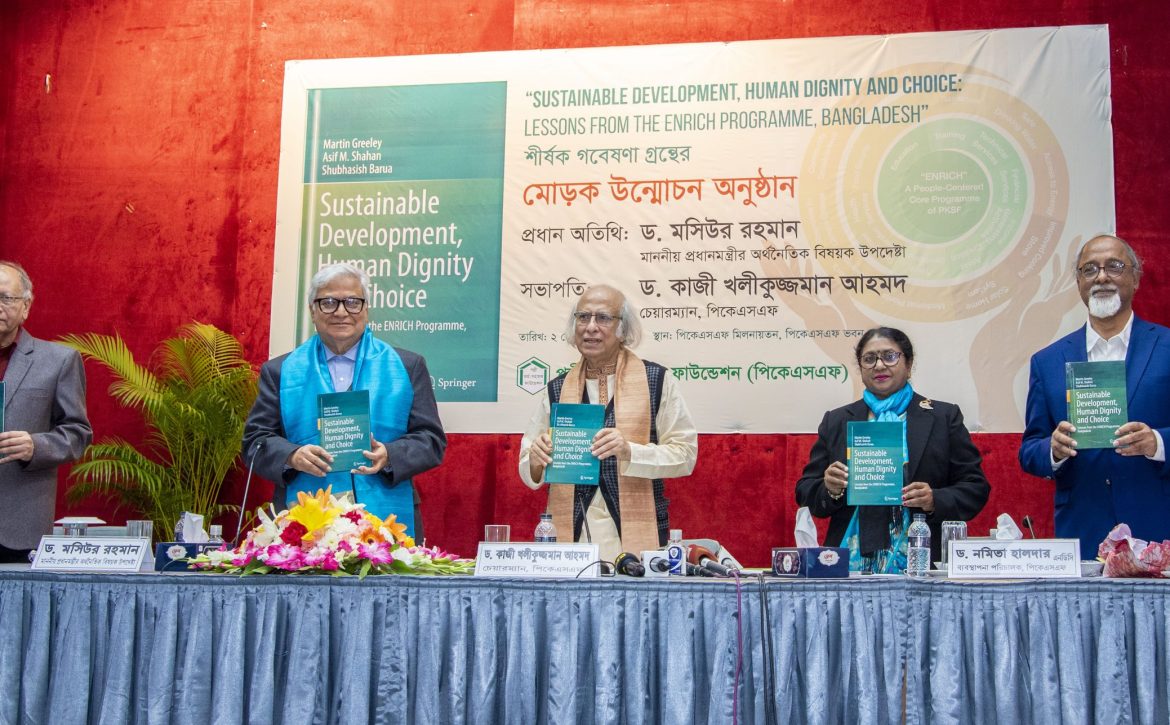 A research book titled Sustainable Development, Human Dignity and Choice: Lessons from the ENRICH Program, Bangladesh was unveiled at the PKSF auditorium in Dhaka on 2 February 2023.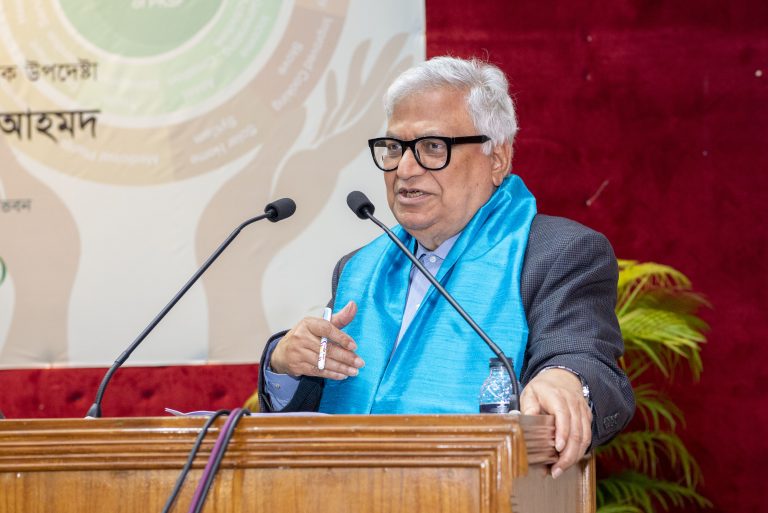 Dr. Mashiur Rahman, Economic Affairs Adviser to the Hon'ble Prime Minister, was present as the Chief Guest at the event chaired by Dr Qazi Kholiquzzaman Ahmad, Chairman of PKSF. Dr Nomita Halder ndc, Managing Director of PKSF, gave the welcome speech and Additional Managing Director Dr Md Jashim Uddin presented on the ENRICH program.
The research book studies certain areas of impacts of PKSF's integrated development program styled 'ENRICH', which was launched in 2010 and is currently being implemented in 197 unions of 61 districts of the country. It offers various services to over 60 lakh members of 13.36 lakh families through 111 Partner Organisations (POs) of PKSF.
The study was conducted by Dr Martin Greeley, a professor at University of Sussex; Dr Asif M. Shahan and Dr. Shubhasish Barua – both Associate Professors of Development Studies at Dhaka University. Based on the results of the research, the book was published by the international publishing house Springer Nature.