News
New Project on the Cards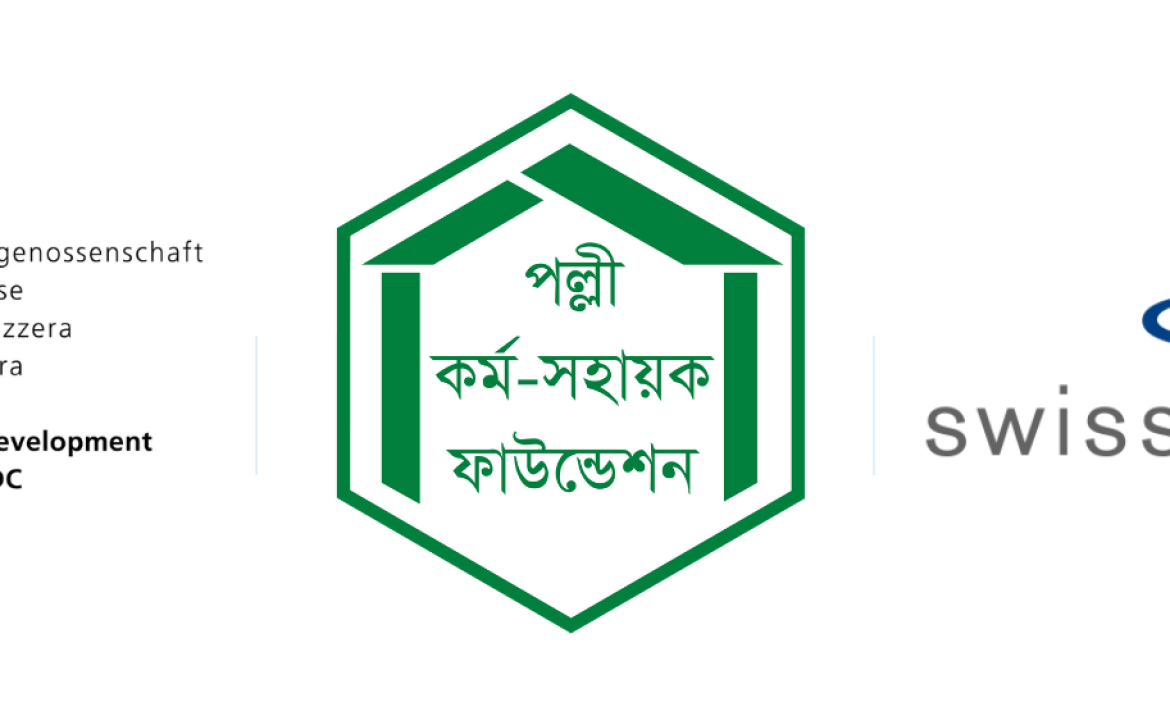 Tripartite Agreement Signed for New Project
PKSF, SDC, Swisscontact join hands for reducing risks in livestock sector

Palli Karma-Sahayak Foundation (PKSF) is set to implement a new project titled Strengthening Resilience of Livestock Farmers through Risk Reducing Services funded by the Swiss Agency for Development and Cooperation (SDC).
A tripartite agreement has recently been signed among PKSF, SDC and Swisscontact. Mr Derek George, Deputy Director of Cooperation, Embassy of Switzerland in Bangladesh, representing the SDC, and Mr Anirban Bhowmik, Country Director, Swisscontact signed the agreement on behalf of their respective organizations. On behalf of PKSF, Mr Golam Touhid, Deputy Managing Director signed the agreement.
The project aims to improve capacity and knowledge of livestock farmers on good farming practices to reduce morbidity and mortality risks of livestock, and to encourage farmers to invest more in livestock rearing. It will also work to improve the capacity of different stakeholders on risk mitigation services for the livestock sector in the country.