News
SEP MEs have a lot of potentials to do more: World Bank VP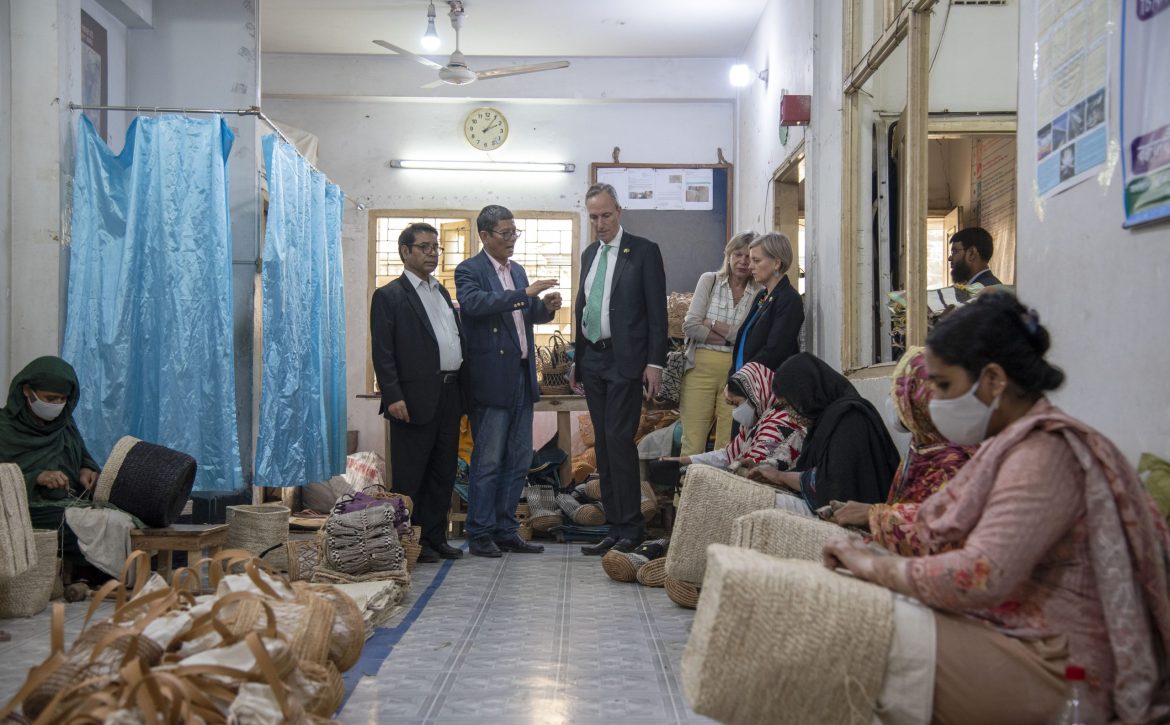 'Microenterprises have a lot of potential to do more', said Martin Raiser, Vice President, South Asia Region, World Bank after visiting Sustainable Enterprise Project (SEP) activities at Mirpur, Dhaka on 26 January 2023. He also acknowledged that female micro-entrepreneurs can do good and do well by selling eco-friendly products and can earn above-average wages.
At the head office of Tarango, a sub-project implementing Partner Organization of PKSF, he was accompanied by Md Fazlul Kader, Additional Managing Director, PKSF; Dandan Chen, Operations Manager, World Bank; Zahir Uddin Ahmed, Project Coordinator, SEP & Deputy General Manager, PKSF; Kohinoor Yeasmin, CEO, Tarango and other senior officials of the World Bank and PKSF.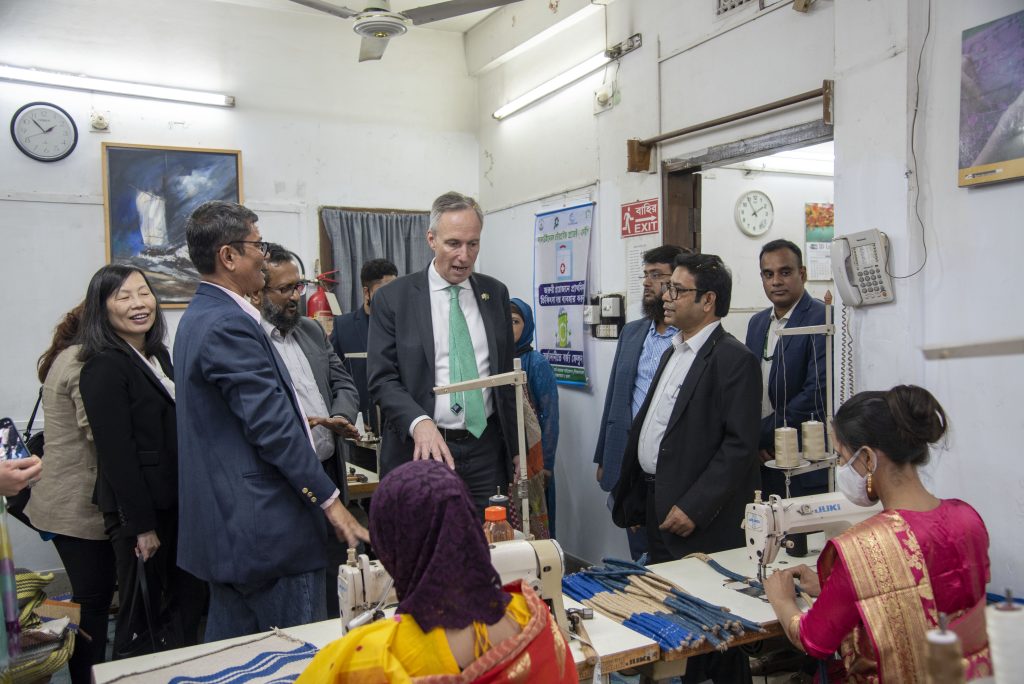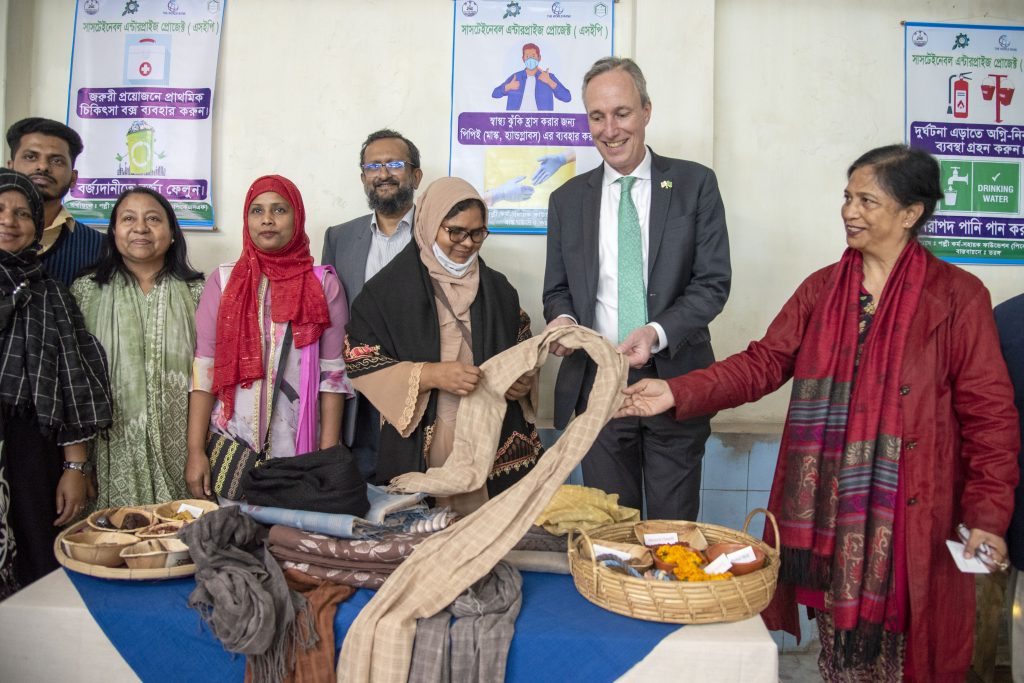 Martin Raiser and the other member delegates visited SEP's sub-project activities that support micro-entrepreneurs who produce environment-friendly loom products. They talked to a number of female micro-entrepreneurs who have been trained on natural dyeing and provided necessary financial and technical support to carry on the business. They also discussed the aspects of strengthening the microenterprises in producing environment-friendly products with necessary institutional support.  
Md Kader presented on the SEP's interventions and progress, focusing on environment-friendly and world-class handicraft items that use natural dye and bio-degradable ingredients.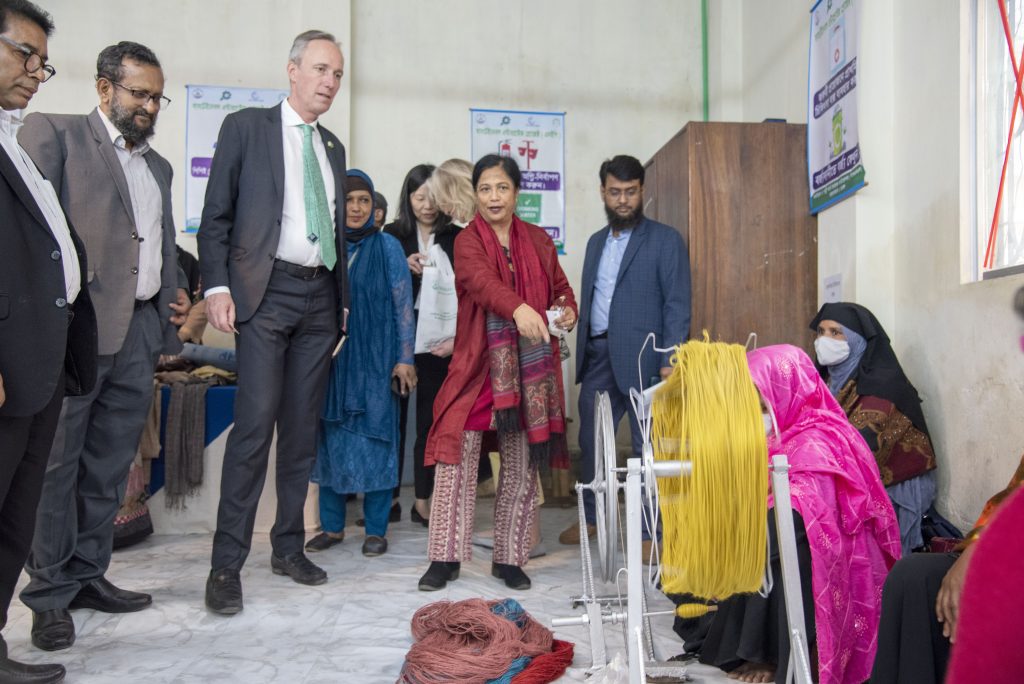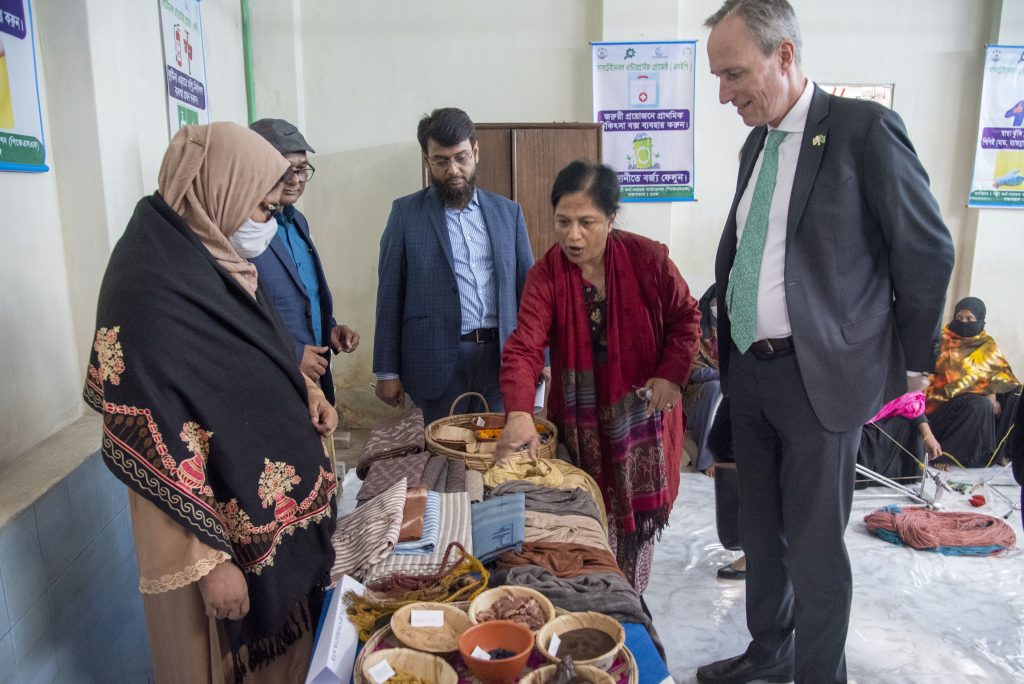 Under the SEP, co-financed by the World Bank, PKSF is supporting Tarango to implement the sub-project titled 'Promoting environment-friendly and specialized handicrafts and loom products'. The sub-project reached out to microenterprises to help them adopt environmentally sustainable practices at their businesses. Additionally, SEP also extends services like shared facility for natural dyeing, hand-made brand promotion, e-commerce branding, capacity development, linkage development for certifications.