News
PKSF celebrates Sheikh Russel Day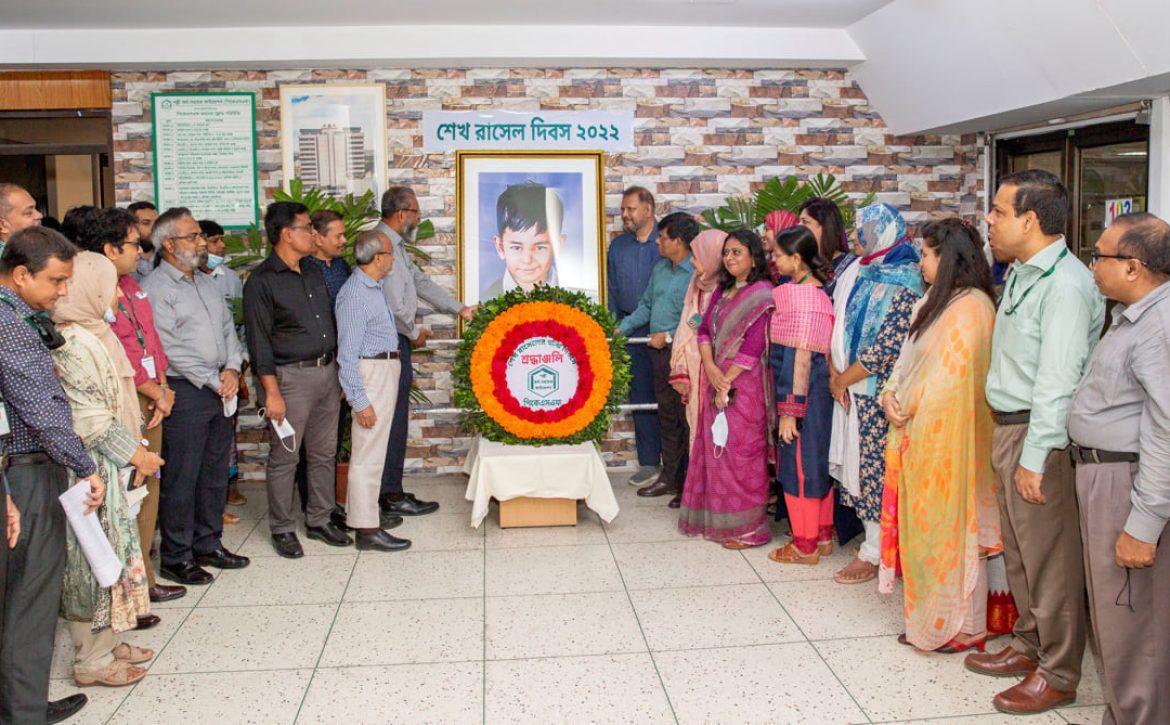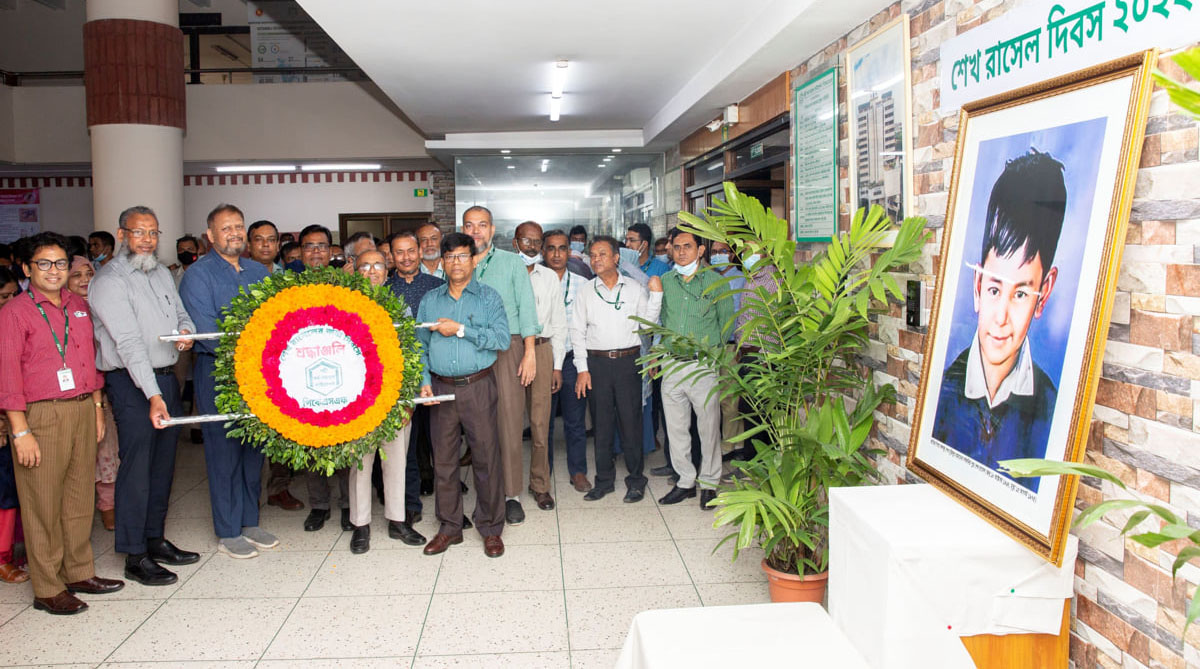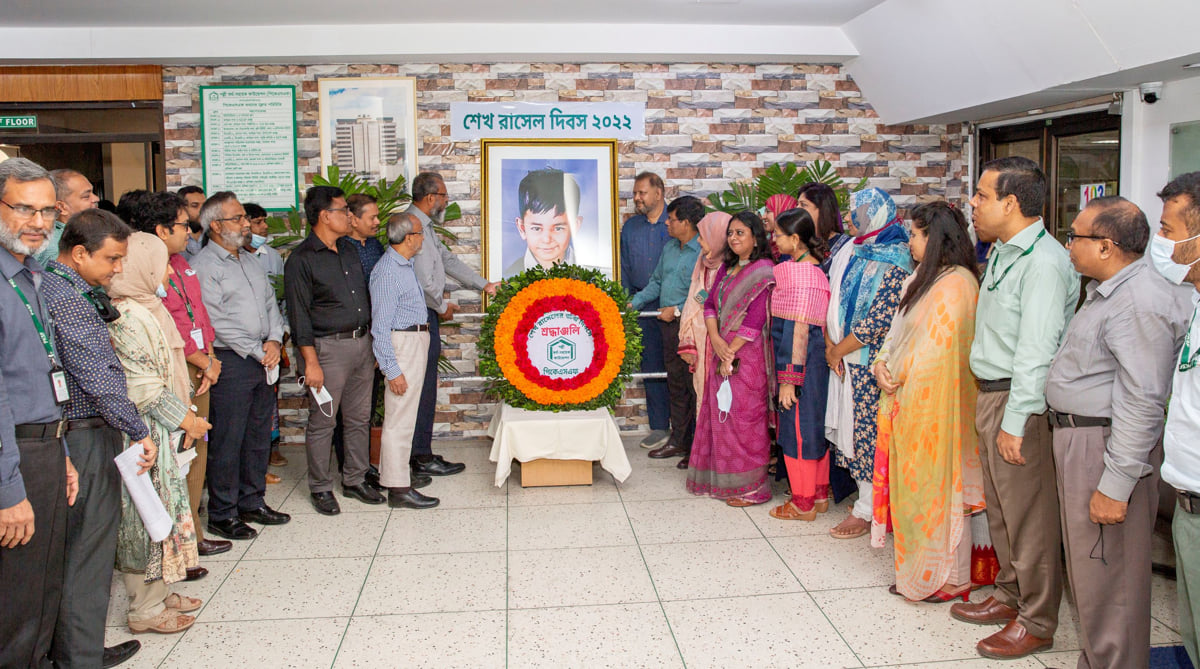 Employees of Palli Karma-Sahayak Foundation (PKSF) on 18 October 2022 celebrated the birthday of Sheikh Russel, the youngest son of Father of the Nation Bangabandhu Sheikh Mujibur Rahman.
To mark the day, they placed a wreath at Sheikh Russel's portrait installed in the reception area of PKSF Bhaban.
Russel, also the youngest brother of Prime Minister Sheikh Hasina, was born on October 18 in 1964. However, he was brutally killed along with most of his family members, including his father, on 15 August 1975.
The Government of Bangladesh last year declared October 18 as Sheikh Russel Day.