News
PKSF Managing Director visits Development Fair in Naogaon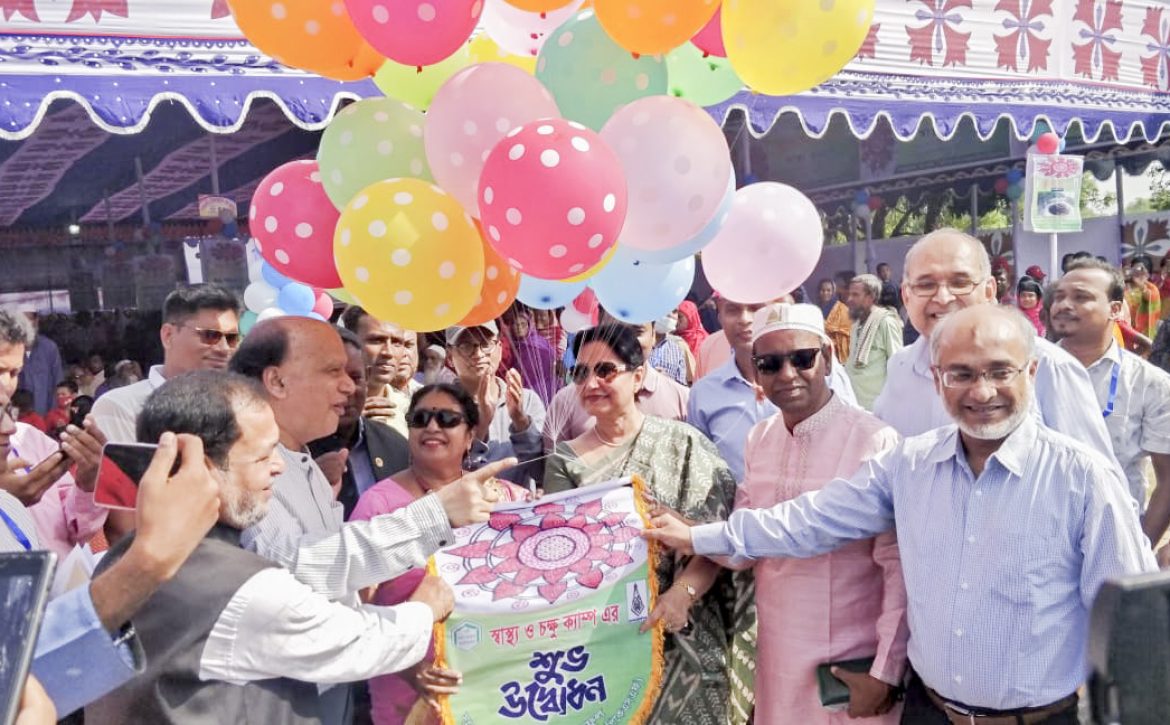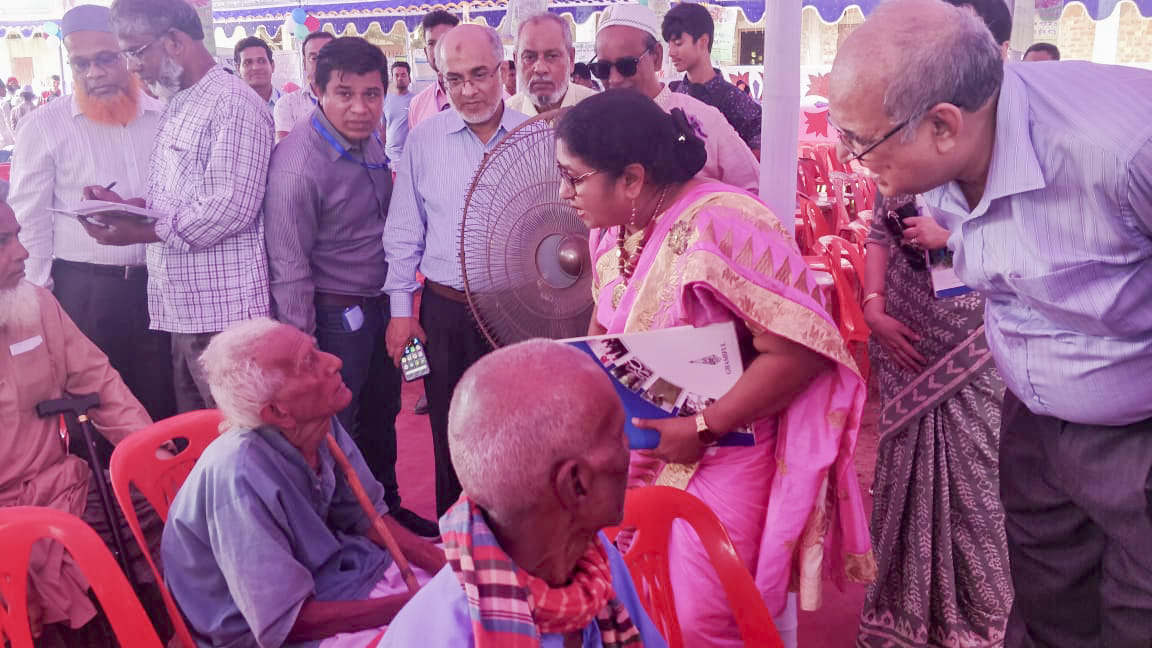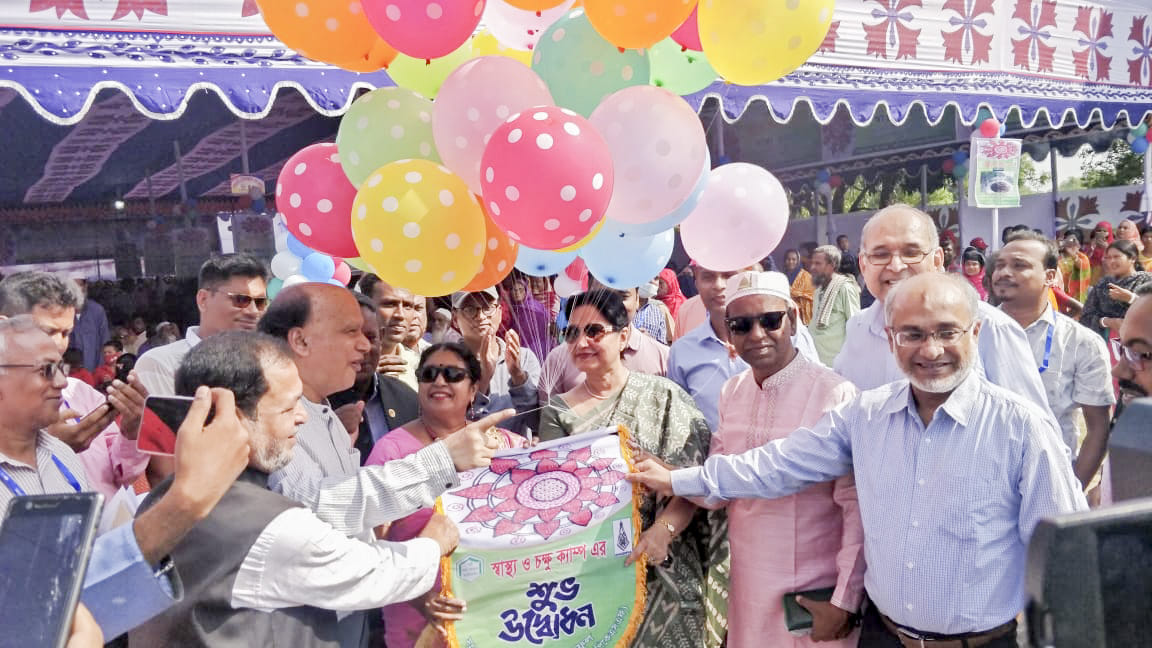 As part of her official visit to northern Bangladesh, PKSF Managing Director Dr Nomita Halder ndc graced a Development Fair in Naogaon as the Chief Guest on 18 October 2022. PKSF's Governing Body Member Parveen Mahmud and Senior Deputy Managing Director Golam Touhid attended the event as Special Guests. The program was chaired by Dr Monzur-Ul-Amin Chowdhury, President of GHASHFUL, a PKSF Partner Organization that organized the fair.
Dr Halder inspected a mango orchard that produces Katimon, a year-round variety of the fruit, and witnessed different environment-friendly technologies – such as pheromone traps, vermi-compost, organic pesticide, fruit-bagging etc. – promoted through the Sustainable Enterprise Project (SEP) of PKSF in Rasulpur Union of Niamatpur upazila in Naogaon. While exchanging views with the PKSF Managing Director, the entrepreneurs highlighted the needs for installing hot water treatment plants, and mango processing and preservation support for making mango cultivation more sustainable.
The same day, PKSF's MD visited an ethnic minority community being supported by the ENRICH program of PKSF in Basudevpur of Niamatpur. Local Upazila Chairman Farid Ahmed and Upazila Nirbahi Officer (UNO) Md Faruq Sufian accompanied her during the visit. There, Dr Halder exchanged views with the ethnic people who apprised her of the crises of housing, health, sanitation, pre-school education facilities in their areas. They also requested for a cemetery. The Upazila Chairman and the UNO assured them of addressing their problems duly.
In the afternoon, Dr Halder enjoyed cultural performances by the ethnic artistes at GHASHFUL Development Fair-2022 and later inaugurated an online marketplace titled 'Ghashful Borendro' under SEP to promote marketing of mangoes at fair prices.