News
Cattle hotel in Sirajganj makes a mark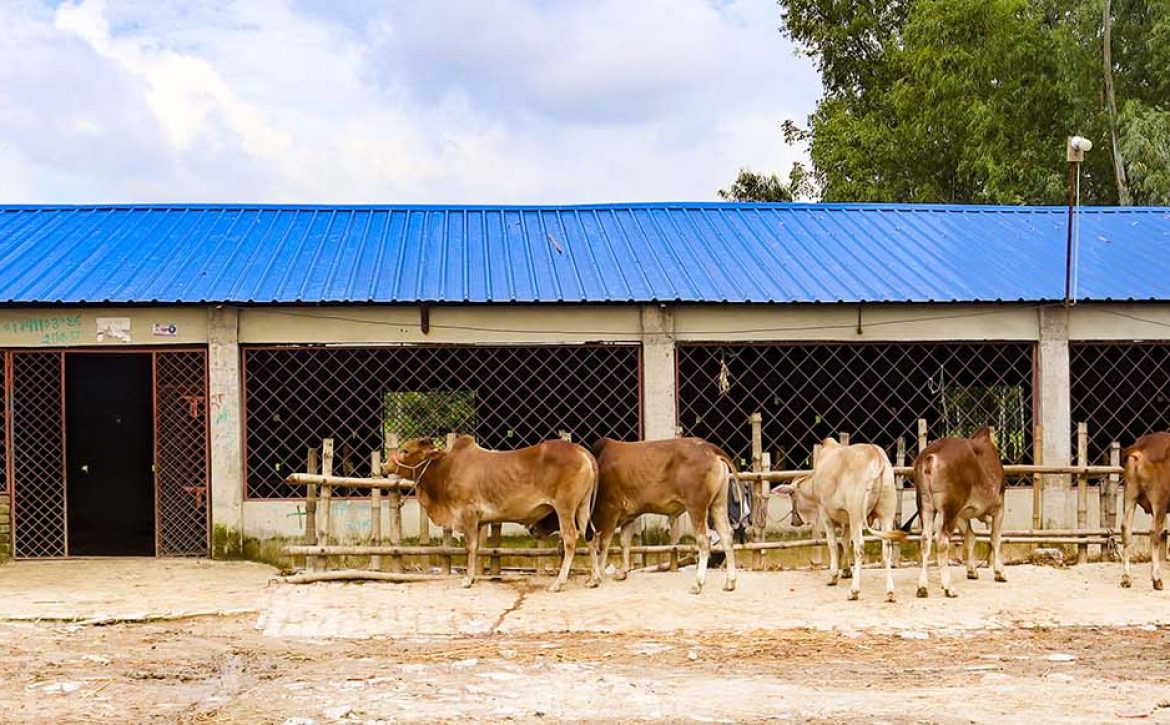 There are 148 livestock markets across the country. These markets (locally called haat) sit twice a week for trading, but they remain open almost every day as traders turn up with their unsold cattle. These cattle are kept in temporary sheds near the markets, or tied up under the open sky. The traders stay around them or in nearby houses for one or two days due to unavailability of hotels in those areas.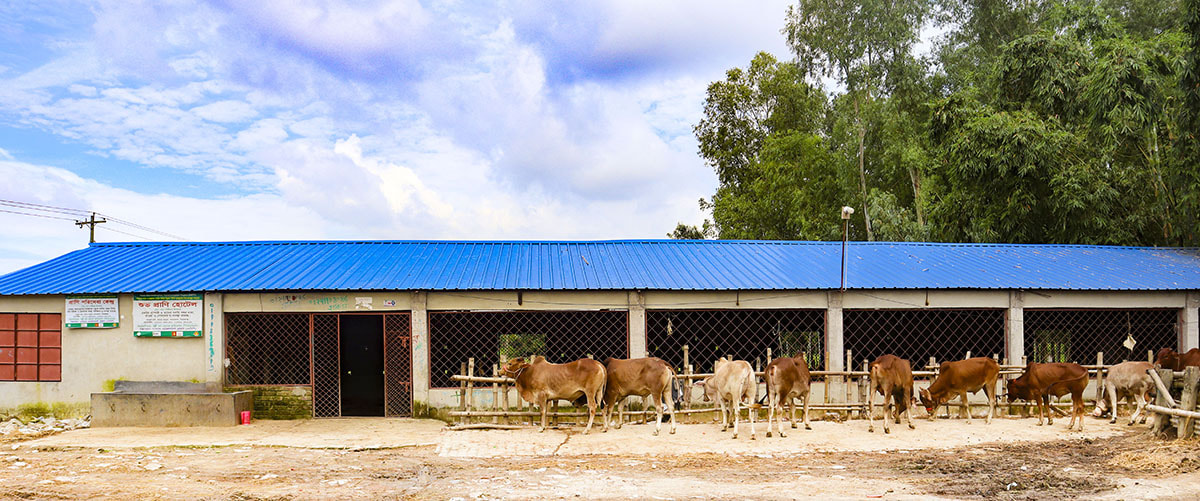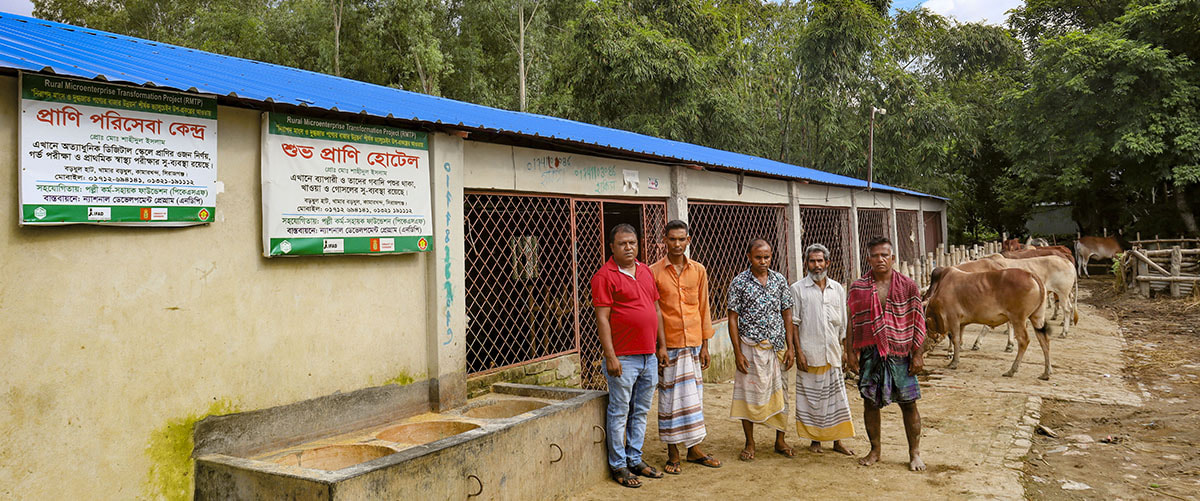 An innovative initiative by Master Shahidul Islam of Kamarkhand upazila of Sirajganj district is changing all this. Shahidul has been dealing with cattle for 20 years. He buys cattle from different parts of the country and supplies them to other areas, mainly Sylhet and Chittagong. At one point, he discovered that traders faced a number of challenges when they brought in their cattle to markets, as there was barely any room for safekeeping the cattle and stocking their feed.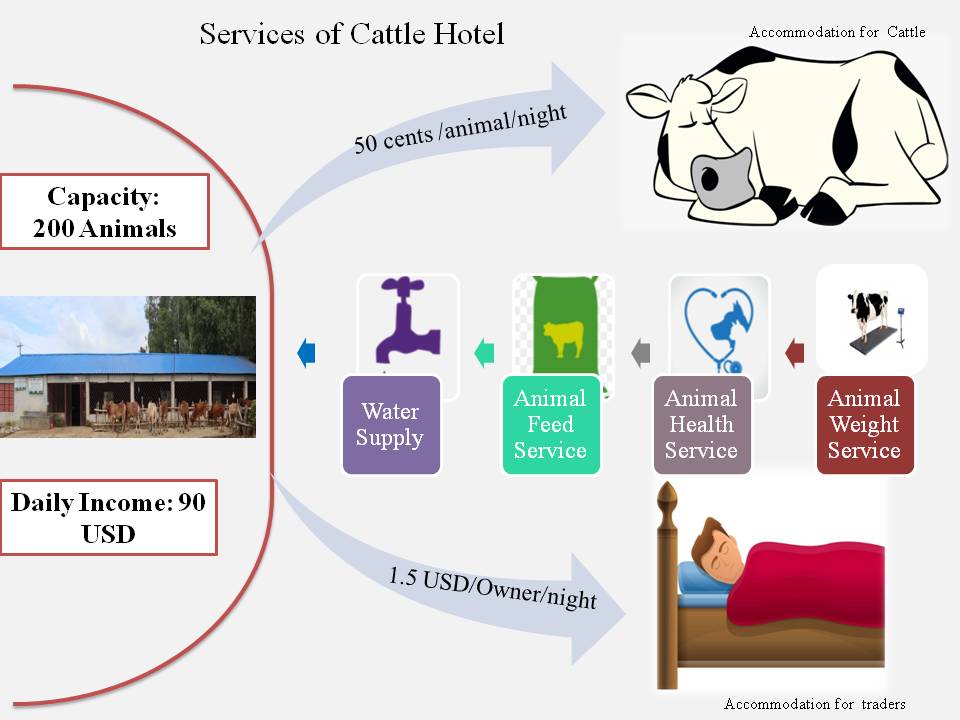 This prompted Shahidul, a cattle trader from Sirajganj's Kamarkhand upazila, to come up with an innovative solution: safe accommodation for both traders and cattle. He established the country's first 'Cattle Hotel' in his neighbourhood in 2020. Initially, the initiative did not gain much traction as the hotel lacked some basic amenities. But things started to turn around when PKSF stepped in. The hotel was refurbished with financial and technical support from Rural Microenterprise Transformation Project, a project jointly funded by PKSF and International Fund for Agricultural Development. The refurbishment included treatment facilities for animals, installation of weight machines, improved drainage system, lighting and ventilation management, and heat reduction management. PKSF's partner organisation National Development Programme-NDP is implementing the project in Kamarkhand. At present, cattle and traders are getting various services under the same roof.
Now the hotel, located adjacent to the Baradhul haat in Baradhul village of Kamarkhand upazila, is accommodating 10 traders and 150 cattle on average every day. A trader has to pay BDT 150 for himself and BDT 50 for each cattle for a night's stay.
While this 'cattle hotel' has solved the area's age-old problem of accommodation of livestock animals and traders, it has also enhanced Shahidul's income. On an average day, he earns about BDT 9,000 from the hotel. Shahidul is currently looking for more land to expand his business.
Meanwhile, having seen its potential for fast growth, a number of locals have already replicated his model and set up their own 'cattle hotel'.
Rural Micro Enterprise Transformation Project (RMTP) is working to extend the financial services of microenterprises as well as to improve the income, food security, and nutrition status of small and marginal farmers, entrepreneurs, and other market actors involved in the value chains of selected high-value agricultural products. The project is implementing value chain development activities across the country to expand the markets for comparative advantage, market demand, and growth of agro-based products.