News
PKSF Chairman pays homage to Bangabandhu in Tungipara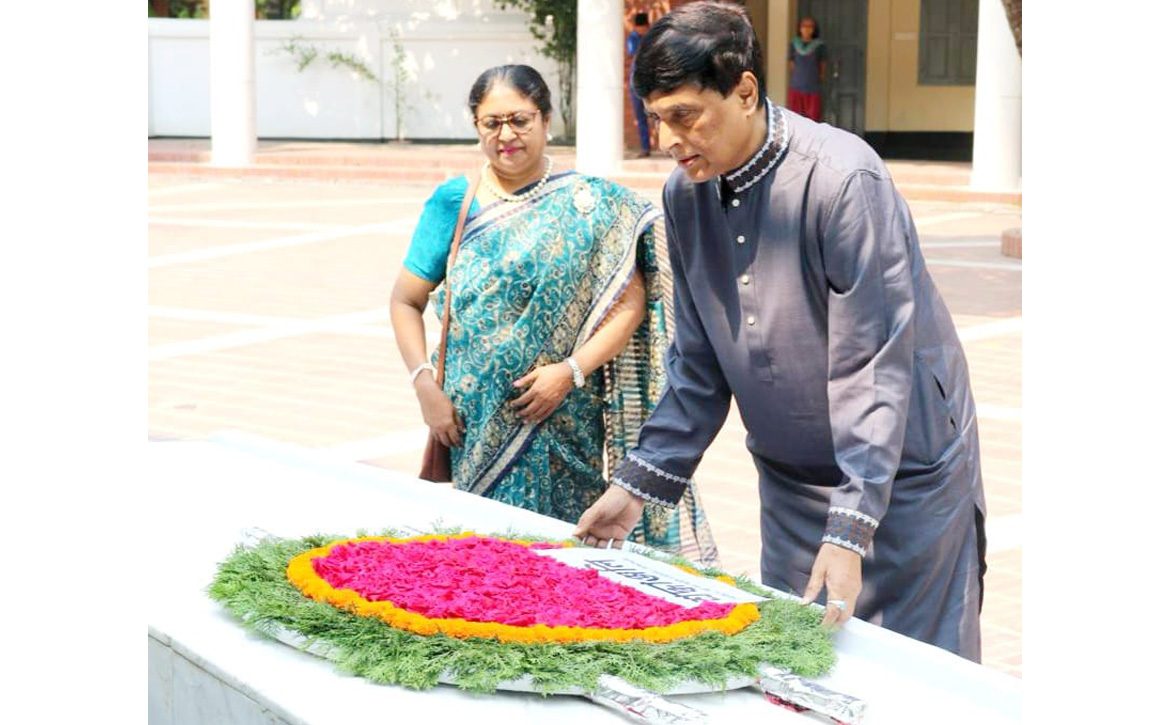 Dr M Khairul Hossain, Chairman of Palli Karma-Sahayak Foundation (PKSF), paid tributes to Father of the Nation Bangabandhu Sheikh Mujibur Rahman in Tungipara, Gopalganj.
On 15 October 2023, he placed a floral wreath at the mausoleum of Bangabandhu. PKSF Managing Director Dr Nomita Halder ndc and Deputy Managing Director Md Hasan Khaled were present there at that time.
After placing the wreath, they stood in solemn silence for some time as a mark of profound respect to the memory of Bangabandhu. The PKSF Chairman also signed the visitor's book kept on the mausoleum premises.