News
PKSF Chairman visits grassroots skill development training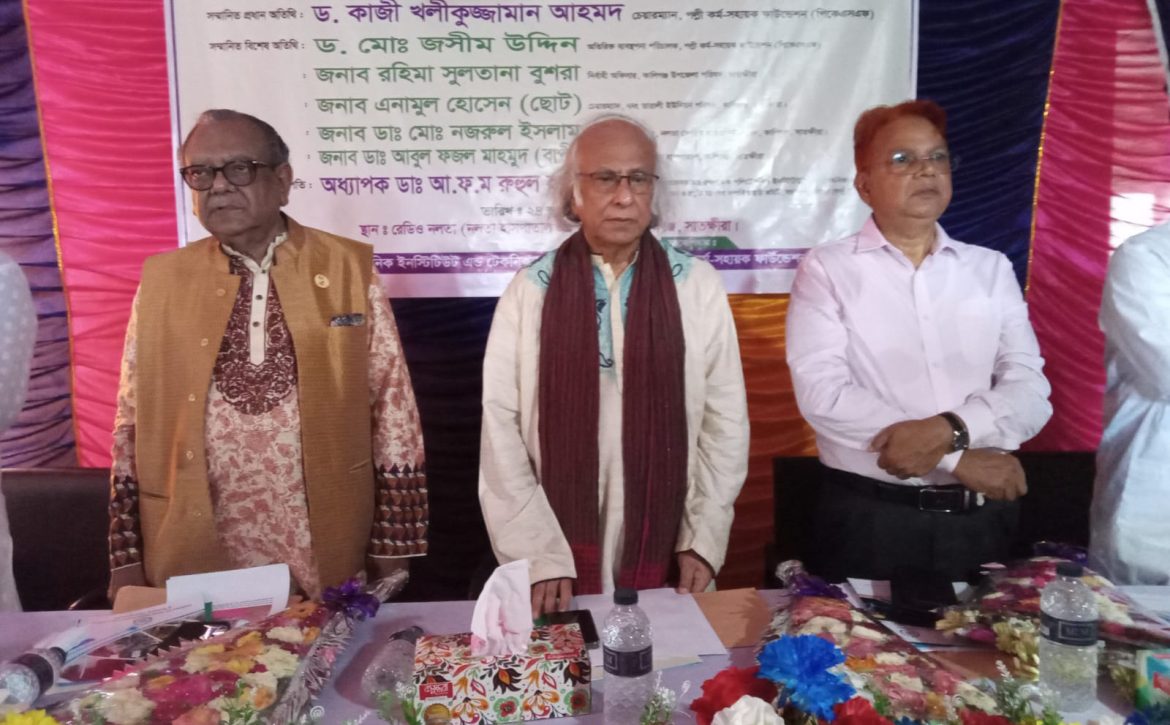 PKSF has been implementing training and job placement programs across the country since 2015 under the SEIP project to turn the underprivileged youths including disabled, orphans and transgenders into skilled human resources. 
PKSF Chairman Dr Qazi Kholiquzzaman Ahmad visited the training activities of 'Disabled Rehabilitation and Resources Association' (DRRA), 'Uttaran-Simanto Technical Training Center'; 'Professor Dr Ruhul Haque Polytechnic Institute and Technical Training Center (RHPITTC)' from 22-24 July 2023 in Satkhira.   
In addition, Dr Ahmad also handed over the cheques of grants allocated under the scheme for the employment of disabled youths.
Dr Md Jashim Uddin, Additional Managing Director, PKSF, accompanied the Chairman during the visit.
Chairman of RHPITTC Prof Dr AFM Ruhal Haque MP and the Executive Officers of DRRA and Uttaran-Simanto Technical Training Center were also present.