News
PKSF Managing Director visits field activities in Satkhira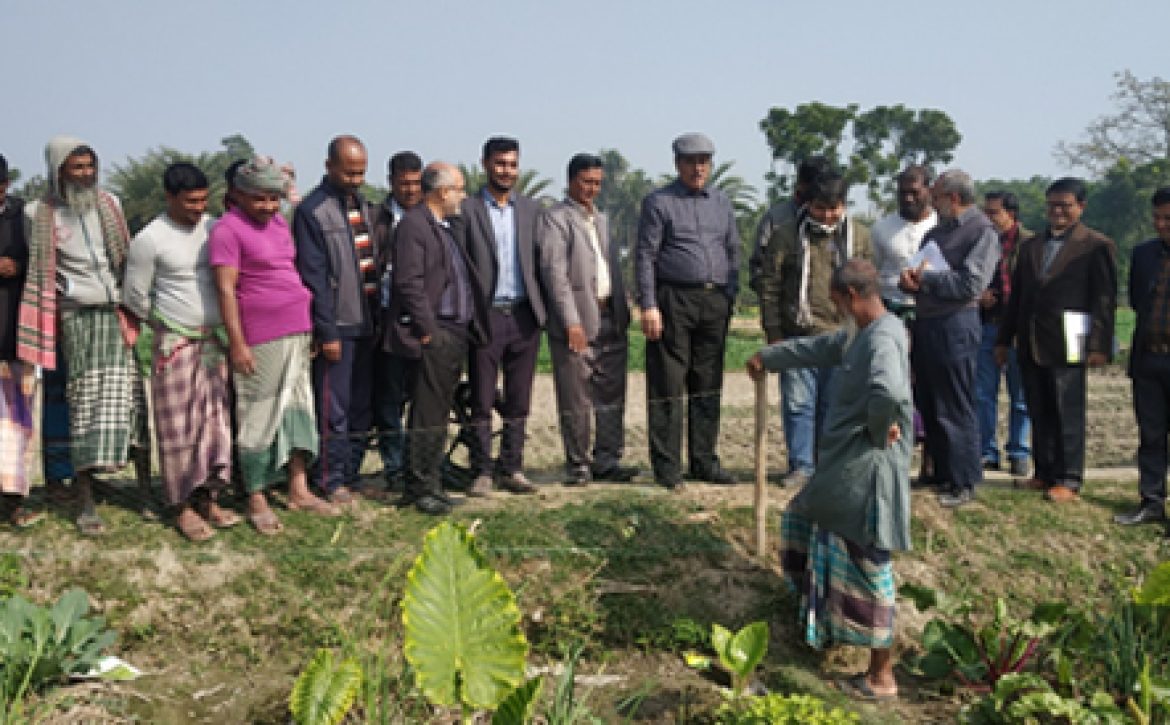 PKSF Managing Director visits field activities in Satkhira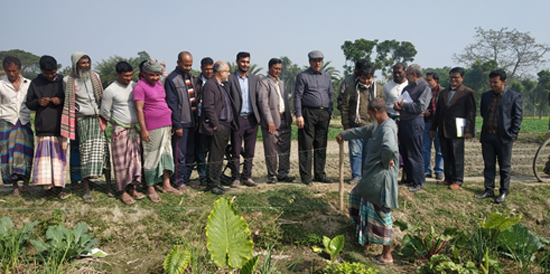 Mr Mohammad Moinuddin Abdullah, Managing Director of Palli Karma-Sahayak Foundation (PKSF), visited various activities implemented through PKSF's Partner Organization Unnayan Procheshta and Satkhira Unnayan Sangstha (SUS) in Sathkhira from 11-12 January 2020. Deputy Managing Director Mr Golam Touhid and General Manager Dr Sharif Ahmed Chowdhury accompanied him.
During the two-day visit, the PKSF Managing Director inspected a range of interventions — being implemented under PKSF's Agriculture Unit, and Fisheries and Livestock Unit — that include summer tomato cultivation, high-value red cabbage and broccoli cultivation, cropping pattern activities, integrated crop management (ICM) and good agricultural practices (GAP), carp-prawn polyculture and year-round vegetable cultivation on pond dikes. He also talked to members about financial and technical aspects of these income generating activities (IGAs). The members said that they were earning a fairly good amount of income from the IGAs, and many were gradually emerging as entrepreneurs. The Agriculture Unit and the Fisheries and Livestock Unit of PKSF are providing necessary financial and technical support to these members. The PKSF Managing Director also inspected the activities of the Marketing and Service Centre for agro products of Unnayan Procheshta.
Unnayan Procheshta also showcased their Innovative Agricultural Initiatives (IAIs) namely, dairy clusters, milk value chain activities, buck service centers, and vermi-compost production and marketing activities. It Zialla village of Tala upazilas, the PKSF delegation also visited the various activities under the PKSF's PACE project and some notable activities implemented under PRIME project, a flagship programme of PKSF that ended in 2016. The PKSF Managing Director expressed his satisfaction at the field activities.