News
Workshop on Mushroom Production in Bangladesh Held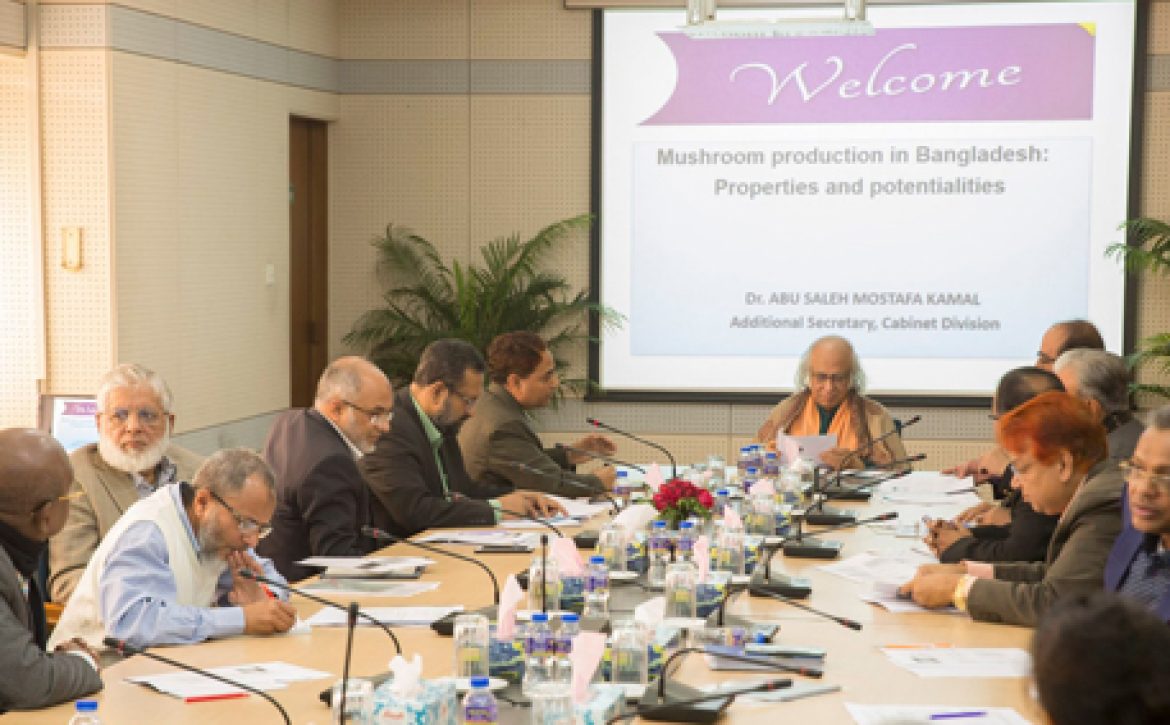 Workshop on
Mushroom Production in Bangladesh: Properties and Potentials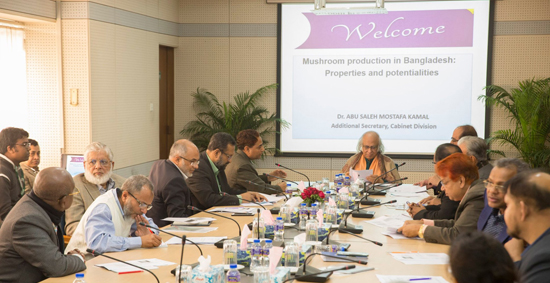 A workshop titled "Mushroom Production in Bangladesh: Properties and Potentials" was held at PKSF Bhaban on 14 January 2020. Dr Abu Saleh Mostafa Kamal, Additional Secretary of the Cabinet Division, Government of Bangladesh, gave the keynote presentation on importance of mushroom for human health.
Dr Qazi Kholiquzzaman Ahmad, Chairman of PKSF presided over the workshop and Mr Mohammad Moinuddin Abdullah, Managing Director of PKSF, delivered the welcome speech. Specialists in mushroom sector, Executive Directors (EDs) of Partner Organizations (PO) and PKSF officials concerned were present in the workshop. Two mushroom farmers shared their experiences of production and marketing their produce. Dr Nirod Chandra Sarker, Deputy Director of Mushroom Development Institute, gave his expert opinion on mushroom production, processing and marketing.
During the workshop, the PKSF Chairman announced the formation of 'Mushroom Group', consisting of 12 participating EDs, that will provide recommendations for expanding mushroom production.