Uncategorized
PKSF marks the International Day of Older Persons 2022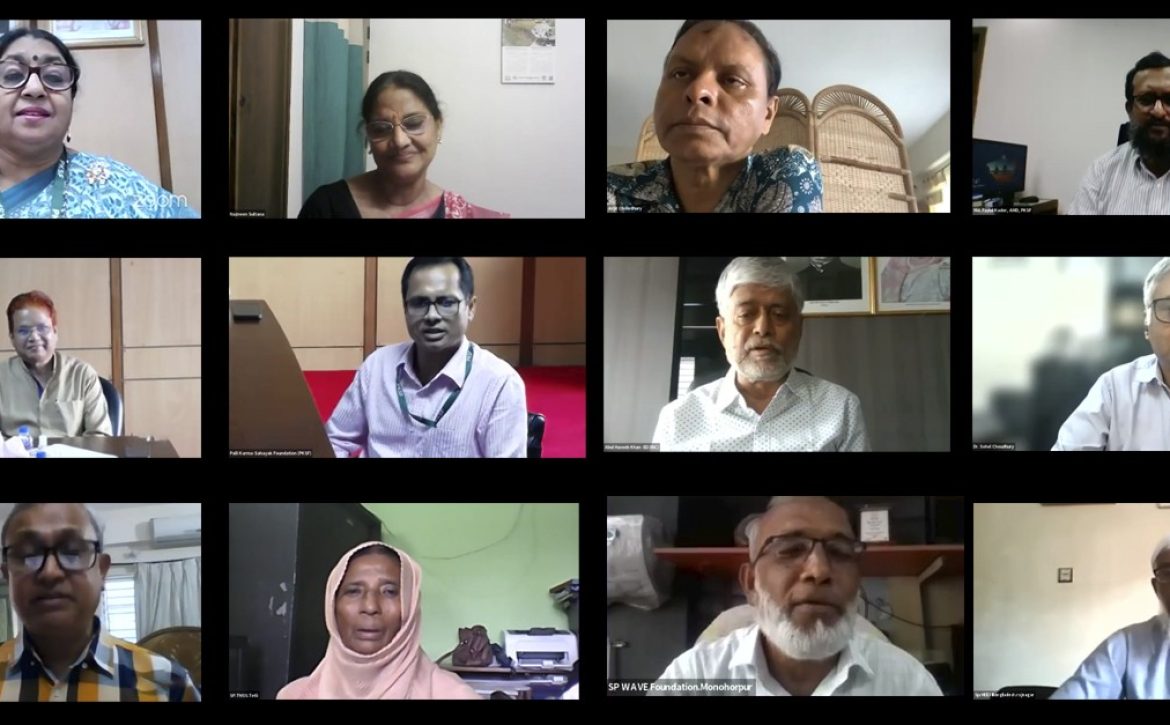 To mark the International Day of Older Persons-2022 and discuss the many challenges they face, Palli Karma-Sahayak Foundation (PKSF) organized a webinar on 3 October 2022. PKSF Managing Director Dr Nomita Halder ndc presided over the discussion participated by more than 600 people, including elderly persons, experts and development workers.
PKSF Governing Body Members Arijit Chowdhury and Nazneen Sultana, PKSF Additional Managing Directors Fazlul Kader and Dr Md Jashim Uddin, Executive Director of Resource Integration Centre, a partner organization of PKSF, Abul Haseeb Khan spoke at the event among others.
PKSF Deputy General Manager Gokul Chandra Biswas delivered the keynote presentation, highlighting various initiatives taken by the government and PKSF to improve the lives and livelihood of the elderly.
He also discussed various initiatives taken under 'Uplifting the Quality of the Lives of the Elderly People Programme'– a program to support elderly people to access social safety net services, financial benefits, and primary healthcare services. This program is supporting 400,000 elderly people in 212 unions of 59 districts.
Nazneen Sultana said that in Bangladesh, people are considered elderly at 60, but the country's average life expectancy at birth is now 72.6 years. This means elderly people can contribute to society with their knowledge, skills, and experiences for another 12 to 15 years. She suggested developing a database of elderly people to reap the benefits of their expertise.
Speaking on the occasion, Dr Nomita Halder said PKSF already established many social centres for elderly people across the country. She invited PKSF's partner organizations to take this initiative forward for the benefit of the country's aging population.