News
PKSF provides financial assistance to Cyclone Hamun victims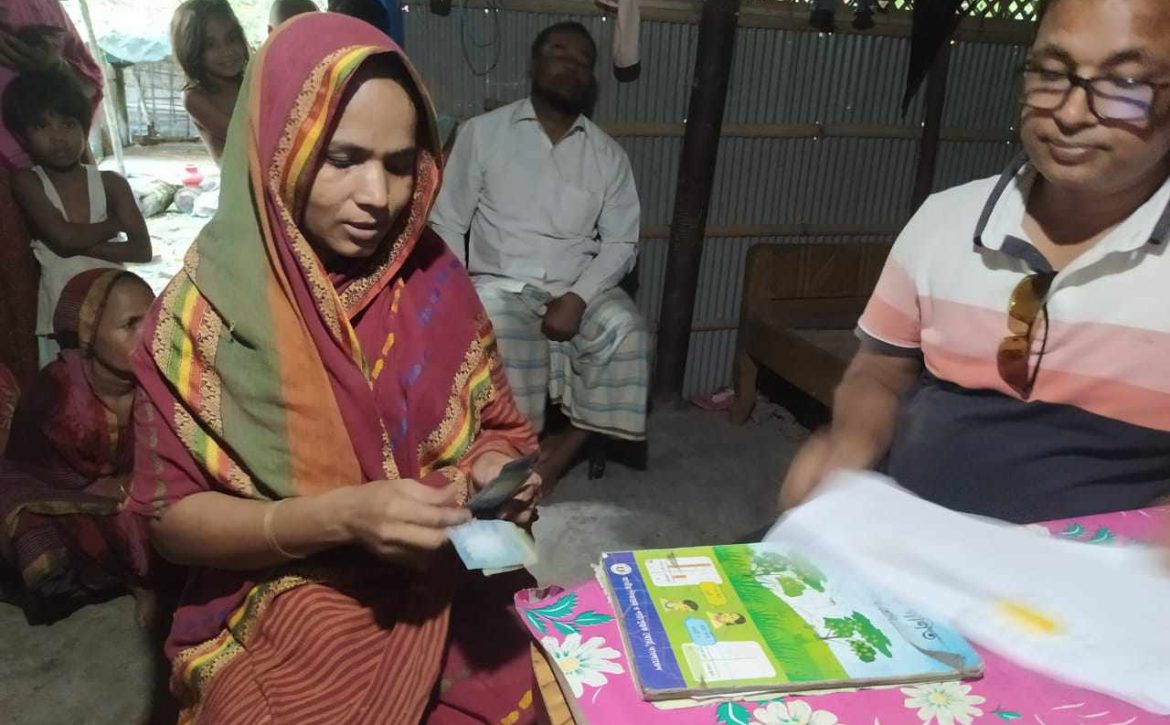 PKSF provided emergency financial assistance to families affected by Cyclone Hamun in Kutubdia Upazila of Cox's Bazar district.
Emergency financial assistance was provided to 1574 members of Kutubdia branch of Coast Foundation, a Partner Organization (PO) of PKSF, under the Cyclone Shurokkha Sheba of 'The Project for Developing Inclusive Risk Mitigation Program for Poverty Reduction (IRMP)' implemented by PKSF.
As per the conditions of Cyclone Shurokkha Sheba (Cyclone Protection Services), this assistance was provided as Cyclone Hamun passed within 50 km of Kutubdia branch office with a wind speed of more than 63 km at its center.
This emergency financial assistance was provided by the Coast Foundation after Cyclone Hamun struck on the night of 24 October 2023.
With the technical support of Japan International Cooperation Agency (JICA), PKSF is implementing the IRMP project in the coastal areas of Bangladesh through 7 POs.