News
PKSF MD attends Bangladesh Development Dialogue 2023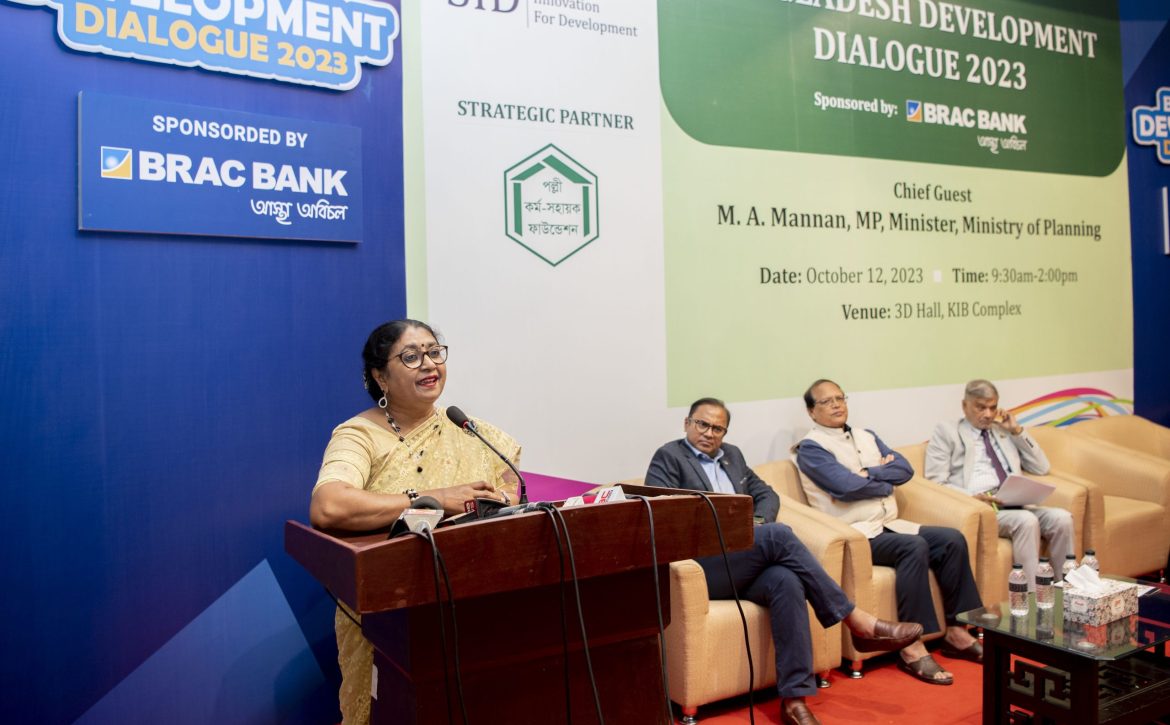 Bangladesh Development Dialogue 2023 was held at Krishibid Institution Bangladesh (KIB) in Dhaka on 12 October 2023.
Planning Minister MA Mannan, MP graced the event as the Chief Guest and Dr Nomita Halder ndc, Managing Director of PKSF, was the Guest of Honor. Former Bangladesh Bank Governor Dr Atiur Rahman, also an Emeritus Professor of Development Studies at the University of Dhaka, was the Special Guest at the event, organized by Social Innovation for Development (SID). Edward Apurba Singha, CEO of SID delivered the welcome remarks at the program.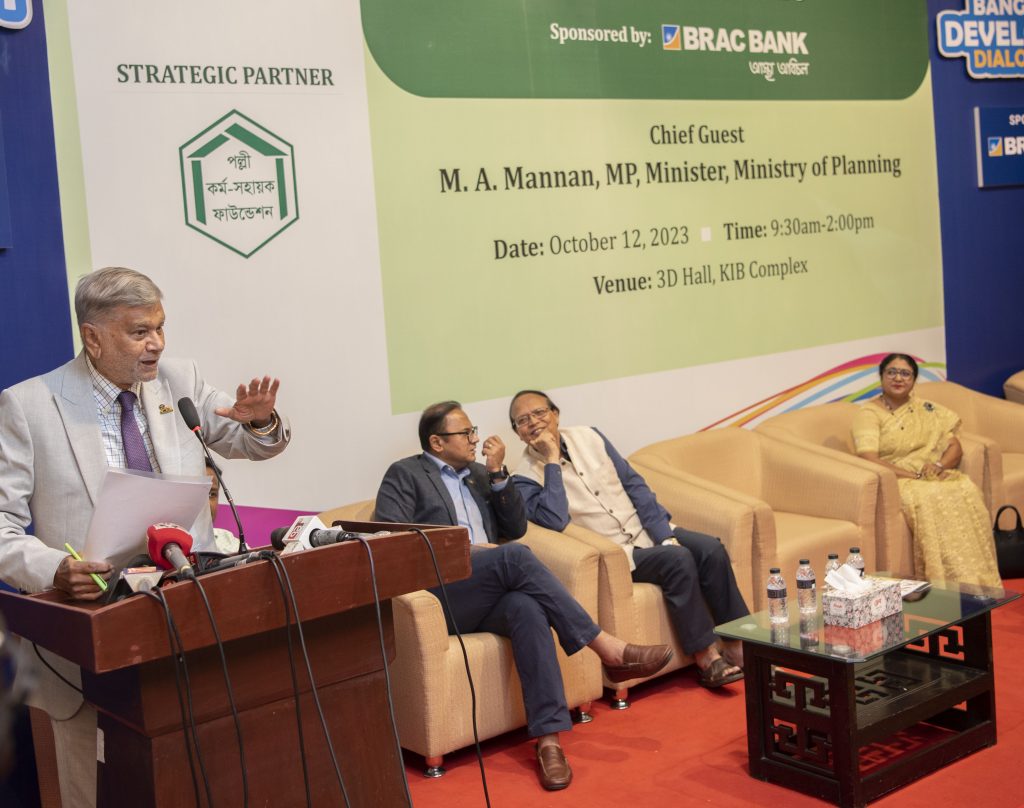 The inauguration session was followed by two technical sessions styled 'Facilitating SMEs for sustainable development' and 'Transforming agriculture sector through investment and innovation'. These sessions were moderated, respectively, by Dr Atiur Rahman and Dr MA Sattar Mandal, former Vice-Chancellor of Bangladesh Agricultural University and currently an Emeritus Professor of Agriculture Economics there.
In the event, the speakers highlighted some indispensable issues including policy, investment, entrepreneurship development, technology transfer, agriculture and climate change that are closely related to lives and livelihoods of rural people.
Among others, Mohammad Ashiqur Rahman, Director (SMESPD), Bangladesh Bank and Syed Abdul Momen, Deputy Managing Director and Head of SME, BRAC Bank, spoke at the event.
High-ups of different national and international development agencies, microfinance institutions and fintech firms attended the Dialogue.