News
PKSF MD for integrated development initiatives for Haor people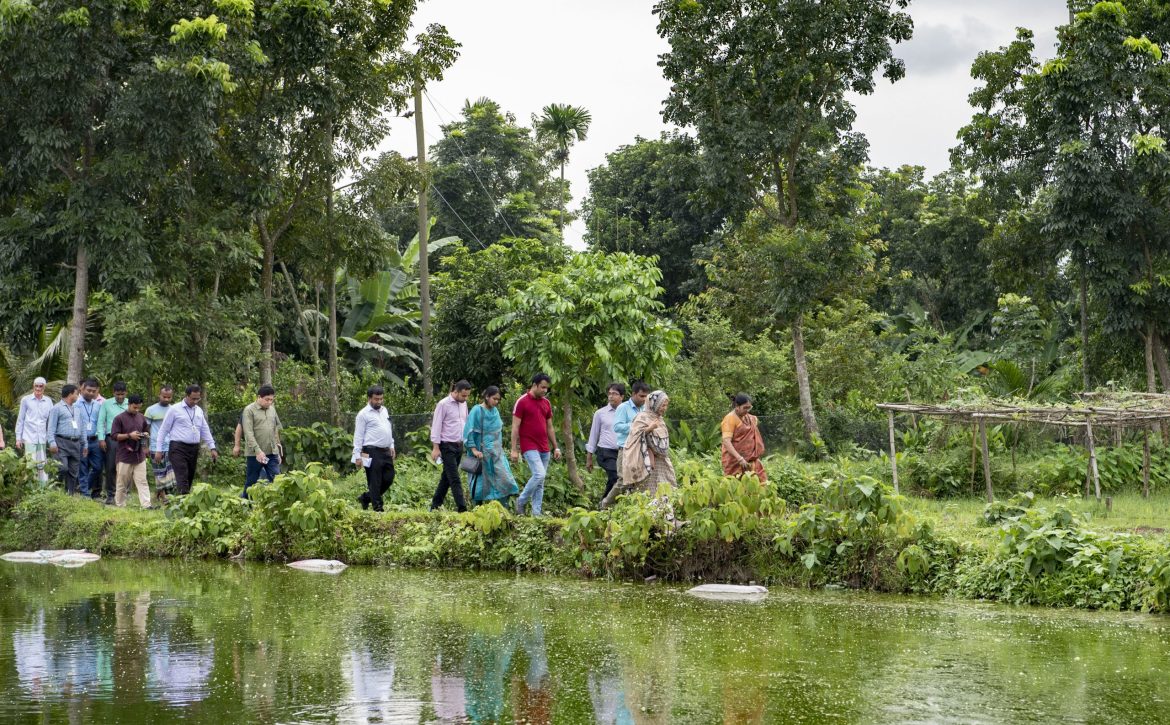 Defying nature's whimsical interplay of sweltering heat and sudden rains, PKSF Managing Director Dr Nomita Halder ndc visited the hard-to-reach Haor areas on 25 and 26 August 2023.
During the event-packed two-day visit, she inspected various PKSF interventions implemented through People's Oriented Program Implementation (POPI), Dushtha Shasthya Kendra (DSK), Pally Bikash Kendra (PBK) and Padakhep Manabik Unnayan Kendra – all Partner Organizations (POs) of PKSF – in Bhaluka of Mymensingh and in Sadar, Nikli, Mithamain and Austagram upazilas of Kishoreganj district.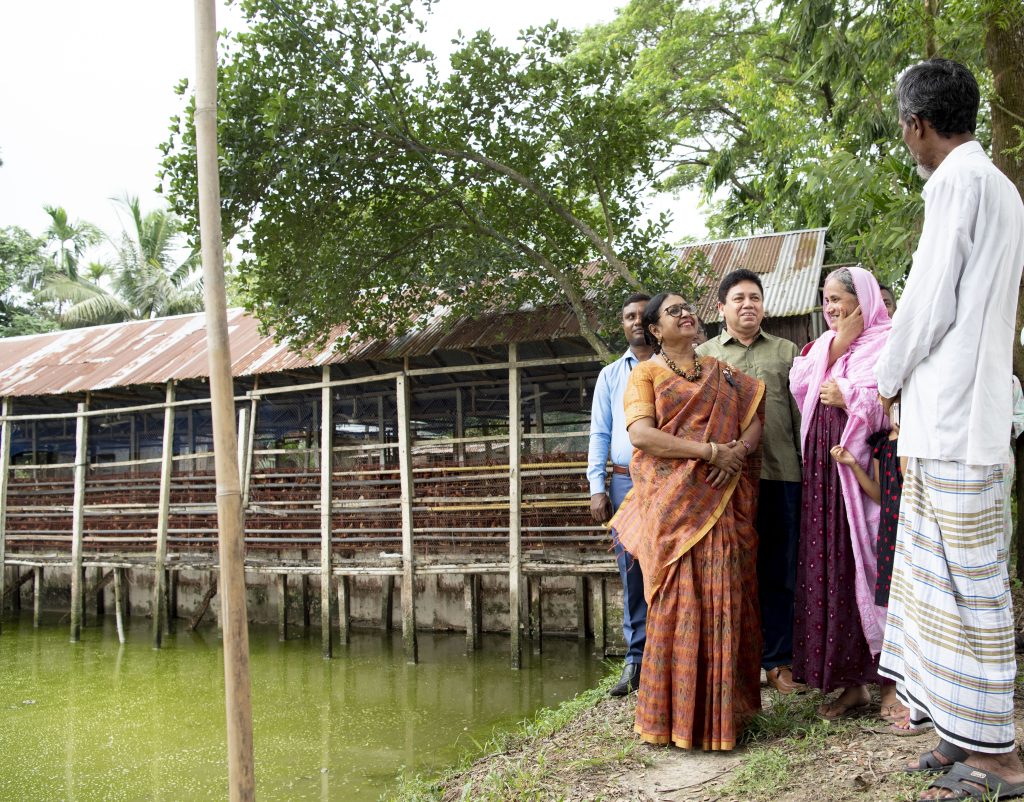 Her first stop was at Bhaluka in Mymensingh where she inspected the water, sanitation and hygiene (WASH) interventions made under the Bangladesh Rural WASH for Human Capital Development Project of PKSF. From there, she went to Kishoreganj where she visited microenterprises dealing in pigeons, poultry farms, aquaculture. She also sat and spoke to a group of elderly people at a tea stall supported by the Uplifting the Quality of the Lives of the Elderly People program of PKSF.
The day concluded with a discussion with the high-ups of POPI at the its training center in Kishoreganj Sadar. Speaking as the Chief Guest there, she stressed the need for preparing Haor-specific development plans that should be integrated and long-term in nature and should keep in consideration the pros and cons of the unique geographical settings of the region.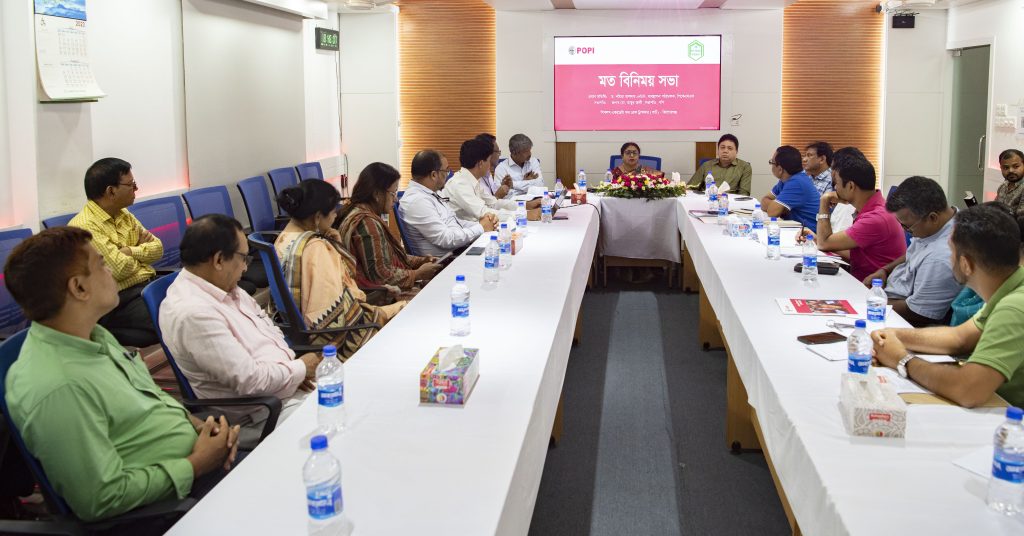 The second-day of her field visit began with a journey across the vast waters of Haor, a wetland ecosystem in the north-eastern part of Bangladesh. The region physically is a bowl or saucer-shaped shallow depression, also known as a backswamp. During monsoon, haors receive surface runoff water from rivers and canals to become vast stretches of turbulent water.
In Nikli Upazila's Chhatirchar, a small human habitat surrounded by water, Dr Halder inspected the floating schools, a Kishori Club (Adolescent Girls' Club) and various income generating activities before attending a discussion session with the program participants, PO officials and local government representatives. Nikli Upazila Nirbahi Officer Mst Shakila Pervin accompanied the PKSF Managing Director during the trip to Chhatirchar.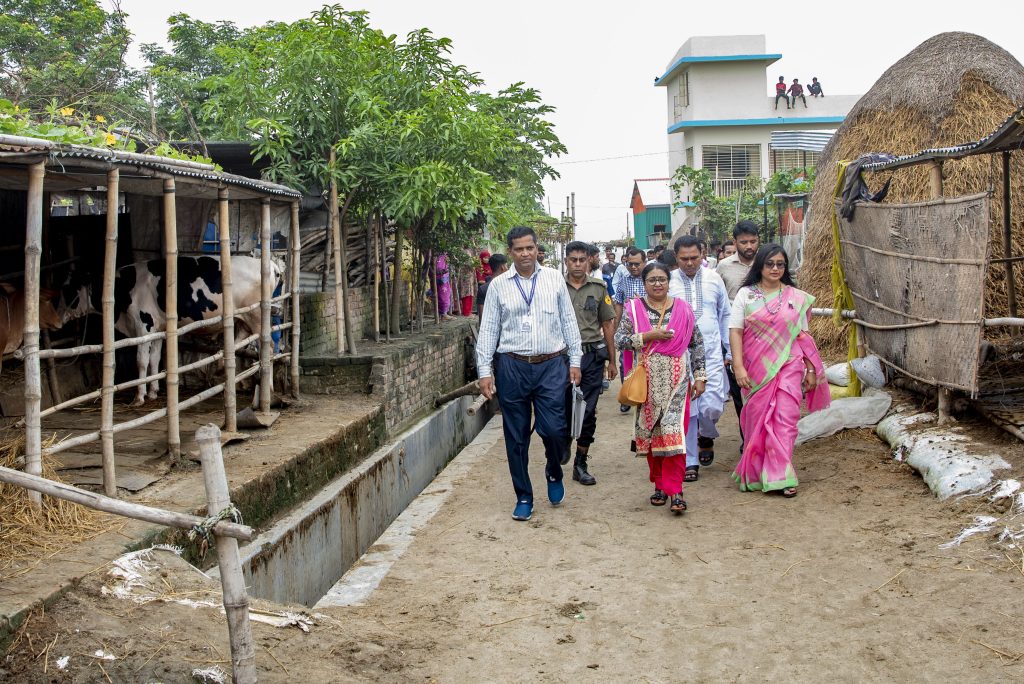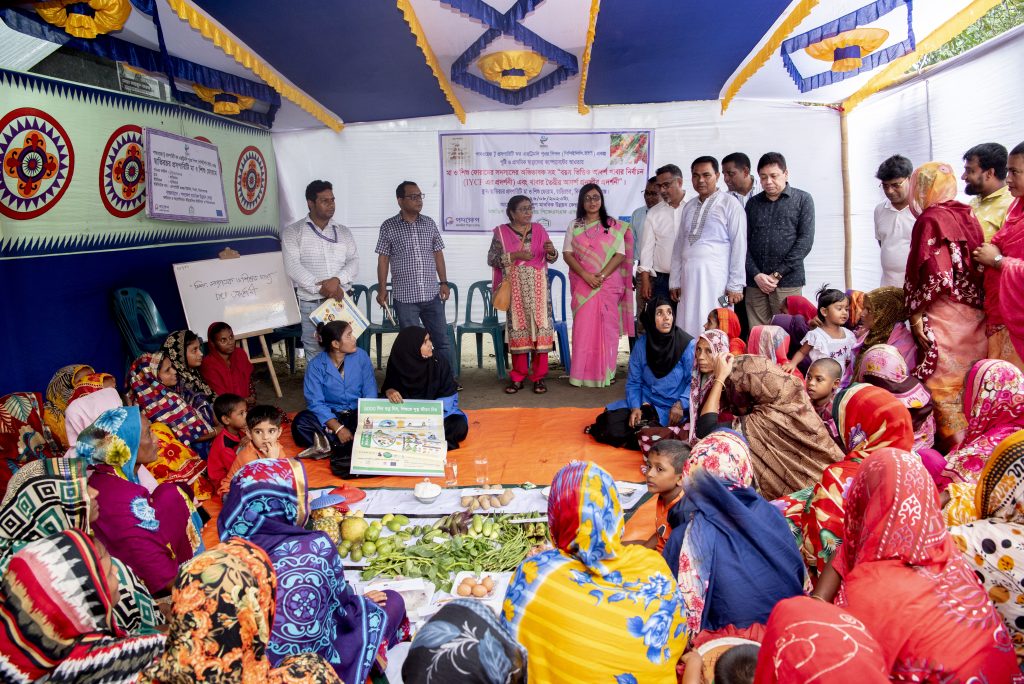 From there, Dr Halder and her entourage boated around vast areas within the haor region to inspect various interventions made under PKSF's ENRICH and Agrosor programs and Sustainable Enterprise Project in Mithamain and Austagram upazilas of Kishoreganj before heading back to Dhaka.