News
PKSF MD for reducing men-women pay gap at workplace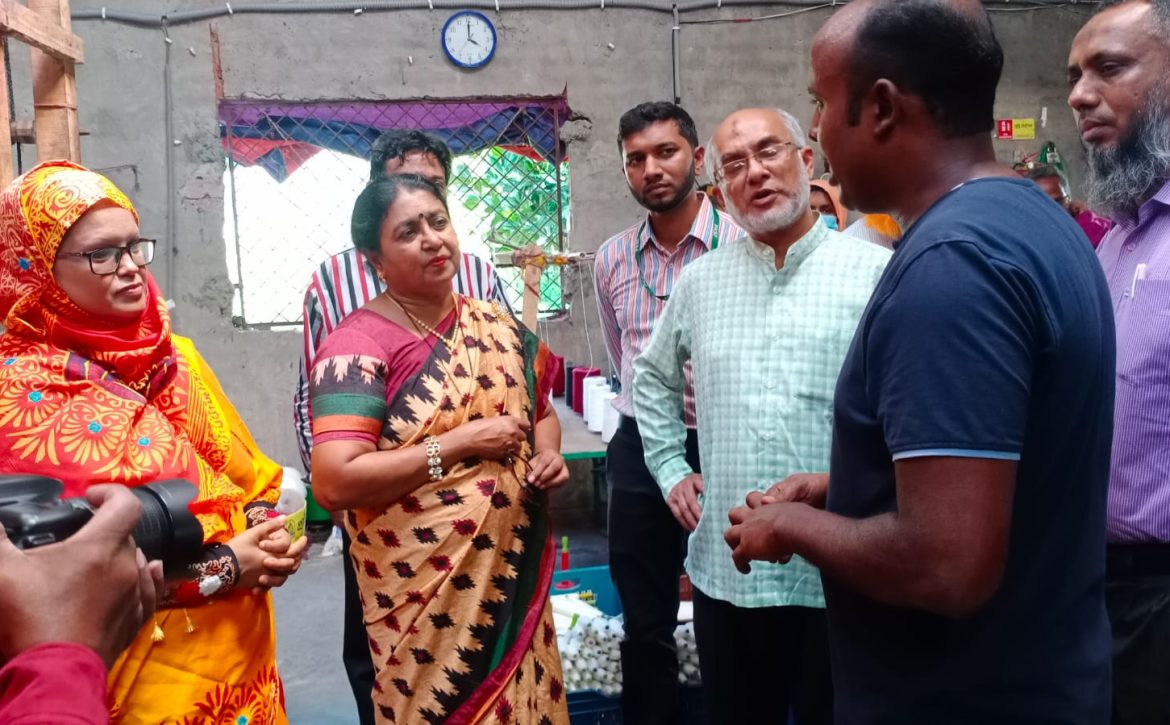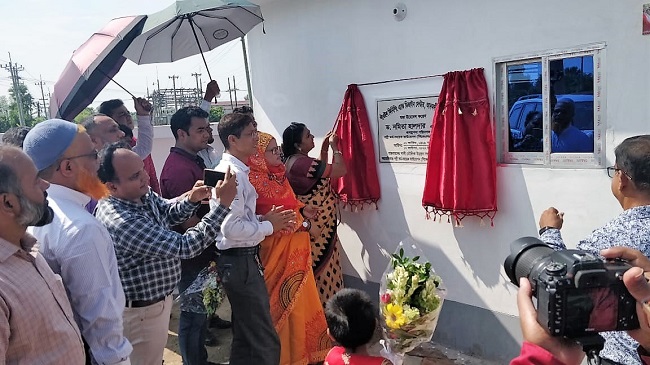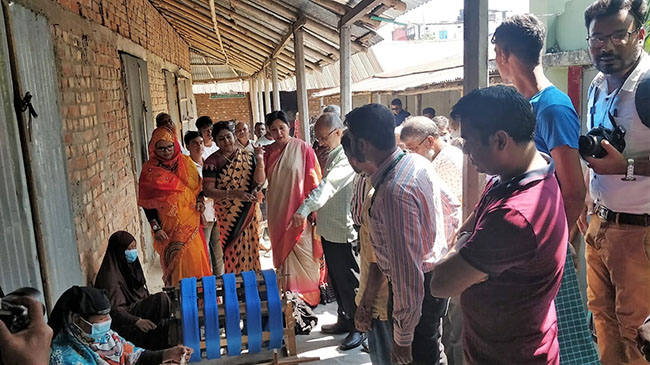 Dr Nomita Halder ndc, Managing Director of Palli Karma-Sahayak Foundation (PKSF), said that the wage disparity between men and women at workplaces should be reduced and the wages of women workers in micro-enterprises should be increased. She said this while inaugurating the 'Shawoil Finishing and Design Center' at Adamdighi in Bogra district on 17 October 2022.
The center, established under the Sustainable Enterprise Project (SEP) of PKSF, will serve as a common service point. Dabi Moulik Unnayan Sangstha, an SEP-implementing Partner Organization of PKSF, oversaw the installation of the center.
PKSF's Governing Body Member Parveen Mahmud and Senior Deputy Managing Director Golam Touhid were present as Special Guests at the center's inaugural event.
Around 5,000 local loom micro-entrepreneurs will receive various types of services that will play an important role in growing their business and protecting the environment. The center is also expected to speed up the production processes.
"We'd have to go far and spend extra for better designs and finishing work. Now, thanks to this center, we can have modern designs for and high-quality finishing of our products within a convenient distance and at lower costs," said local entrepreneur Ashraful Islam.
Dr Halder inspects grassroots interventions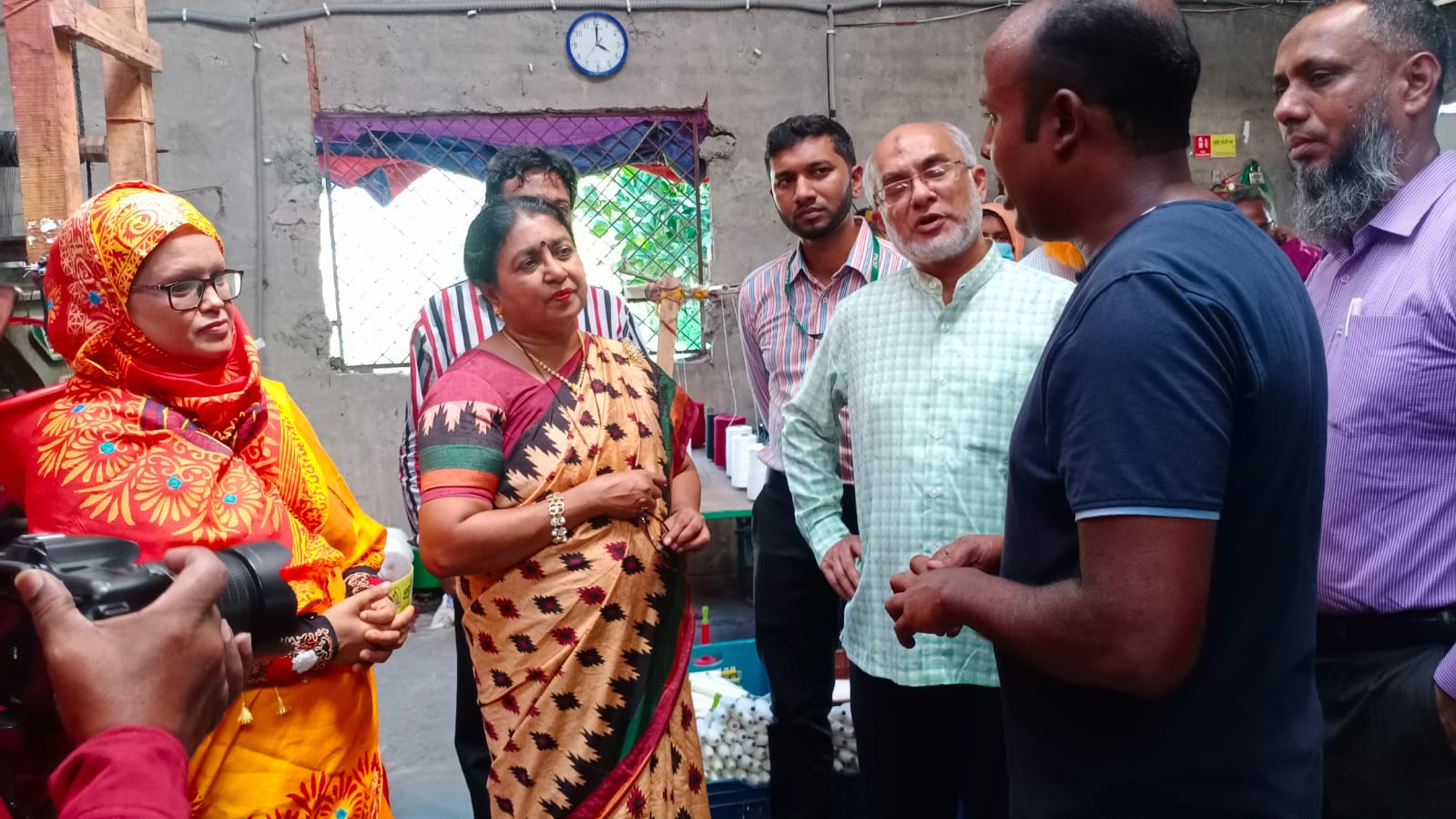 To inspect the progress and impacts of PKSF interventions, Dr Nomita Halder is currently on a 3-day visit to the northern districts of Bogura, Naogaon and Joypurhat. On the first day of her visit on 17 October 2022, she inspected different field-level activities implemented through three Partner Organizations (POs) – Dabi Moulik Unnayan Sangstha in Bogura, and MOUSUMI and BEDO in Naogaon.
Apart from visiting the loom enterprises in Bogura, she went to a training session on cattle rearing under PKSF's 'Strengthening Resilience of Livestock Farmers through Risk Reducing Services Project' (LRMP in short), supported by the Swiss Agency for Development and Cooperation (SDC).
Later, Dr Halder joined a discussion meeting with the micro-entrepreneurs engaged in cane and bamboo-based cottage industries under the Agrosor program of PKSF being implemented by MOUSUMI in Naogaon.
She also inspected mat-making initiatives under BEDO in Naogaon. There, she stressed on the need for online marketing of the products as well as for ensuring environmental sustainability of the initiatives.