News
PKSF MD urges youths to upskill and seek overseas employment through legal channels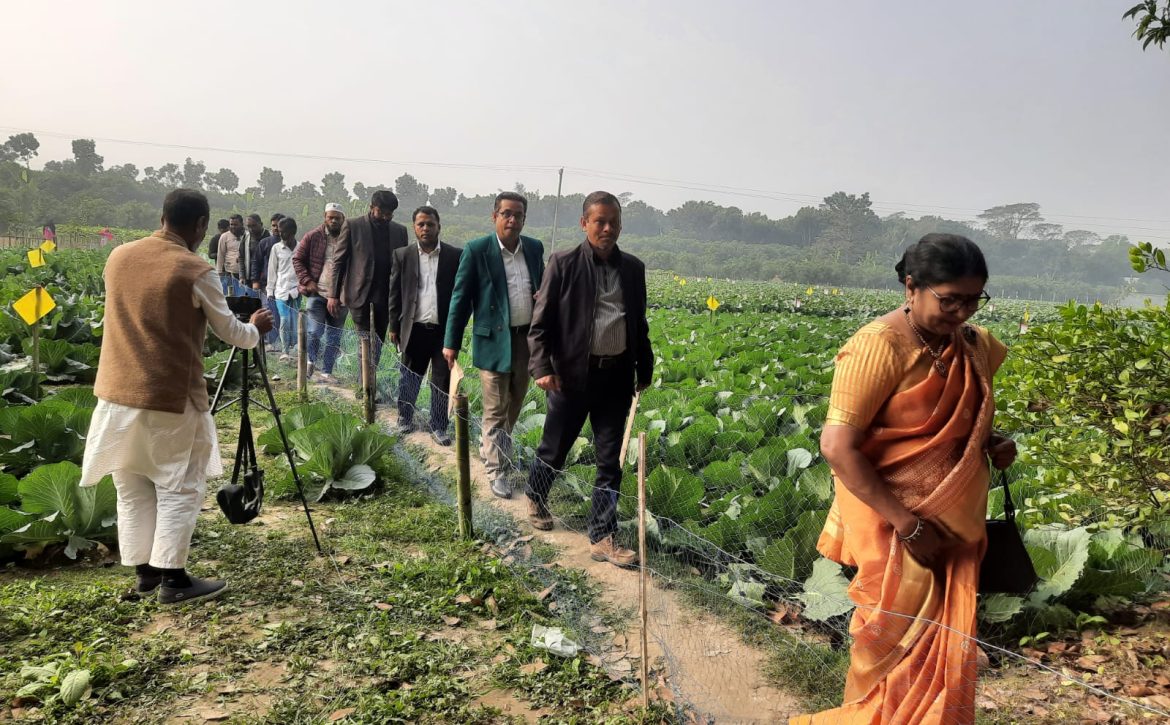 The Managing Director of PKSF Dr Nomita Halder ndc said Bangladesh needs to send skilled and trained manpower abroad to boost remittances.   
'There is a huge demand for skilled and trained manpower abroad. But mostly unskilled and semi-skilled workers are going. As a result, the migrant workers are not able to find the desired jobs', she said while inaugurating a technical training program organized by SDS (Shariatpur Development Society) in Shariatpur on 22 December 2022.
Dr Nomita Halder, a former Secretary of the Ministry of Expatriates' Welfare and Overseas Employment, urged the youth of the country to develop themselves as skilled manpower and contribute to increase the country's reserve.
Dr Nomita Halder and three members of General Body of PKSF visited various activities of SDS and Naria Unnayan Samity (NUSA) in Shariatpur.  
She visited the 'Entrepreneurship Safe Vegetable Production' activities at Kazirhat of Naria upazila. She inaugurated a technical training program organized under the SEIP project at the head office of NUSA.
Dr Halder then moved to Shariatpur and visited 'Metallic Utensils' under the SEP project, field-level activities under LICHS (Housing) project, technical training program under SEIP project and different agricultural farms under the Integrated Agriculture Unit implemented by SDS.
She then visited safe vegetable production clusters, tricho-compost production, onion cultivation and Pekin duck cluster being implemented by SDS in Zajira upazila.
PKSF General Body members Ms Aktari Mamtaz, Ms Ummul Hasna and Ms Mahmuda Begum accompanied Dr Nomita Halder during the visit.