News
PKSF donates BDT 2.58 crore to restore livelihoods in Khulna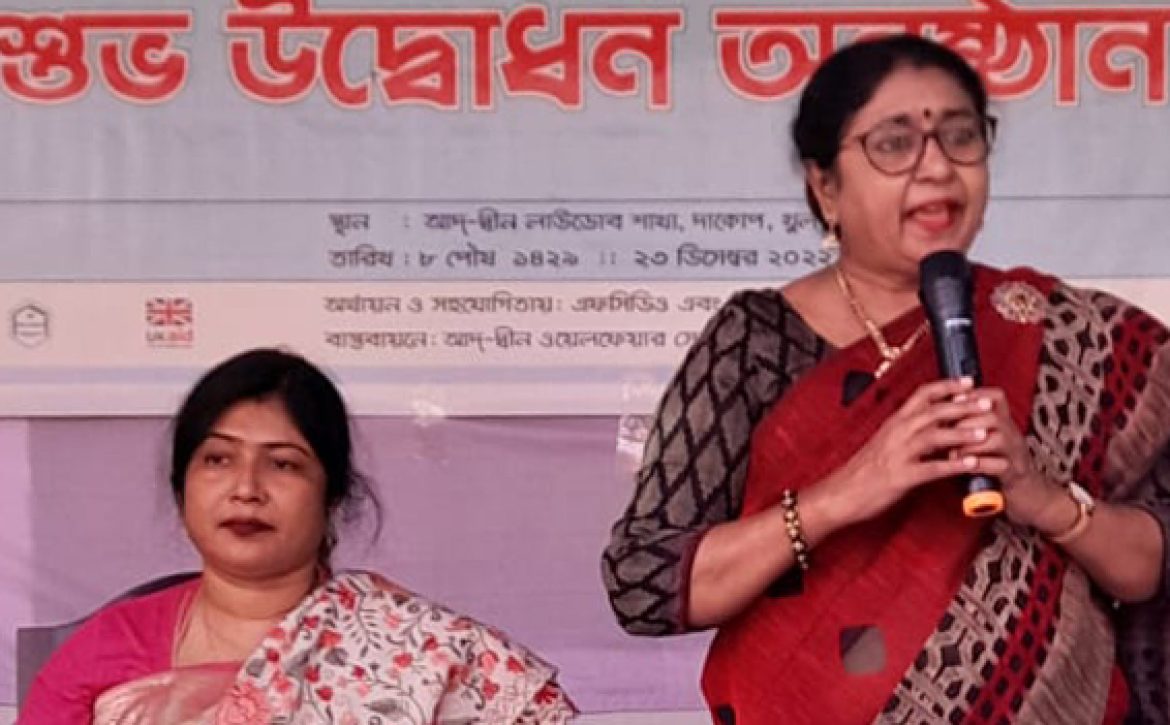 Palli Karma-Sahayak Foundation (PKSF) donated BDT 2 crore 58 lakh as emergency cash assistance to restore the livelihood of extremely poor people in Khulna. Managing Director of PKSF Dr Nomita Halder ndc inaugurated the 'Emergency Cash Assistance Program-2' through Mobile Financial Services (Bkash, Nagad, Rocket) in Dacope upazila of Khulna on 23 December 2022. 
This initiative was taken to strengthen the income-generating activities of the extremely poor who faced economic shocks due to COVID-19 pandemic, natural calamities including cyclones and floods and rising commodity prices. Under this, a one-time grant of BDT 6,000 is provided to 4,300 ultra-poor households across the working area. It is to be noted that earlier, from October 2020 to March 2021, grants of BDT 9,000 were given in three installments to 32,721 extremely poor households through 9 Partner Organizations (POs) under the 'Emergency Cash Assistance Program-1'.
On the same day, Dr Nomita inaugurated a desalination plant (reverse osmosis method) to supply fresh water to the underprivileged communities in coastal areas at Banisanta of Dacope upazila of Khulna district.