News
JICA delegation meets PKSF Managing Director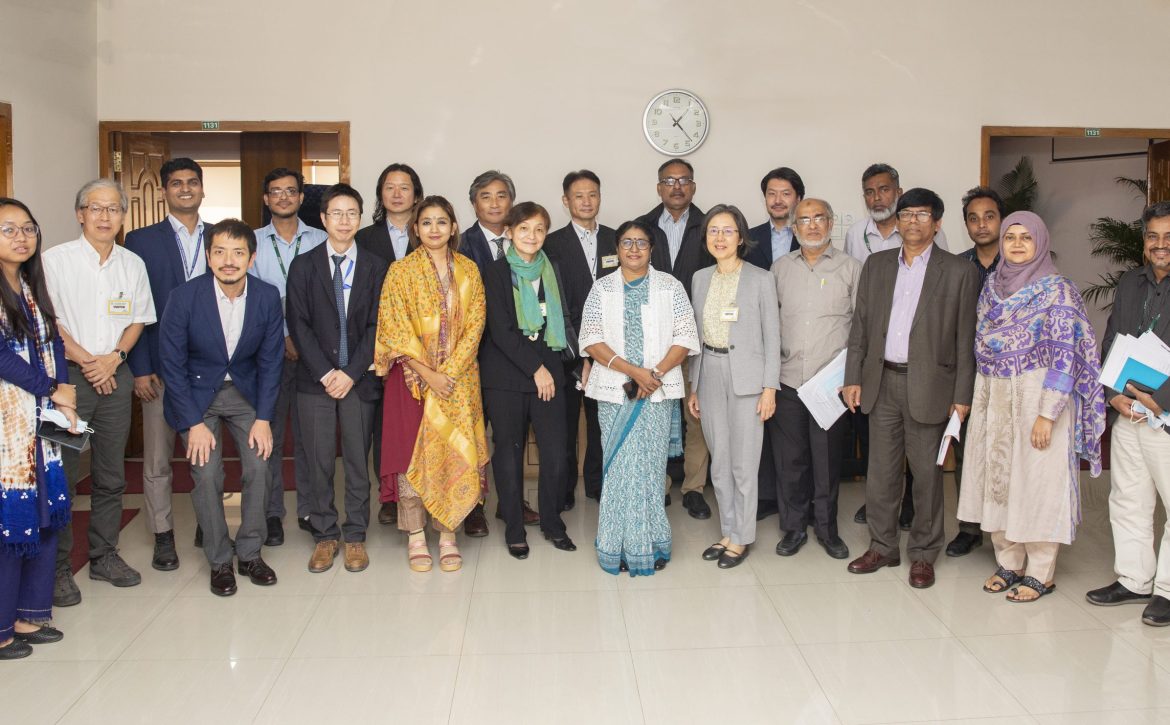 JICA delegation meets PKSF Managing Director
Expresses satisfaction over IRMP progress
The 2nd Joint Coordination Committee (JCC) meeting of 'The Project for Developing Inclusive Risk Mitigation Program for Sustainable Poverty Reduction (IRMP)' was held at Palli Karma-Sahayak Foundation (PKSF) Bhaban on 07 December 2022.
PKSF Managing Director Dr Nomita Halder ndc chaired the meeting attended by, among others, Dr Suzuka Sato-Sugawara, Sr Advisor (Governance & Peace Building Department), and Reiko Wakatsuki, Officer (Gender Equality and Poverty Reduction) from the Japan International Cooperation (JICA) headquarters in Tokyo, Takeshi Komori, Senior Representative and Hidekazu Tanemura, Advisor (Project Formulation & Private Partnership) from the JICA's Dhaka office. Senior officials of the Project Expert Team and of PKSF were also present in the meeting.
The JICA delegation expressed satisfaction over the progress of IRMP being implemented in the coastal areas of Bangladesh through seven Partner Organizations (PO) of PKSF with technical support from JICA.