News
PKSF Celebrates Bangabandhu's Birth Anniversary & National Children's Day
PKSF Celebrates Bangabandhu's Birth Anniversary & National Children's Day
On 17 March 1920, Bangabandhu Sheikh Mujibur Rahman, the architect of independent Bangladesh and the greatest Bengali of all times, was born at Tungipara in Gopalganj. To celebrate his 102nd birth anniversary and the National Children's Day-2022, PKSF organized a range of programs.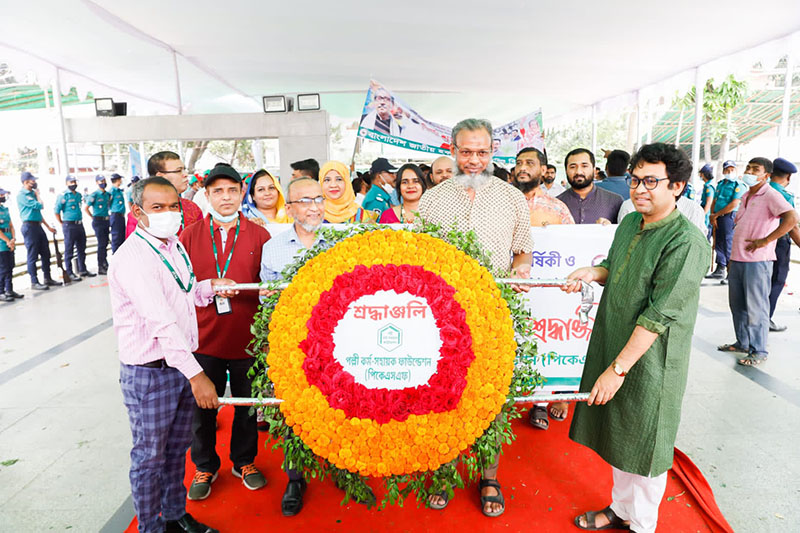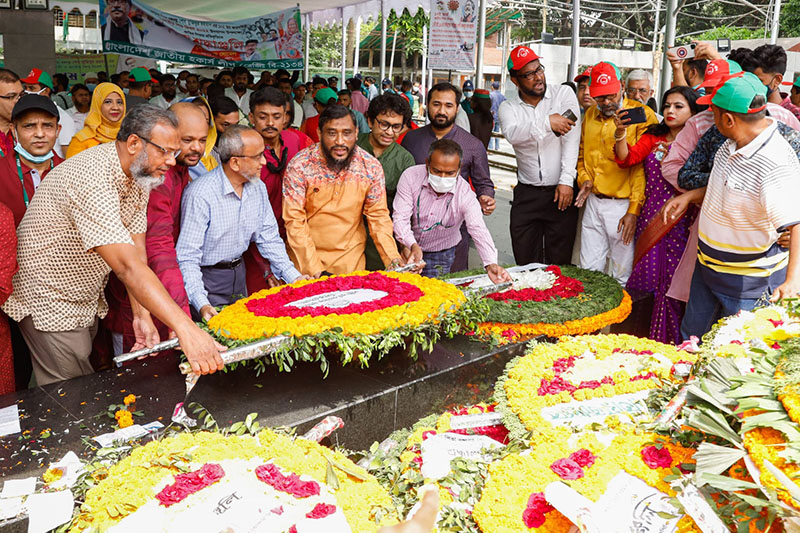 As part of these, PKSF officials paid homage to the Father of the Nation by placing a wreath at his portrait on the premises of Bangabandhu Memorial Museum on March 17. To mark the national day, the national flag remained hoisted at PKSF Bhaban throughout the day.
This year, the theme of the national Children's Day is 'Equal rights for children, Commitment of Bangabandhu's Birthday".
PKSF, through different Partner Organizations (POs), also arranged rallies, discussion meetings and cultural programs across the country on the day.
Earlier on 16 March 2022, PKSF organized a virtual discussion meeting to celebrate the occasion. Participated by PKSF employees of all levels, the event was presided over by PKSF Chairman Dr Qazi Kholiquzzaman Ahmad while Managing Director Dr Nomita Halder ndc gave the welcome speech.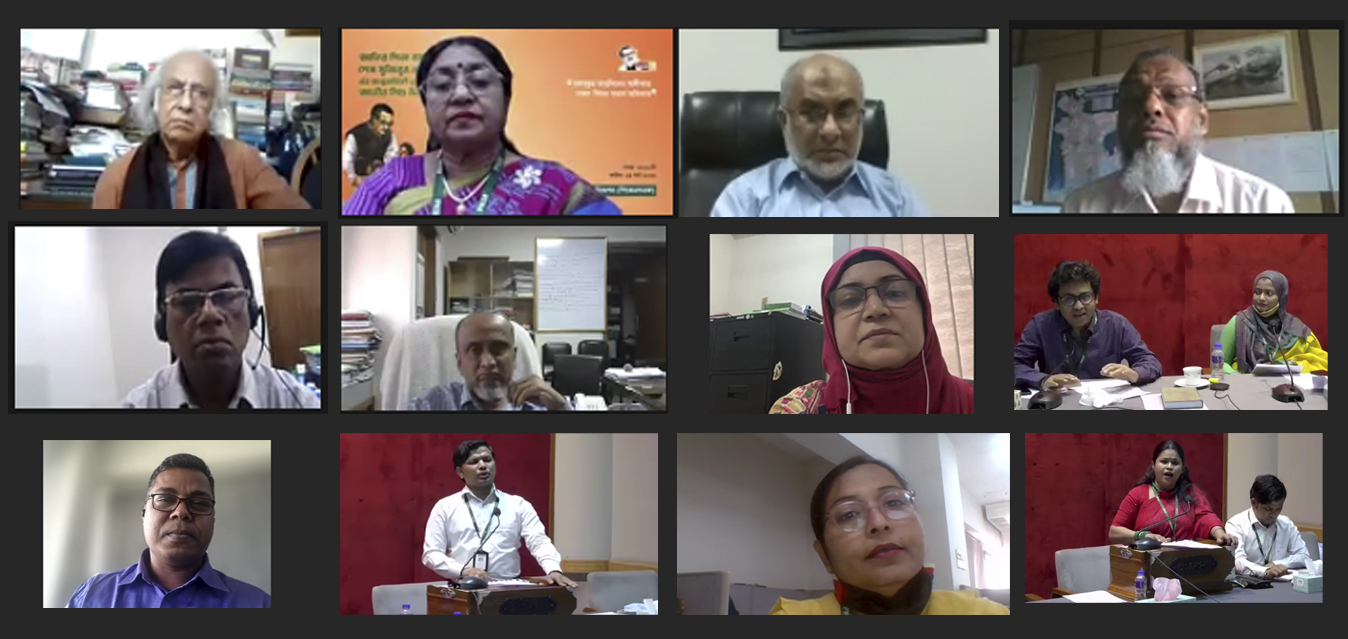 Some selected PKSF officials spoke on Bangabandhu's vision and unfinished work for the betterment of children. Apart from that, Poet Nirmalendu Goon's 'Ami Aj Karo Rokto Chaite Ashini' was recited, and Gauri Prasanna Majumdar's 'Shono ekti Mujiborer theke/ lokkho Mujiborer kanthasswarer dhwani' and Saha Bangali's 'Mujib baiya jau re' were sung by PKSF officials. Besides, excerpts from Bangabandhu's Oshomapto Attojiboni, Karagarer Rojnamcha, and Amar Dekha Noyachin wereread out in the program. Also, special prayers were offered after the Zuhr prayers.