Workshop on Reviewing of PKSF's Procurement Activities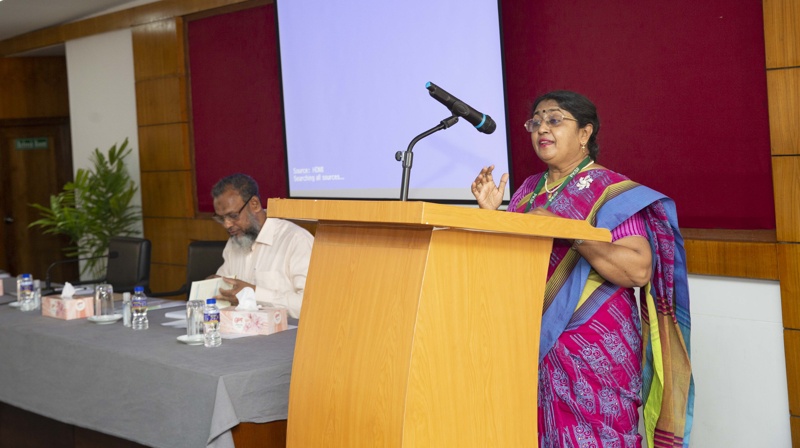 In order to discuss ways to add further momentum to PKSF's procurement processes, a workshop was organized at PKSF Bhaban on 16 March 2022. PKSF Managing Director Dr Nomita Halder ndc chaired the event titled 'Review of PKSF's Procurement Activities: Some Case Studies', attended by PKSF employees of all levels.
Md Sorowar Morshed, Manager (Procurement) gave the titular presentation in which he discussed the causes of delay in completing procurement packages, and issues with preparing specifications and Terms of Reference (ToR), and post-contract management etc as well as what can be done for address these. In the open discussion session, different queries and suggestions were made, in light of which the PKSF Managing Director issued a set of strategic directives.