News
Flower cultivation has great potential to alleviate poverty: PKSF MD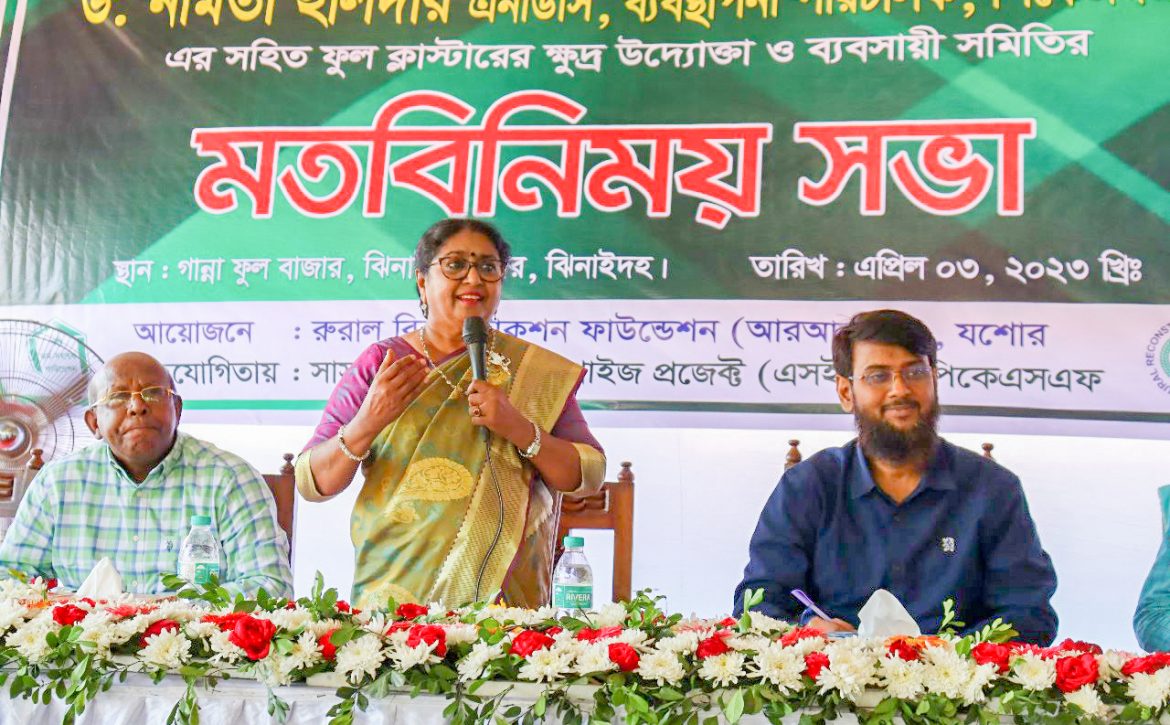 "The success of PKSF lies in the fact that by cultivating flowers, the entrepreneurs are not only earning money but also tackling multidimensional poverty through the value chains created under the project," said Dr Nomita Halder ndc, Managing Director of PKSF, while visiting the activities of 'Promoting Floriculture through Ecological Farming and Introducing Modern Technology' sub-project of the Sustainable Enterprise Project (SEP) at Ganna Union of Jhenaidah district on 3 April 2023.
Along with the PKSF MD, Zahir Uddin Ahmed, Project Coordinator of SEP, visited the environment-friendly floriculture activities in Jhenaidah and Jashore where over six hundred micro-entrepreneurs are being supported with financial and technical services through the project. Philip Biswas, Executive Director of Rural Reconstruction Foundation (RRF), and other officials from PKSF and RRF, were also there during the visit. 
Dr Halder visited a number of flower gardens where the farmers are cultivating high-value flowers like Lilium, Gerbera, Dutch Rose, Eustoma, and Carnation. She also spoke at a view exchange meeting organized in participation with the flower farmers and businessmen of the cluster.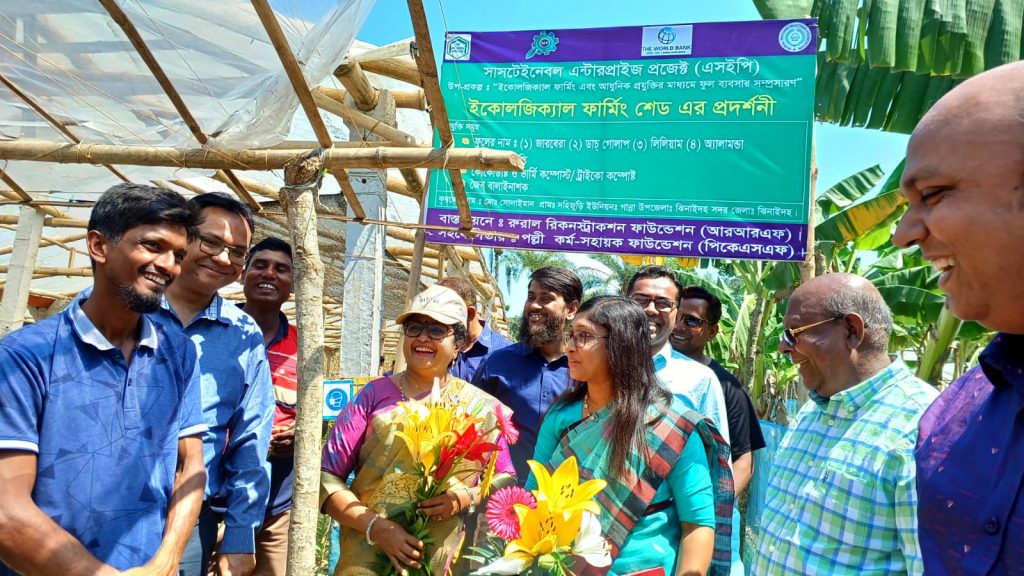 PKSF MD said that a large number of men and women are linkded with different value chains created under the SEP. The project interventions are also promoting women empowerment along with alleviating multidimensional poverty. She also urged everyone to conduct every activities in an environment-friendly way.
Zahir Uddin Ahmed said, "We knew that the Godkhali Union of Jashore is the largest flower-producing cluster in the country. If we can create another cluster in Ganna Union, the flower market of Bangladesh will be further expanded."
Philip Biswas, in his closing remarks, expressed his hope that the initiatives will also boost tourism in this district. He said, "I am sure one day people will come here not only to buy flowers but also for recreation."
The Sustainable Enterprise Project is working in 37 districts of Bangladesh to support over 60,000 microenterprises to foster environmentally sustainable practices and green growth in the sector.