News
PKSF Hosts Orientation Event for New Recruits of MRA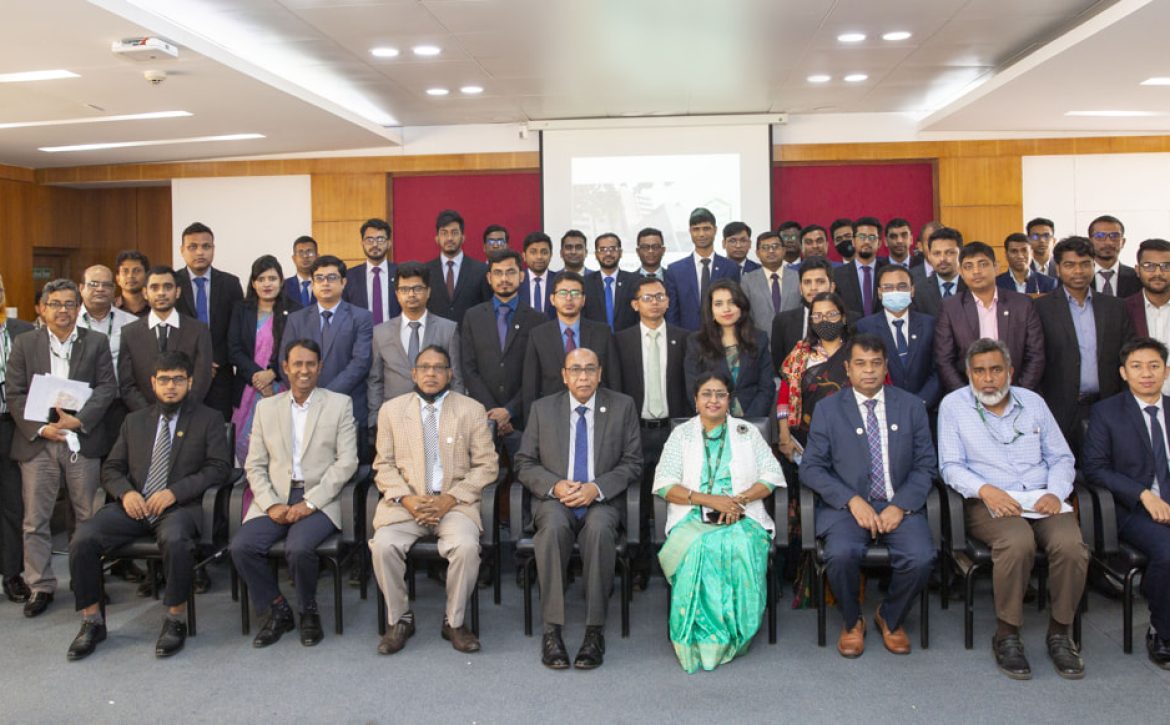 PKSF Hosts Orientation Event for New Recruits of MRA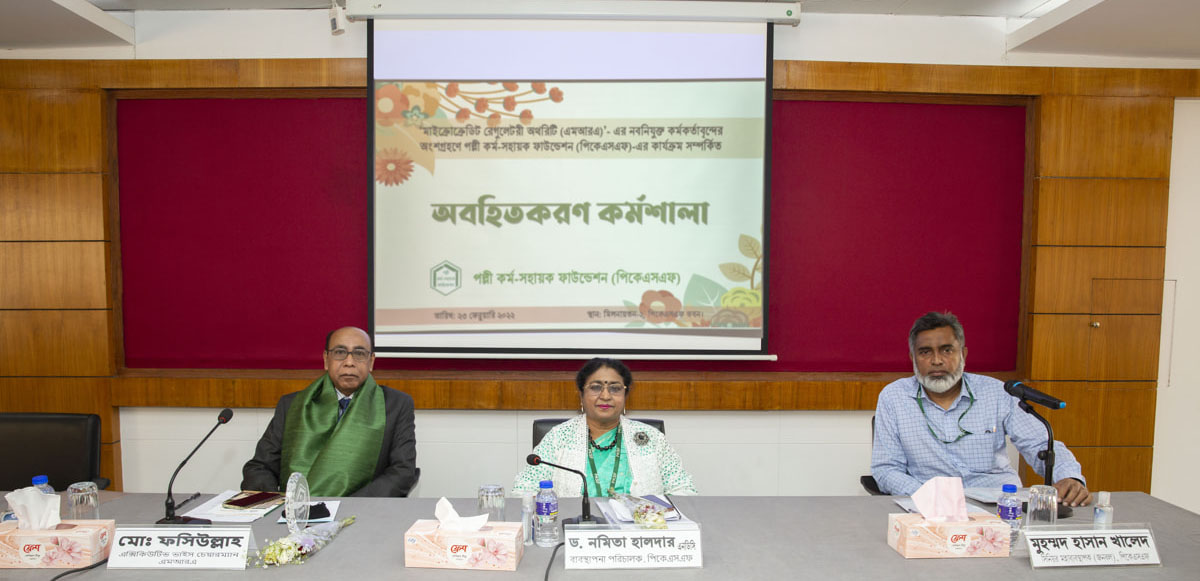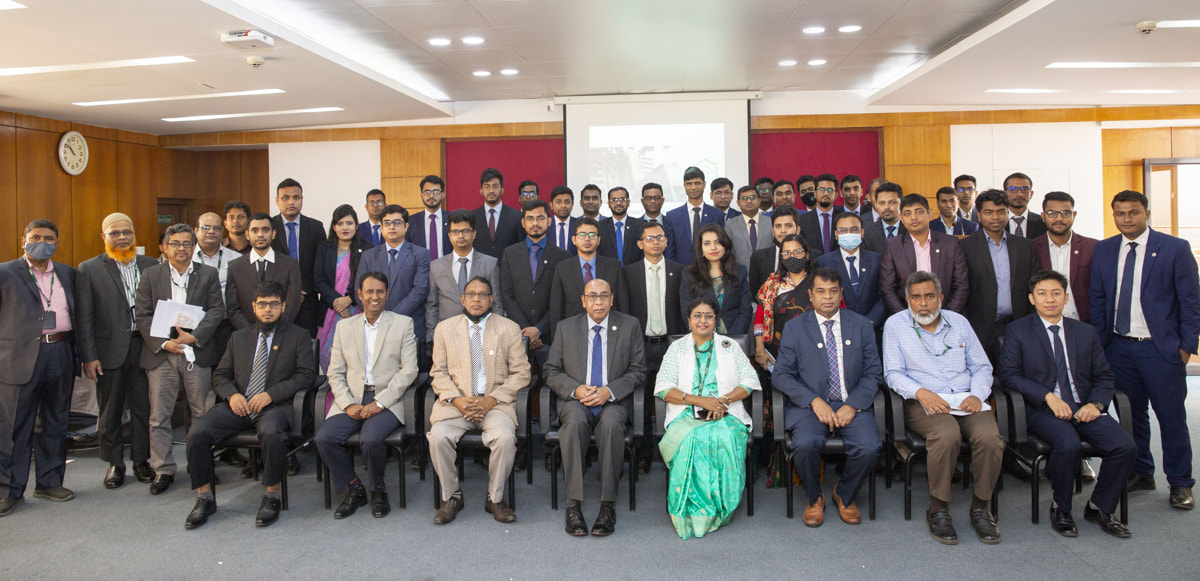 A team of newly recruited officials of the Microcredit Regulatory Authority (MRA), Government of Bangladesh, visited PKSF on 23 February 2022 to learn about the vast range of activities implemented across the country by this apex development agency.
PKSF Managing Director Dr Nomita Halder ndc chaired a workshop attended by, among others, MRA Executive Vice Chairman Md Fasiullah, 40 newly recruited MRA officials and PKSF high-ups. In her speech, Dr Halder said, "In order to ensure sustainable development for the people, everyone should work unitedly and the relevant policies and regulations should be people-friendly." The MRA Executive Vice Chairman thanked PKSF for organizing the event. Top officials of PKSF presented on various aspects of the agency's work.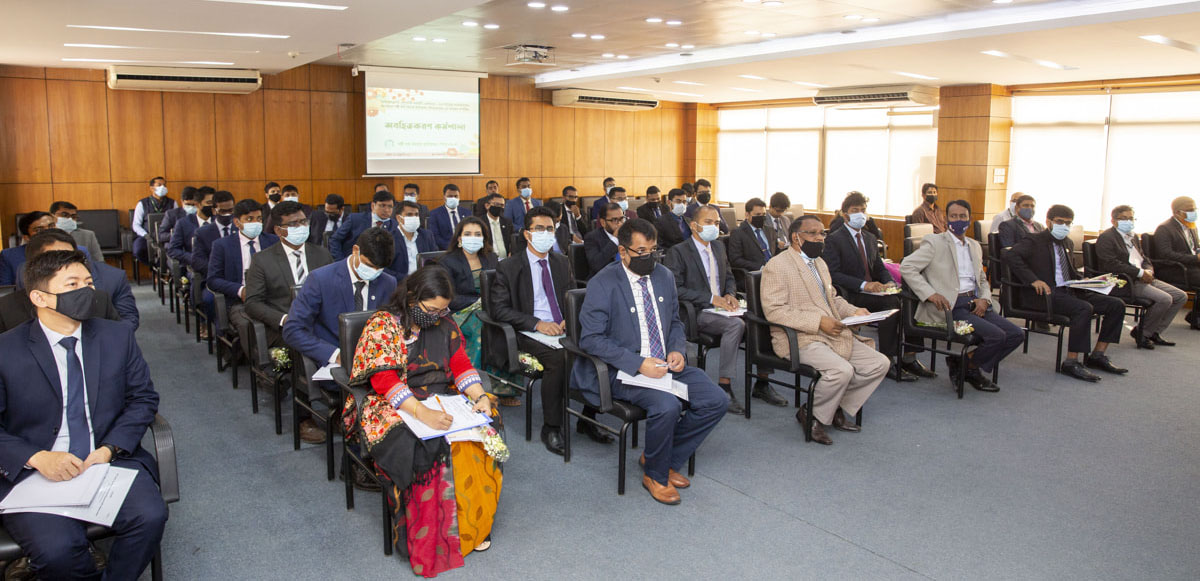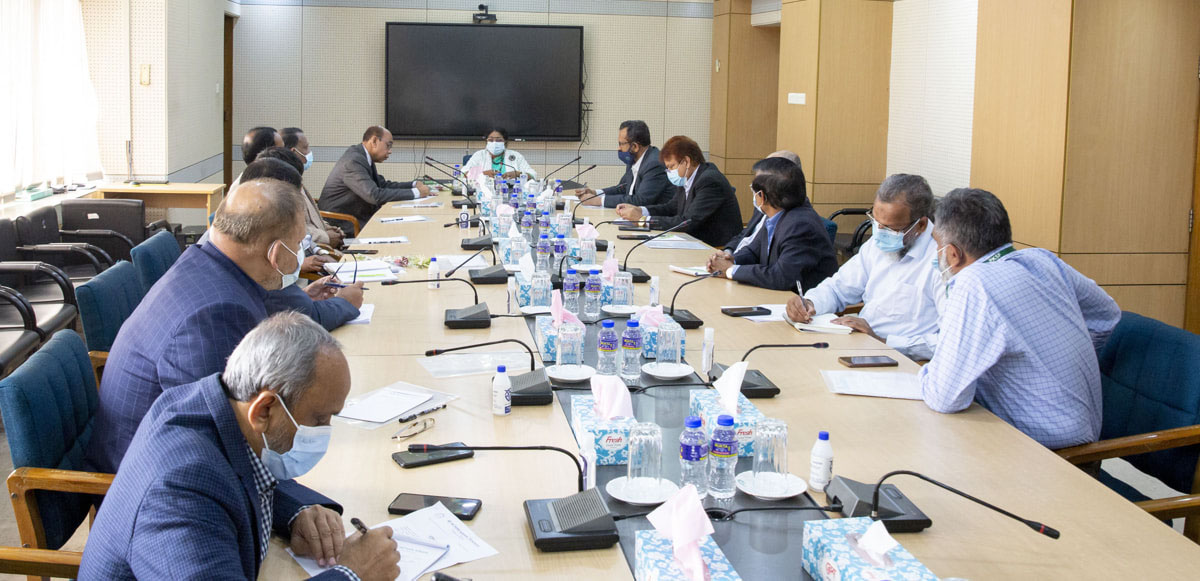 The same day, a discussion meeting took place between high officials of PKSF and MRA. They stressed on the need for close cooperation between the two entities to ensure transparency, accountability and good governance in financial institutions.