Finance for Enterprise Development and Employment Creation (FEDEC) Project
­­ Successful Completion of FEDEC Project
Palli Karma-Sahayak Foundation (PKSF) successfully completed implementation of the Finance for Enterprise Development and Employment Creation (FEDEC) project on 31st March 2014, jointly financed by PKSF and International Fund for Agricultural Development (IFAD). The project was launched in March 2008. The budget of the project was USD 57.8 million, in which IFAD finance was USD 35.0 million.
The overall goal of the project was to contribute to economic growth in order to increase employment opportunities and reduce poverty. This was to achieve through the immediate project objective of expanding existing and establishing new micro-enterprises. The project had three components: (i) Microfinance Services involving savings and credit services for micro-enterprises; (ii) Capacity Building; and (iii) Value Chain Development services to improve access to markets and build the capacity of small businesses.
The project made excellent progress in increasing lending to micro-entrepreneurs. The project reached out to 563,177 micro-entrepreneurs (net of dropouts), 67.12 per cent of them are women. This achievement in outreach represents 410% of target set at appraisal.
The project trained 9,540 micro-entrepreneurs on Business Awareness and Skill Development. As many as 6,801 staff members from participant POs and 103 officers of PKSF received training under the project on at least one of the following topics: Micro-enterprise Management and lending, Sub-sector Analysis and Value Chain Development, Environment and Regulatory issues, Financial Management and Accounting.
The project engaged 39 POs to implement 44 value chain sub-projects covering 22 sub-sectors. A total of 15,382 persons directly benefited from these sub-projects. The beneficiaries received various technical and technological supports under these sub-projects. Theses Value Chain Development projects contributed significantly in increasing productivity and income of the project participants and creating new employment as well.
Final Outcome Survey of FEDEC project
An outcome survey of FEDEC project was conducted to measure the performance of the project. A Consulting Firm named 'Environment, Agriculture and Development Services Ltd (EADS)' conducted the survey. According to the report of the outcome survey, the FEDEC project impacted significantly in increasing sales and income of the entrepreneurs and creating employments. Almost all micro-entrepreneurs could expand their enterprises with the financial supports from the project.
Project Completion Mission of FEDEC Project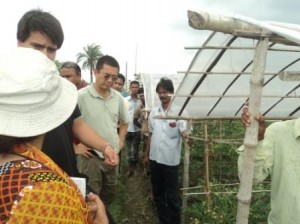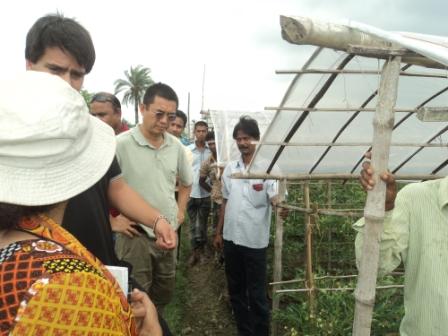 A five-member IFAD project Completion Mission evaluated the performance of the project from 07 June to 27 June 2014. The Mission reviewed the Project Completion Report (PCR) and Final Outcome Survey of the project and made field visits to measure project performance. The Mission rated the project as satisfactory. The wrap-up meeting of the project completion Mission was held on 19th June 2014 in Bank and Financial Institution Division of Ministry of Finance with Mr. Arijit Chowdhury, Joint Secretary in the chair. Mr. Md. Fazlul Kader, Deputy Managing Director (Operations) and Mr. Gokul Chandra Biswas, Assistant General Manager and Project Coordinator of FEDEC project participated in the meeting on behalf of PKSF.
 Publication
A total of 44 Value Chain Development Sub-projects were implemented in 22 potential sub-sectors under the FEDEC project. These Value Chain Development Sub-projects contributed significantly in increasing productivity, income of the entrepreneurs and generating employment. Portraying the experience and achievements, 26 booklets have been published on respective sub-projects..