News
RAISE Project: Training held on risk management and business continuity for micro-entrepreneurs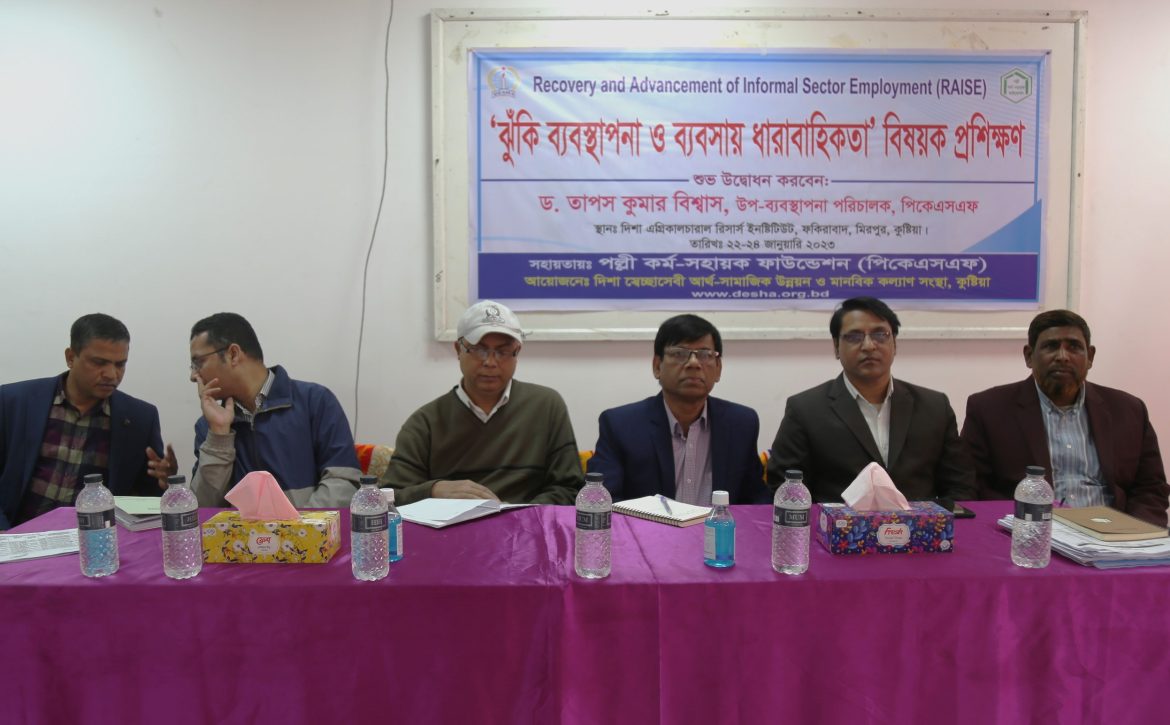 Dr Tapash Kumar Biswas, Deputy Managing Director of Palli Karma-Sahayak Foundation (PKSF), inaugurated a 3-day training on 'Risk Management and Business Continuity' for micro-entrepreneurs in Kushtia on 22 January 2023.
The training was organized Desha Shechashebi Artho-Samajik Unnayan O Manobik Kallyan Sangstha, a Partner Organization implementing the Recovery and Advancement of Informal Sector Employment (RAISE) project of PKSF, from 22 to 24 January 2023 for micro-entrepreneurs affected by the Covid-19 pandemic.  Md Humayun Kabir, Deputy General Manager and Md Mofazzal Karim, Manager of PKSF were also present at the inauguration.
During inaugural session, Dr Biswas learned about the micro-entrepreneurs' socio-economic and academic backgrounds and their experiences in managing their business ventures. He briefly spoke on various risks associated with their microenterprises. Dr Biswas expressed his hope that the training would enable the participants to identify and mitigate the risks encountered while running their businesses.