News
World Bank Vice President: PKSF projects 'really impressive'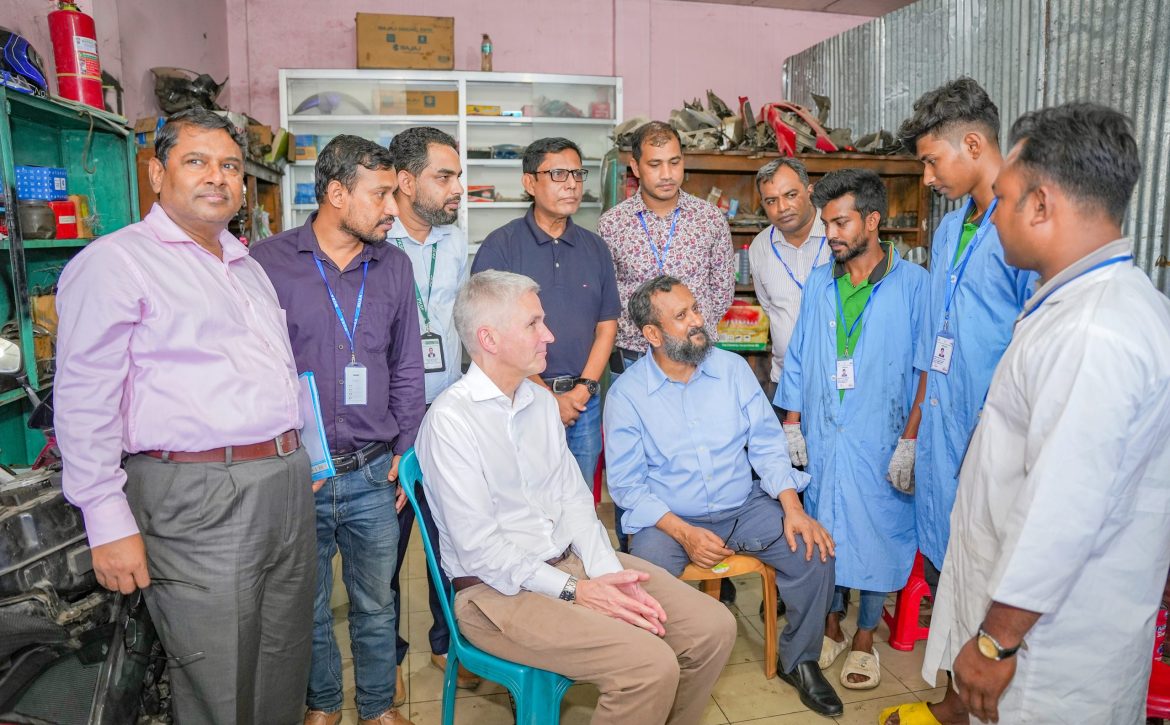 An inclusive development approach is necessary for Bangladesh to become an upper-middle-income country. Inclusion of the 'bottom 40 percent of society' is important to make development sustainable financially, socially and environmentally.
The World Bank's Vice President (Operations Policy and Country Services) Ed Mountfield made the remarks while visiting the activities of Palli Karma-Sahayak Foundation (PKSF) in Shariatpur district on 6 July 2023.
"It's really important that we support micro-businesses, help people develop business skills, entrepreneurial outlook, … get good jobs that give them dignity and allow them to be included in the development process," he commented, adding that the PKSF activities he visited were really impressive.
The WB Vice President visited field-level interventions made under two projects – the Recovery and Advancement of Informal Sector Employment (RAISE) project and the Sustainable Enterprise Project (SEP), both financed by the World Bank and implemented by PKSF.
During this visit to Shariatpur Development Society (SDS), one of the partner organizations of PKSF, he was accompanied by, among others, Md Fazlul Kader, Additional Managing Director, PKSF; Uwimana Basaninyenzi, External Affairs Advisor, the World Bank; S Amer Ahmed, Lead Economist and Program Leader, Task Team Leader (RAISE), the World Bank; Aneeka Rahman, Senior Social Protection Economist, Task Team Leader (RAISE), the World Bank; Dilip Kumar Chakravorty, General Manager (Program) & Project Coordinator, RAISE and Rabeya Begum, Executive Director, SDS.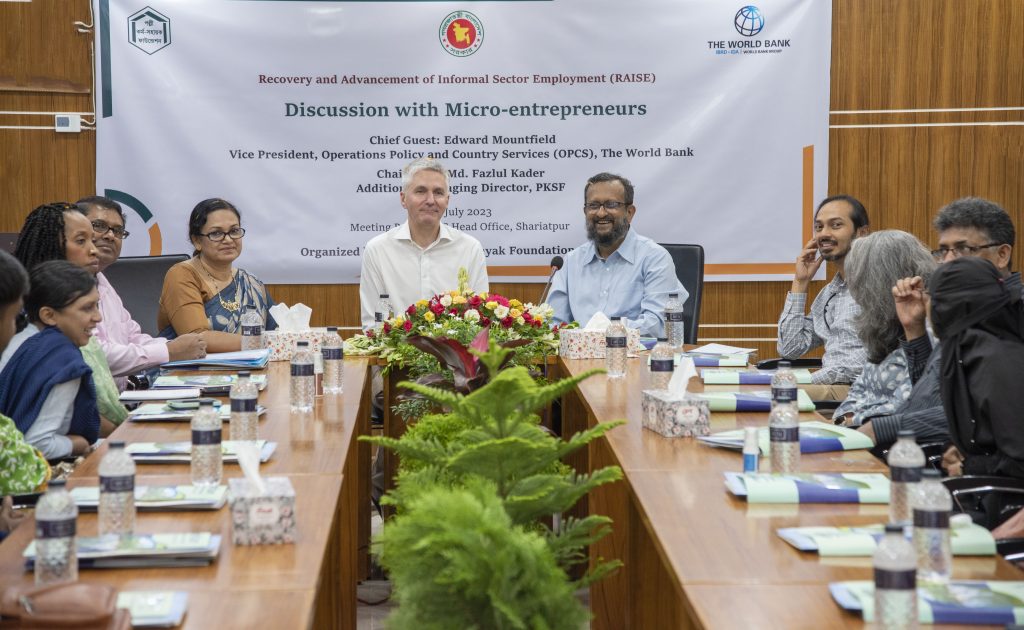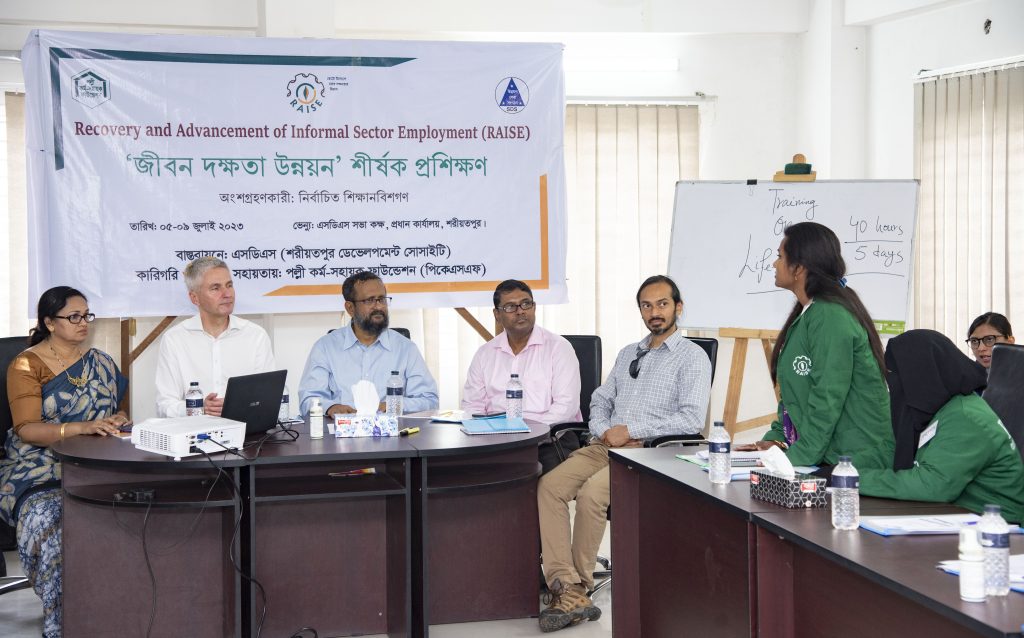 The WB delegation spoke to young and pandemic-hit micro-entrepreneurs supported by RAISE, and visited an ongoing 'Life-skills Development' training session under RAISE's apprenticeship program and enterprises of the master craftspersons who provide hands-on technical training to apprentices.
They also visited a brass utensil sales and display center, supported by SEP, at Narobalakhana village of Palong union in Shariatpur.
PKSF, an apex development institution established by the Government of Bangladesh (GoB), works for sustainable poverty reduction through employment generation. To this end, microenterprise development has been a key area of PKSF's interventions.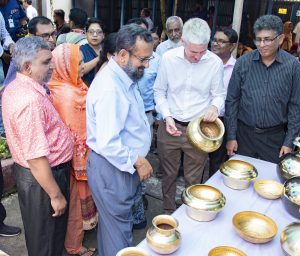 The $250 million RAISE project has been in operation since February 2022 and is working to enhance capacities of 1.75 lakh micro-entrepreneurs and youths engaged in microenterprises with high growth potential by transferring trade-specific technical skills, soft-skills, business management skills and risk management skills.
SEP, with a fund of $130 million, assists microenterprises in Bangladesh in enhancing marketing and brand development capacity and adopting environmentally sustainable practices.