News
SDCMU High-ups Meet PKSF Top Management
SDCMU High-ups Meet PKSF Top Management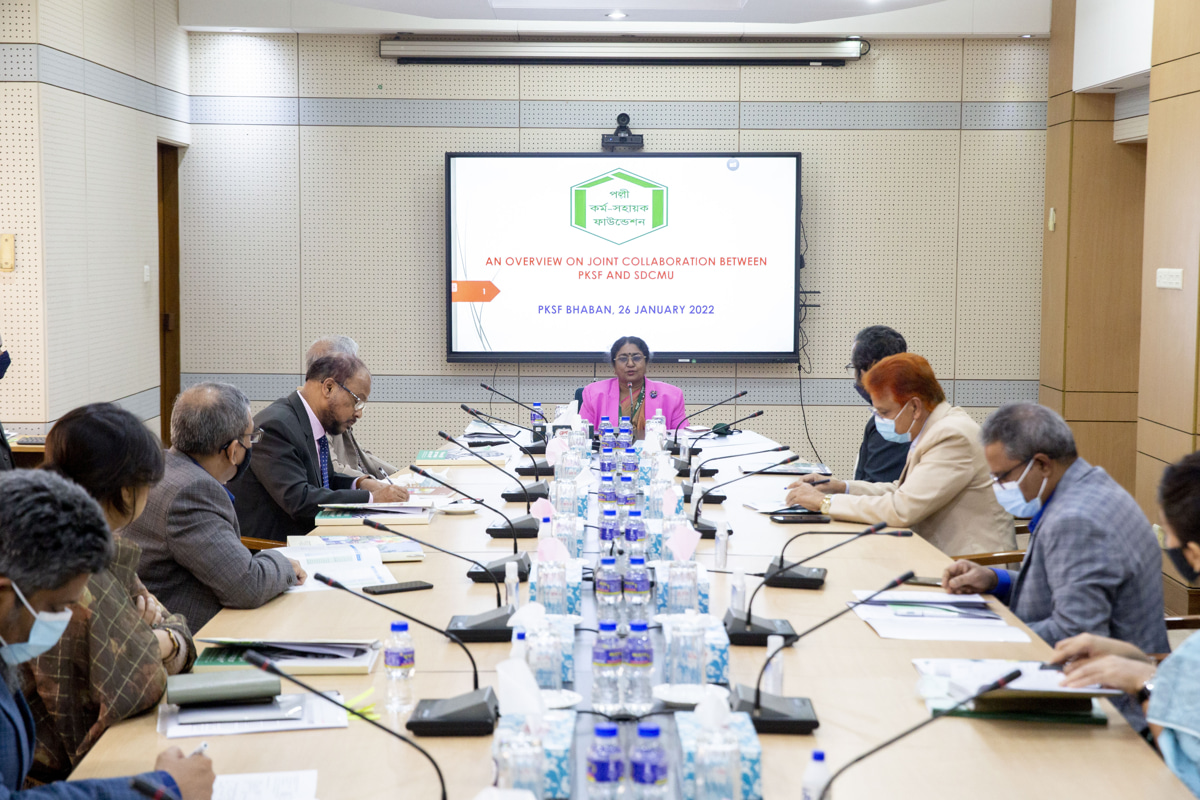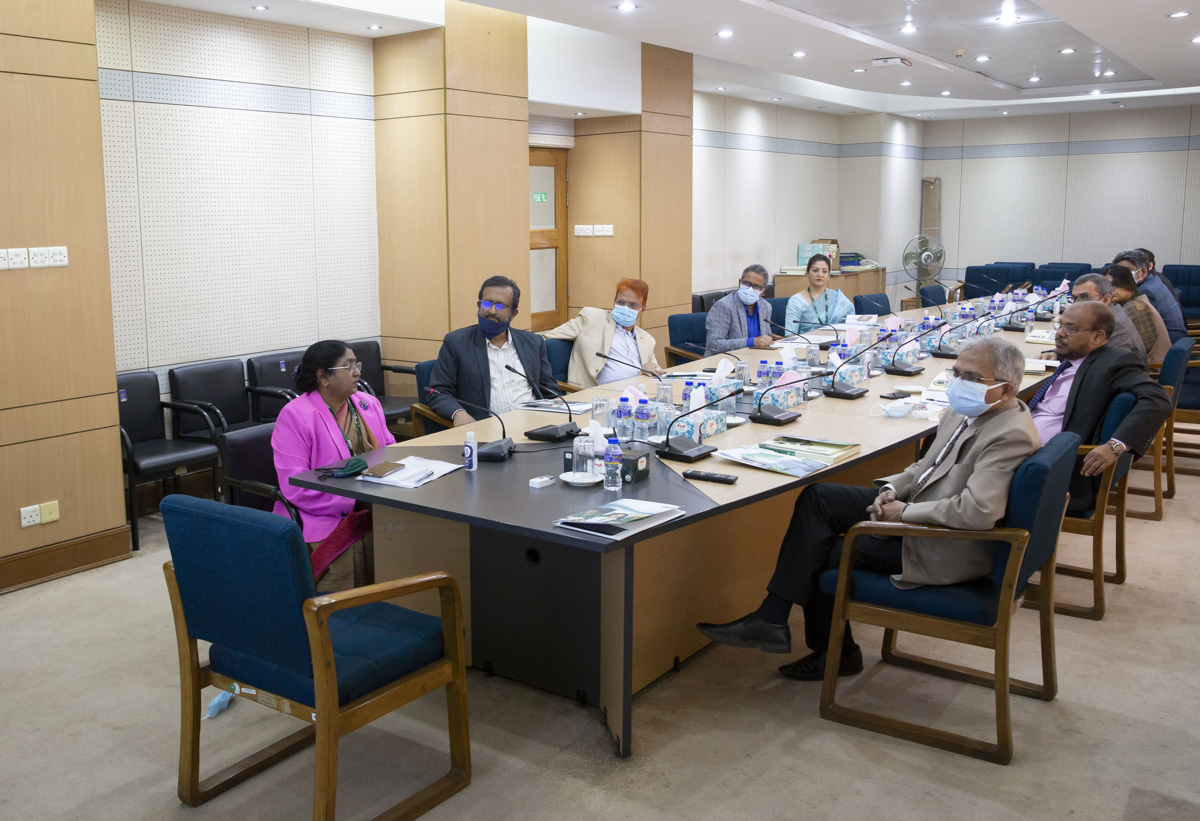 A high-level meeting was held between PKSF and the Skills Development Coordination and Monitoring Unit (SDCMU) under the Finance Division, Ministry of Finance on 26 January 2022 at PKSF Bhaban, Dhaka. The SDCMU oversees the implementation of the Skills for Employment Investment Program (SEIP), implemented by PKSF.
Dr Nomita Halder ndc, Managing Director of PKSF, chaired the meeting. The SDCMU delegation was comprised of Mr Md Ekhlasur Rahman, Additional Secretary & Executive Project Director; Mr Md Khairul Islam, Former Additional Secretary & Monitoring Specialist; Mr Mohammed Yasin, Additional Secretary & Deputy Executive Project Director; and other relevant officials. From PKSF, Additional Managing Directors Mr Md Fazlul Kader and Dr Md Jashim Uddin, and other officials from PKSF-SEIP were present at the meeting. The Managing Director of PKSF delivered the introductory speech at the meeting, highlighting the multidimensional role of PKSF in ensuring sustainable development at the grassroots level of Bangladesh.
The meeting took place as part of a process to identify possible interventions for cooperation between PKSF and SDCMU. The PKSF Managing Director focused on the issue of receiving technical and infrastructural development support from the SDCMU and requested them to help reconstruct the PKSF Training Centre to deliver skill training more effectively in the future. The SDCMU responded positively to the request and suggested PKSF submit a proposal in this regard.