News
Meeting on Future Collaboration between JICA and PKSF
Meeting on Future Collaboration between JICA and PKSF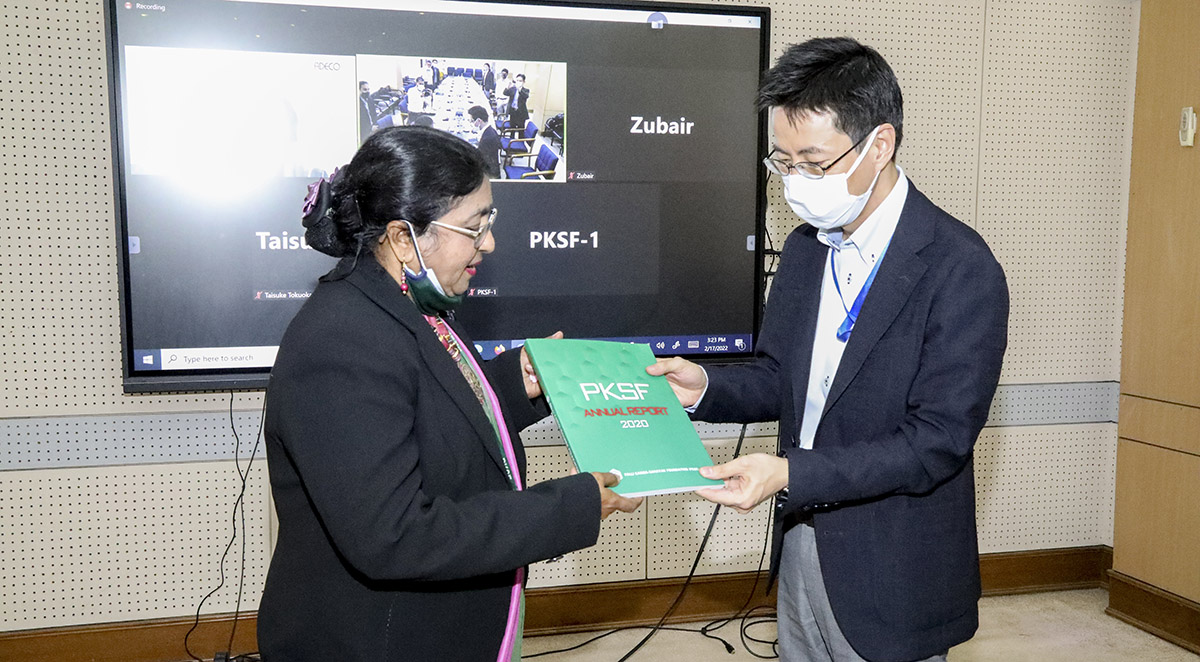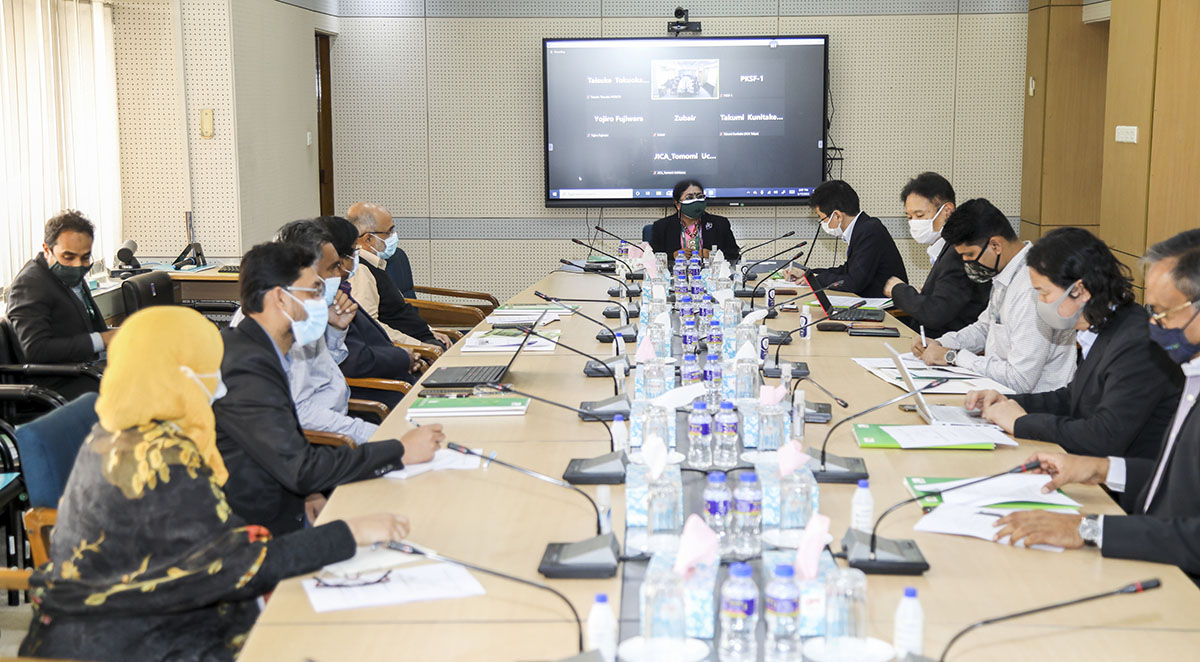 On 17 February 2022, top officials of PKSF and Japan International Cooperation Agency (JICA) met at PKSF Bhaban in Dhaka to discuss possible areas of collaboration in future. The meeting also discussed the progress of 'The Project for Developing Inclusive Risk Mitigation Program for Sustainable Poverty Reduction (IRMP)', being implemented by PKSF with JICA's financial and technical assistance.
Chaired by PKSF Managing Director Dr Nomita Halder ndc, the meeting was attended by Mr Komori Takashi, Senior Representative (Human Development) and other senior officials from the JICA's Bangladesh Office and members of the JICA's Expert Team. Also present were PKSF's Senior Deputy Managing Director Mr Golam Touhid and Deputy Managing Director Dr Tapas Kumar Biswas. Ms Tomomi Uchikawa, Head of Gender Equity and Poverty Reduction, joined the meeting virtually from the JICA headquarters in Japan.
Mr Md Hasan Khaled, Senior General Manager and Project Director (IRMP) of PKSF, presented on PKSF's activities, possible areas of collaboration, and the progress of IRMP. The JICA representatives expressed their satisfaction at the PKSF activities and their willingness to continue the talks to identify new areas of cooperation.