News
SEP-supported Jamdani display center opened in Dhaka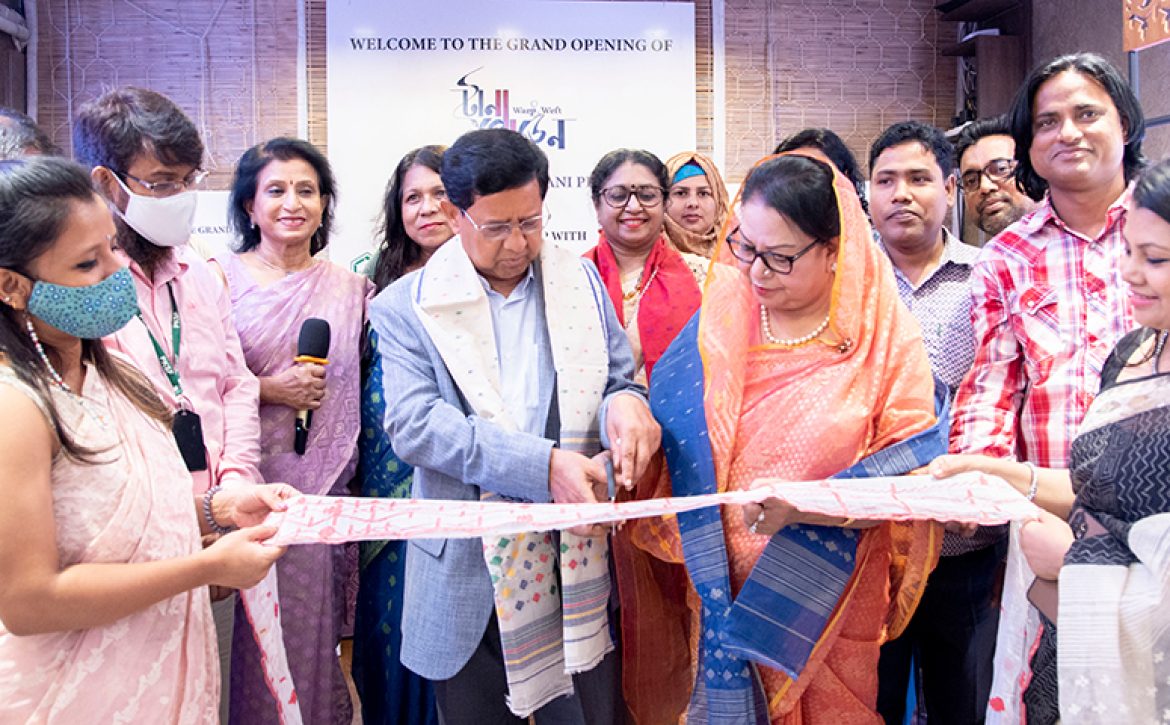 SEP-supported Jamdani display center opened in Dhaka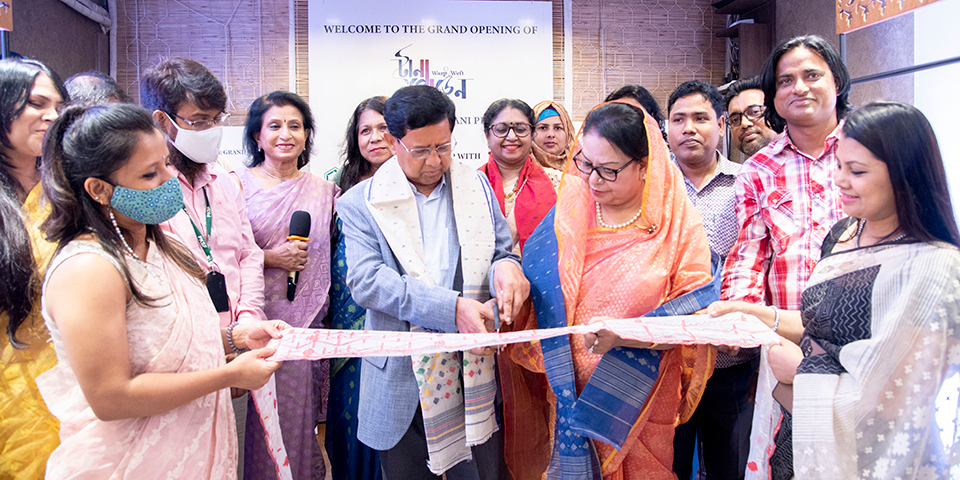 A grand Jamdani display center named Tanaporen has been launched at the prime location of Gulshan in Dhaka. Run by Sheva Nari O Shishu Kalyan Kendra, this outlet showcases and sells Jamdani apparels produced by the SEP-supported artisans of Naraynganj, and establishes linkage between weavers and consumers.
Textiles and Jute Minister Golam Dastagir Gazi, Bir Protik, MP, inaugurated the center as the chief guest on 4 July 2022. Hasina Gazi, Mayor of Narayanganj's Tarabo Municipality; and Dr Nomita Halder ndc, Managing Director of PKSF were present there as special guests. Zahir Uddin Ahmed, Project Coordinator of PKSF's Sustainable Enterprise Project (SEP), researcher Chandrashekhar Saha, and some Jamdani artisans were also there at the opening ceremony.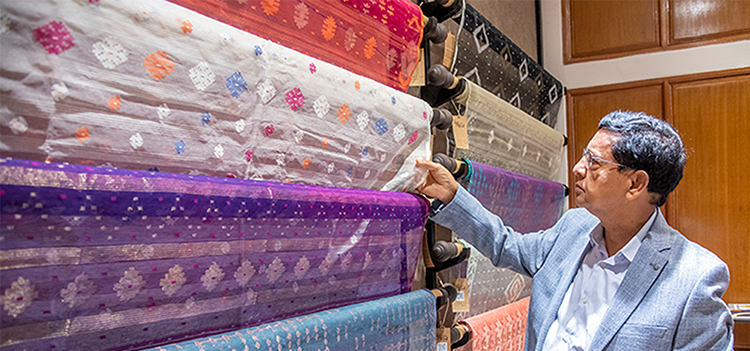 Terming Jamdani a pride of Bangladesh, Golam Dastagir Gazi said that the government is always supporting artisans in every way possible. "With the consumer purchasing power growing in Bangladesh, the economic condition of the Jamdani weavers will also improve. I hope Tanaporen will help expand the industry further".
Hasina Gazi said that she, in her capacity as the local mayor, was working to ensure better amenities for the Jamdani weavers in Tarabo.
PKSF's MD Dr Halder said, "I believe the weavers will get fair price and become solvent through this project (SEP). Additionally, this project will ensure that these enterprises do not adversely affect the environment in any way."
The Sustainable Enterprise Project (SEP), co-financed by the World Bank, provides assistance to microenterprises of Bangladesh to increase adoption of environment-friendly technologies and enhance their marketing and brand development capacity.
Others who spoke at the event included Bushra Nishat, Environment Specialist of The World Bank; Sayeeda Roxana Khan, Executive Director of Sheva Nari O Shishu Kalyan Kendra, researcher Chandra Shekhar Saha and the Jamdani weavers.