News
Consultative Workshop on Environment and Social Management Guidelines for Fish Culture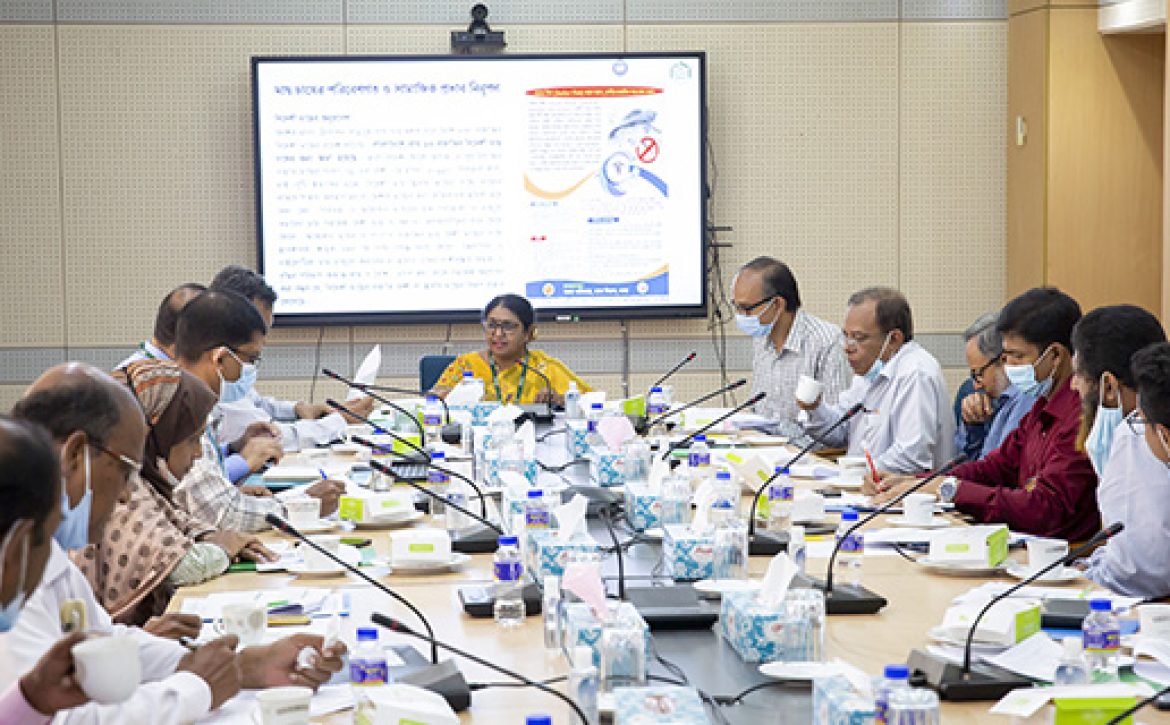 Consultative Workshop on Environment and Social Management Guidelines for Fish Culture
To minimize adverse environmental impacts of fish farming, the Environment and Climate Change Unit (ECCU) of PKSF has taken an initiative to prepare 'Environment and Social Management Guidelines for Fish Culture'. In order to obtain observations from academics, practitioners, and experts, PKSF on 5 July 2022 organized a consultative workshop on the proposed guidelines at PKSF Bhaban. Dr Nomita Halder ndc, the Managing Director of PKSF, chaired the event moderated by Additional Managing Director Md Fazlul Kader.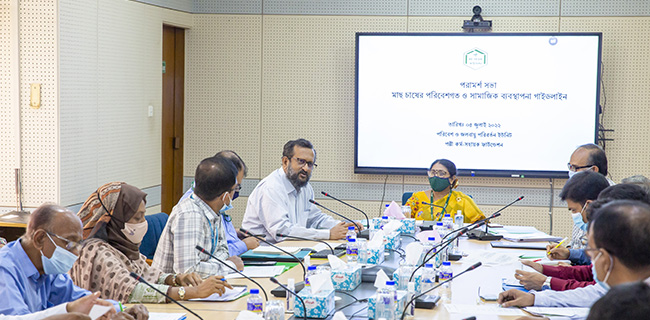 Deputy Managing Director Dr Fazle Rabbi Sadeque Ahmed gave the introductory speech while Md Abu Nashir Khan, Assistant General Manager (Environment and Climate Change), presented on the draft 'Environment and Social Management Guidelines of Fish Culture'.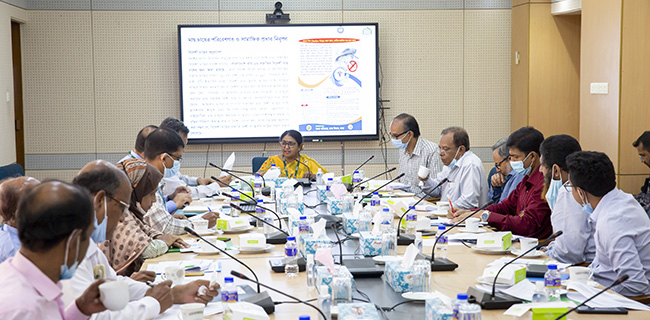 A key recommendation made by the participants on the draft guidelines was incorporation of the best management practices in aquaculture. These included judicial use of antibiotics and hormones, environmental management at different stages of aquaculture, behavioral changes among farmers and entrepreneurs, preventive measures against natural disasters (floods, flash floods, cyclones, storm surges, and so on), proper management of ready feed use, early warning mechanisms to make farmers resilient to climate change fallout, and a fish preservation management system.
Discussants at the workshop said fisheries is one of Bangladesh's most productive and dynamic sectors, and is playing an ever-more important role in the country's economy. As the demand for fish is on the rise both domestically and internationally, PKSF is assisting those who want to engage in fish farming as a source of income. Despite the possibility of economic gains, various studies have demonstrated that fish farming-related activities have some environmental and social drawbacks. The environmental and social impacts of fish farming are particularly pertinent to issues such as eutrophication, water quality degradation, alteration or destruction of natural habitats, introduction and spread of diseases in aquatic animals, health and safety concerns for men, women and children. It is against this backdrop that PKSF decided to formulate necessary guidelines for this sector.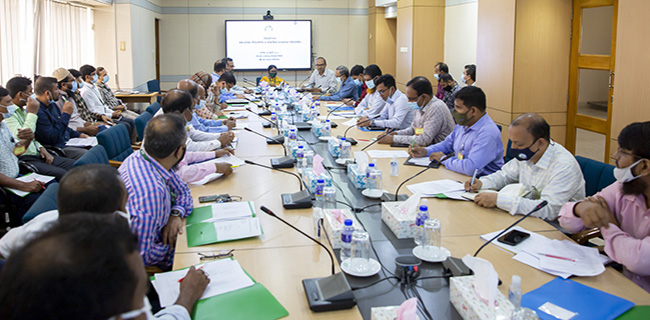 The participants included academics from different public universities (including Bangladesh Agricultural University and Sher-e-Bangla Agricultural University), Department of Fisheries, Bangladesh Fisheries Research Institute, Ministry of Environment, Forest and Climate Change, Food and Agricultural Organization (FAO), Agricultural Information Service under the Ministry of Agriculture, and officials from PKSF and its Partner Organizations. Two fish farmers from Cumilla district also shared their views at the event.