News
Training on 'The Art of Facilitation'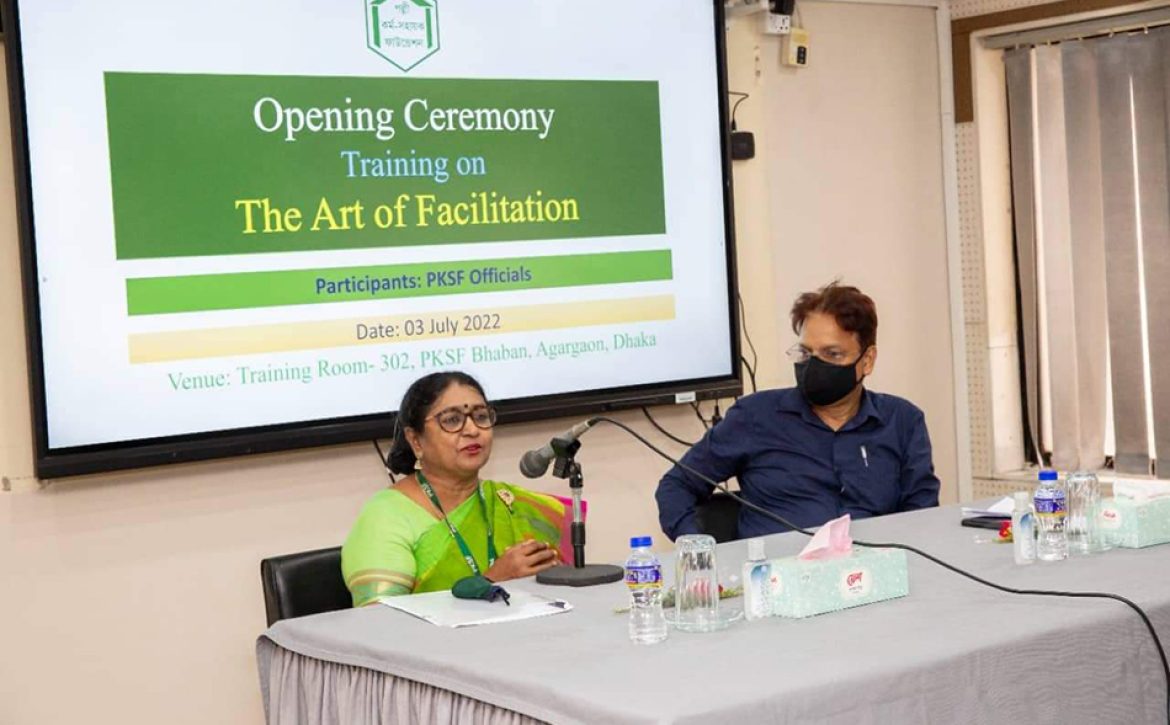 Training on 'The Art of Facilitation'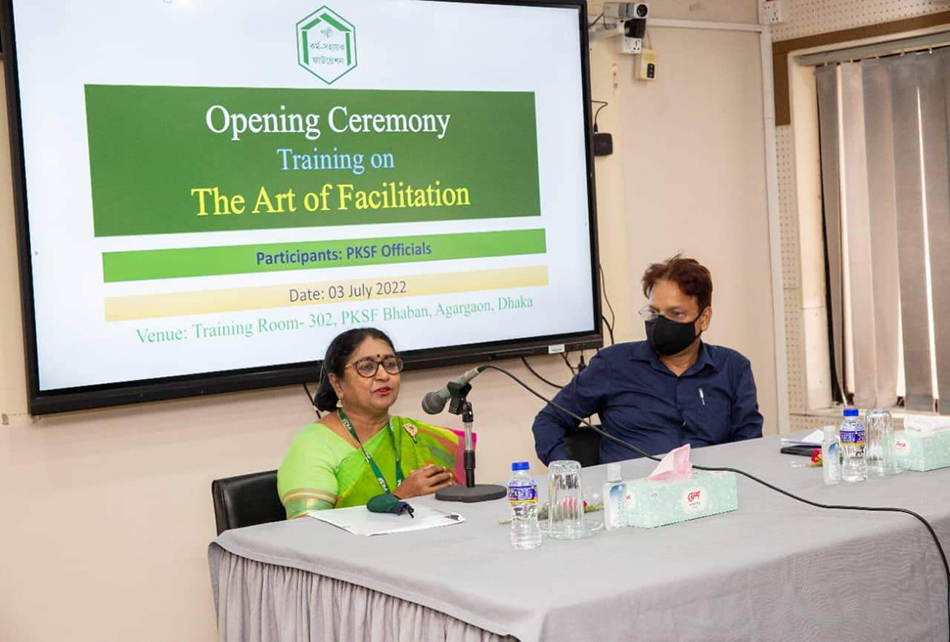 Dr Nomita Halder ndc, Managing Director of PKSF, inaugurated a 3-day training on 'The Art of Facilitation' at PKSF Bhaban on 03 July 2022. In her speech, Dr Halder said that learning is a continuous process and everybody needs to update themselves irrespective of their age or professional positions.
The inauguration session of the training was presided over by PKSF's Additional Managing Director Dr Md Jashim Uddin. He emphasized on the need to strengthen the Training Unit of PKSF to meet the growing demand of PKSF's Partner Organizations.
A total of 22 senior officials of PKSF are attending the 'The Art of Facilitation' training to be held from 03-05 July 2022. The key objective of the training is to enhance the facilitation skills of PKSF's resource persons.