News
SEP-Supported Jamdani Festival Kicks Off at Shilpakala Academy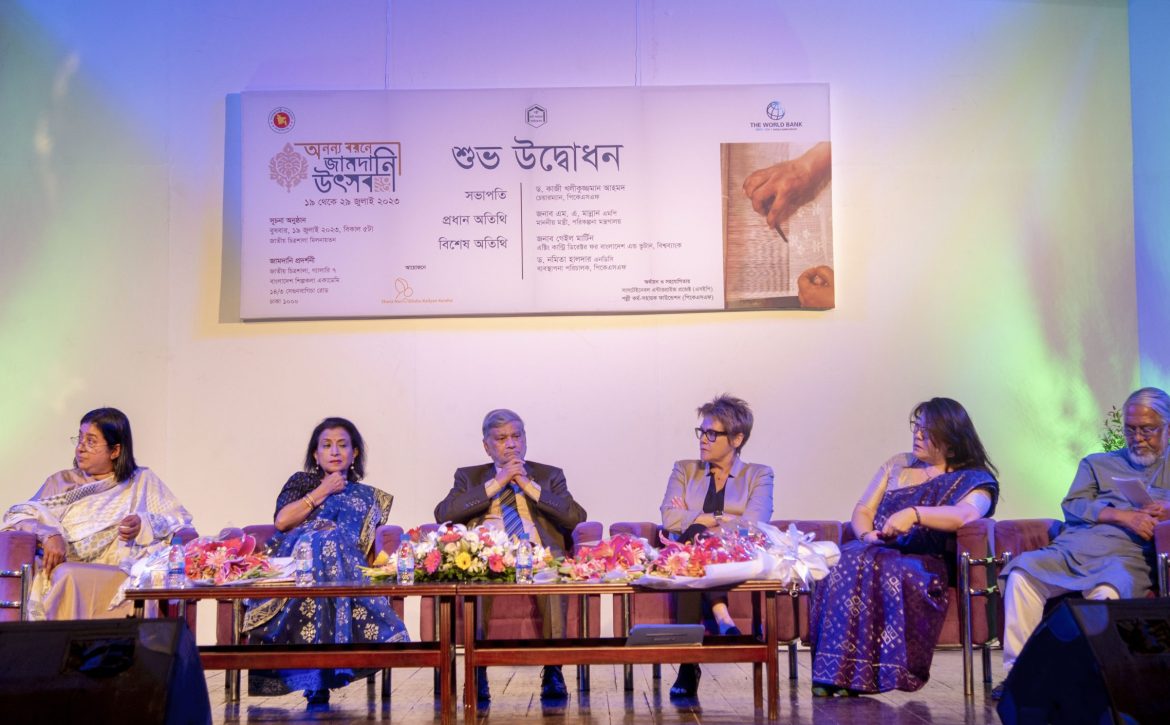 The National Shilpakala Academy now wears a festive look as the 11-day Jamdani Festival commences, with support from the Sustainable Enterprise Project (SEP) of PKSF. Titled the 'Wearable Art Jamdani Festival,' the event was inaugurated by Planning Minister MA Mannan, MP. Gayle Martin, Acting Country Director for Bangladesh and Bhutan, World Bank, was there as the Special Guest. Sayeeda Roxana Khan, Executive Director of Sheva Nari O Shishu Kallyan Kendra, delivered the welcome speech during the inauguration. PKSF Chairman, Dr Qazi Kholiquzzaman Ahmad, paid a visit to the exhibition on the second day of the festival while PKSF Managing Director Dr Nomita Halder ndc visiting the Jamdani Fair on 25 July 2023.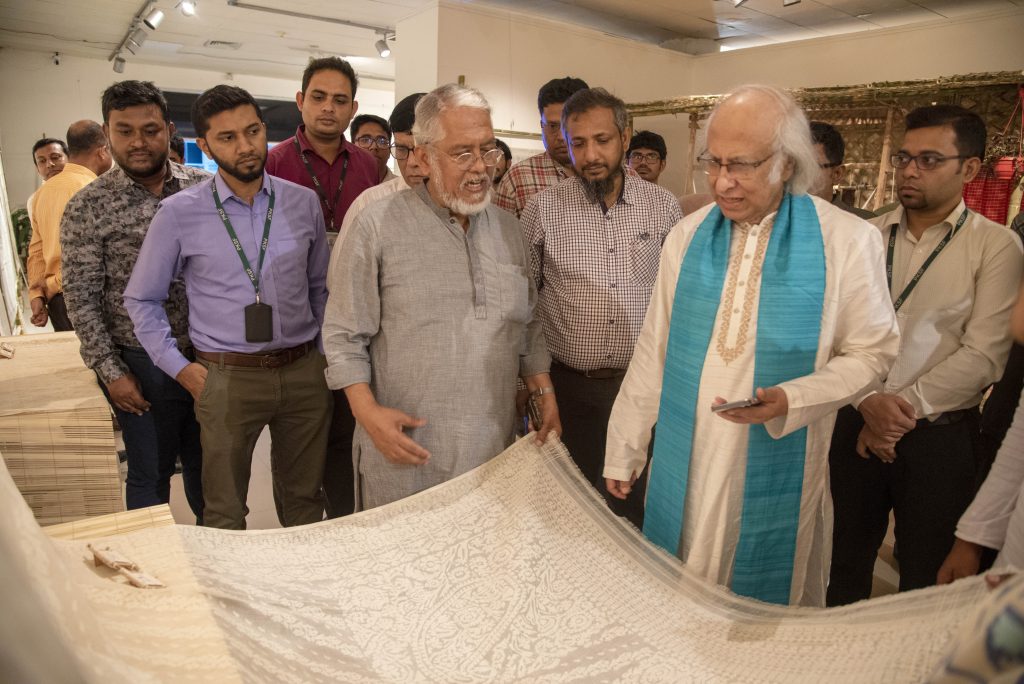 Dr QK Ahmad said, "Conservation and restoration of the heritage of Jamdani is an important task. At the same time, productivity should be increased and marketing should be improved to make the industry sustainable."
Planning Minister MA Mannan said, "We are proud of Jamdani; but even after 52 years of Independence, we could not showcase these cultural traditions on the world's stage. I am very happy to see the World Bank and PKSF are supporting our weavers to get the recognition they deserve."
Expressing her pleasure for being a part of the festival, Martin said, "The Jamdani Festival is part of a broader initiative aimed at supporting over 50,000 microenterprises through the Sustainable Enterprise Project (SEP) of the Palli Karma-Sahayak Foundation (PKSF), financed by the World Bank. This project focuses on financing and promoting environmentally sustainable practices while fostering resilient and sustainable businesses in Bangladesh."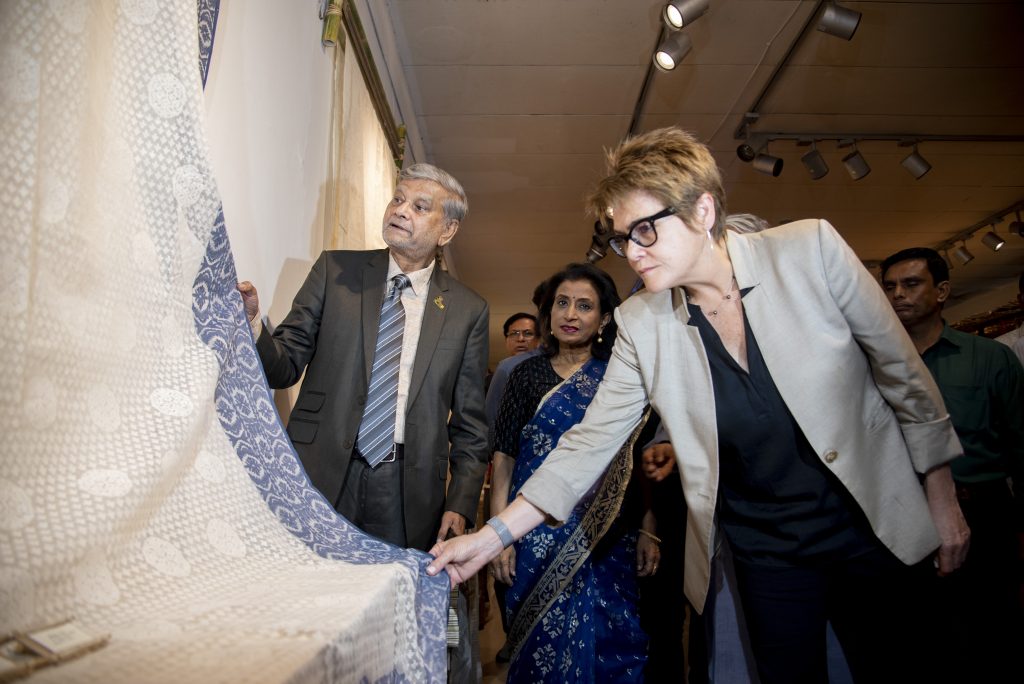 During the 11-day festival, a variety of cultural performances, including folk songs, drama, seminars, and more, are being held. The exhibition is open to the public from 10.30 am to 8 pm daily until 29 July 2023.
The 'Promoting Jamdani Products for Premium Market Following Environmental Practices' sub-project is one of the 64 sub-projects of SEP that plays a crucial role in promoting environmental sustainability in the Jamdani sector. The project focuses on environmental management, skill development, and capacity building for microenterprises involved in Jamdani production. By adopting sustainable practices, improving skills, and supporting the development of diverse Jamdani products, the aim is to transform the traditional Jamdani industry into an innovative and sustainable business.