News
Special Discussion to Mark Genocide Day, Independence Day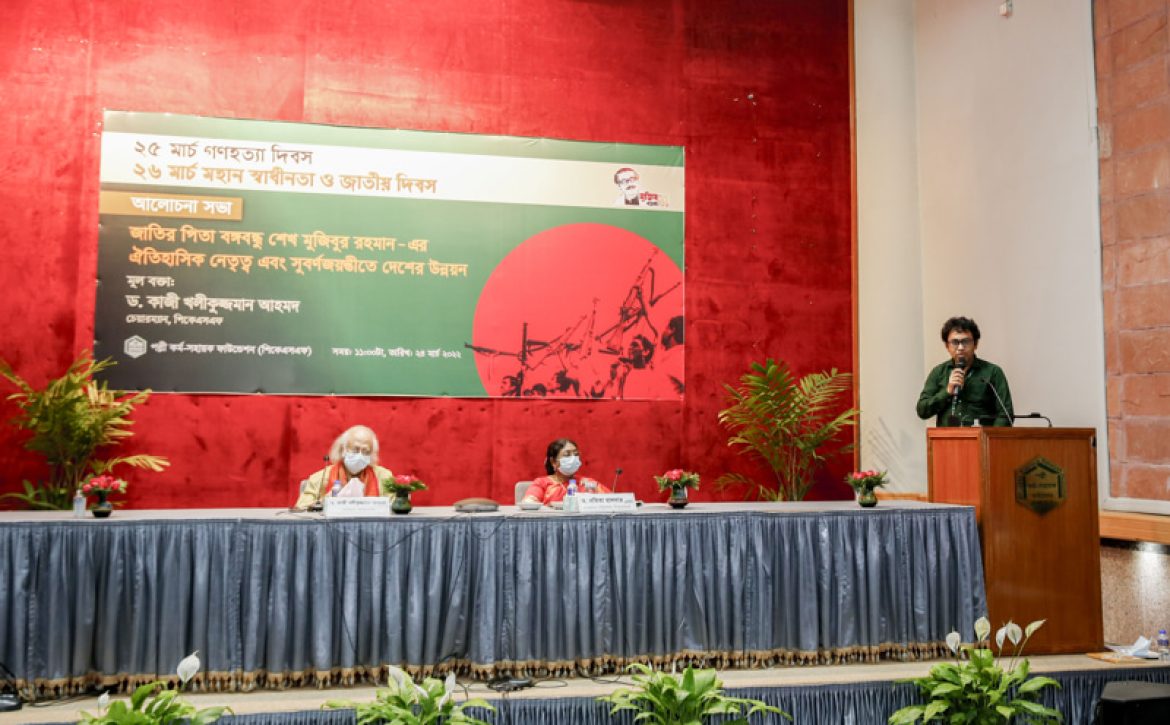 Special Discussion to Mark Genocide Day, Independence Day
PKSF arranged a special discussion on 24 March 2022 to mark two very significant days for Bangladesh – the Genocide Day which falls on 25 March, and the Independence Day, also celebrated as the National Day, on 26 March.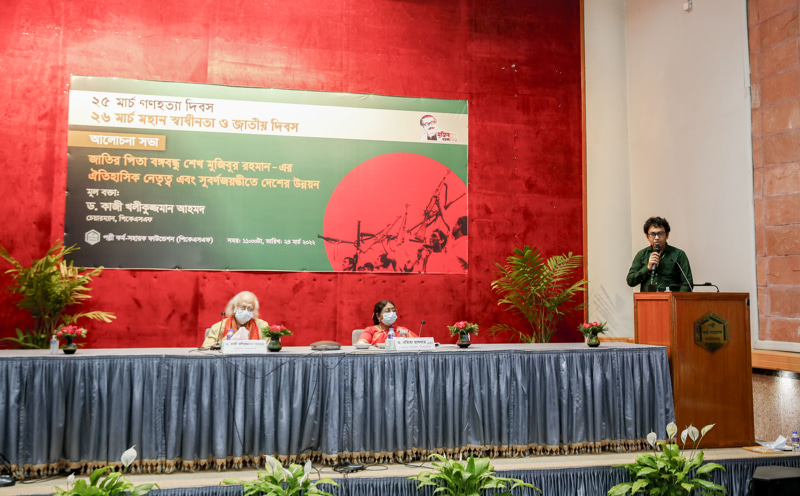 On the night of 25 March in 1971, the Pakistani military launched a crackdown down on the Bengalis who, under the leadership of Bangabandhu Sheikh Mujibur Rahman, were moving against the oppression and misrule of the then West Pakistani rulers. Thousands of Bengali men, women and children were slaughtered in the vicious military campaign infamously known as 'Operation Searchlight', forcing the Bengalis to take up arms against the Pakistanis and start a War of Liberation. The Pakistanis killed as many as three million Bengalis before surrendering on 16 December 1971. Bangladesh thus observes 25 March as the Genocide Day to commemorate the lives that perished during the nine-month-long War of Liberation. Soon after the heinous 'Operation Searchlight' began, Sheikh Mujib declared the independence of Bangladesh. Ever since, Bangladesh has been celebrating 26 March as the Independence Day.
The PKSF event paid tributes to those killed in 1971.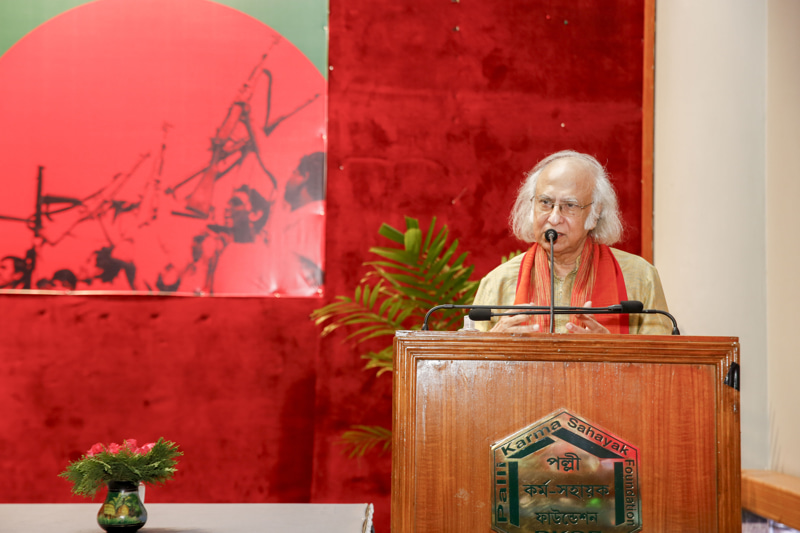 PKSF Chairman Dr Qazi Kholiquzzaman Ahmad delivered the keynote speech styled 'Reminiscence of 25 March Genocide March' and 'Historical Leadership of Father of the Nation Bangabandhu Sheikh Mujibur Rahman and Development of the Country on the Golden Jubilee of Independence'.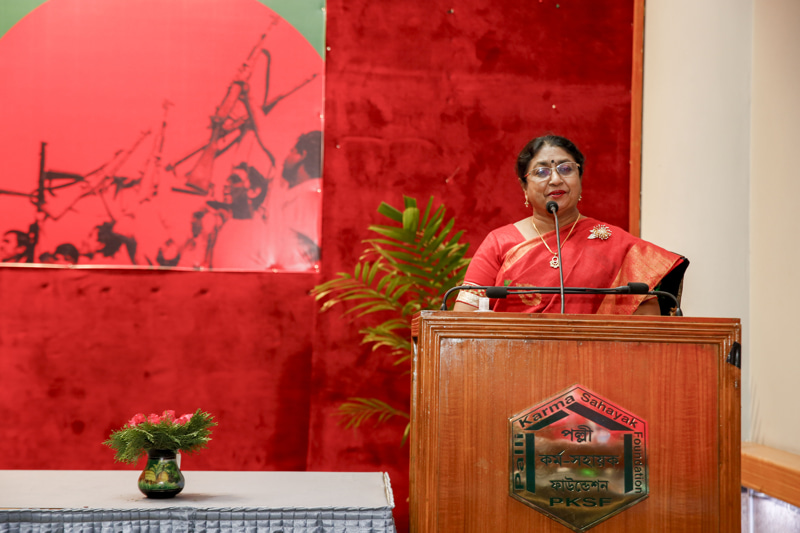 PKSF Managing Director Dr Nomita Halder ndc delivered the welcome remarks at the program where PKSF officials performed patriotic songs and poems, and read out from books on the Liberation War. Also, a video documentary on the brutal genocide of 1971 was shown during the event.
Other events to mark the Independence Day included hoisting the national flag at PKSF Bhaban which was adorned with colorful lights, offering special prayers after the Zuhr prayers, and distributing sumptuous meals at an orphanage in Agargaon of the capital.