News
LRMP: Managing Director Inspects Field-level Training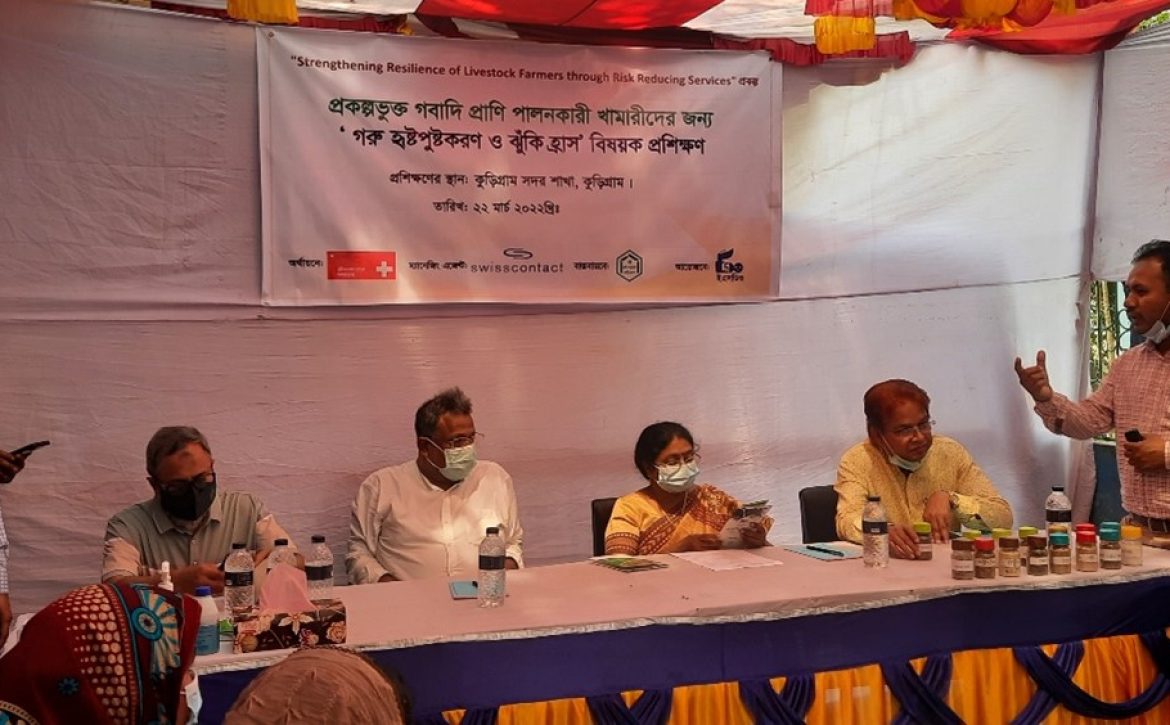 LRMP: Managing Director Inspects Field-level Training

PKSF Managing Director Dr Nomita Halder NDC recently visited a training session on 'Cattle Fattening and Risk Mitigation' for livestock farmers in the northern district of Kurigram.
The training session was organized on 22 March 2022 by ESDO, a PKSF Partner Organization (PO) implementing the Strengthening Resilience of Livestock Farmers through Risk Reducing Services project (LRMP in short), supported by Swiss Agency for Development and Cooperation (SDC).
Dr Halder was accompanied by PKSF's Additional Managing Director Dr Md Jashim Uddin and General Manager Dr Sharif Ahmed Chowdhury. ESDO's Executive Director Dr Md Shahid Uz Zaman, among other officials from PKSF and ESDO, were also present there.
The LRMP, being implemented in 39 districts through 15 POs, aims to improve capacity and knowledge of livestock farmers on good farming practices through training, vaccination camps etc to reduce morbidity and mortality risks for livestock, and to encourage farmers to invest more in livestock rearing. It also works to improve the capacity of different stakeholders on risk mitigation services for the livestock sector in the country.