News
SEP project organizes jewelry fair in Dhaka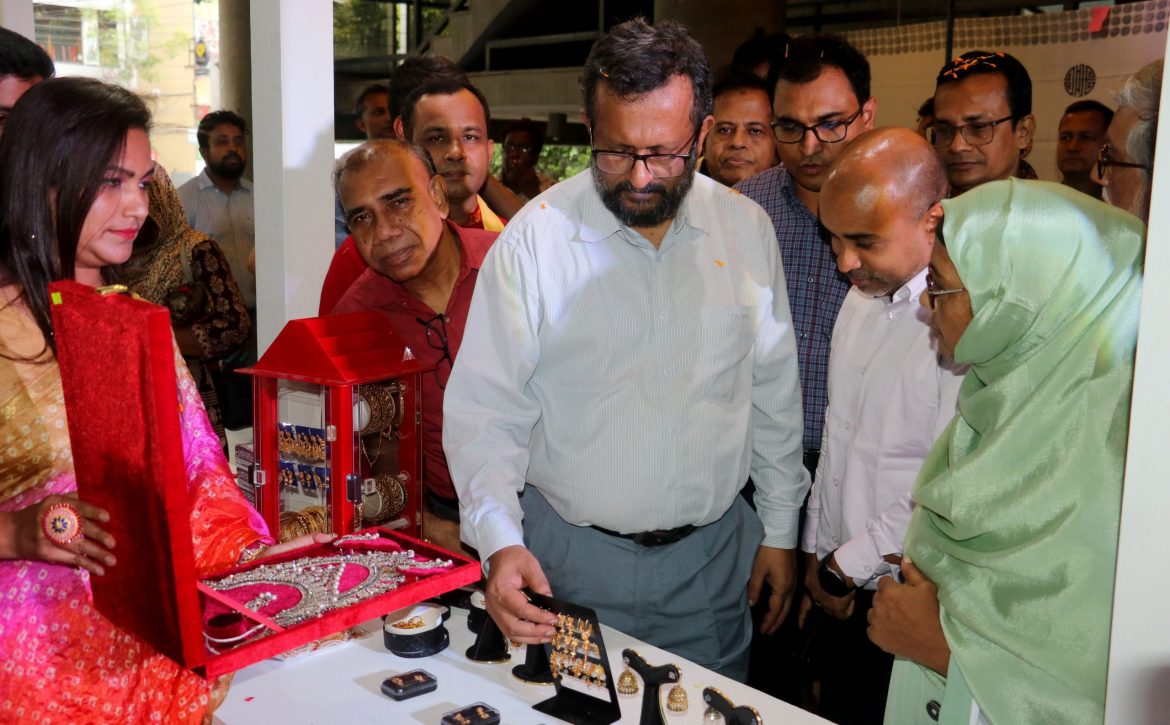 A two-day imitation jewelry fair was ended on 1 October 2023 at Mahila Samiti in Dhaka. The fair showcased a stunning array of jewelry crafted by the skilled women micro-entrepreneurs of Bhakurta, Savar. With the support from PKSF, the event was organized by the Social Upliftment Society (SUS) as part of the 'Promoting imitation jewelry business along with environmental improvement and occupational health safety' sub-project of the Sustainable Enterprise Project (SEP).
Md Fazlul Kader, the Additional Managing Director of PKSF, inaugurated the fair as the chief guest on 30 September 2023. Accompanying him was the renowned actress Jyotika Jyoti, Director of the Research and Publication Department at the Bangladesh Shilpakala Academy.
Over the course of two days, 12 stalls adorned the fairgrounds, exhibiting an exquisite collection of jewelry, each piece a testament to the craftsmanship and creativity of Bhakurta's women entrepreneurs.
Addressing the audience during the fair's opening ceremony, the chief guest emphasized the significance of empowering women entrepreneurs in society. He pledged to continue the SEP project to ensure the social sustainability of Bhakurta's jewelry entrepreneurs and to create an environment-friendly factory environment.
Hamida Begum, the Executive Director of SUS, underscored the rich tradition of jewelry making in Bhakurta, a village in Savar that has been renowned for its craftsmanship for centuries.
Bhakurta is home to approximately 2,000 entrepreneurs and 12,000 artisans engaged in imitation jewelry production.