News
A World Bank Delegation Calls on Managing Director of PKSF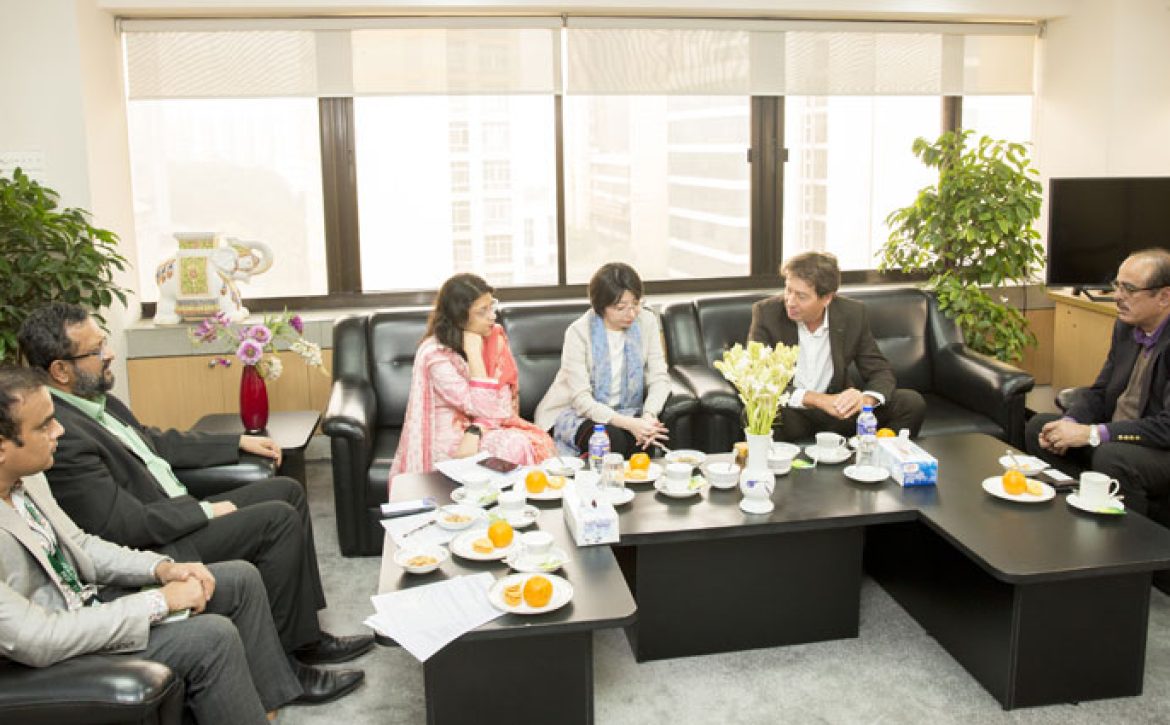 A World Bank Delegation Calls on Managing Director of PKSF:
Talks held on various aspects of Sustainable Enterprise Project (SEP)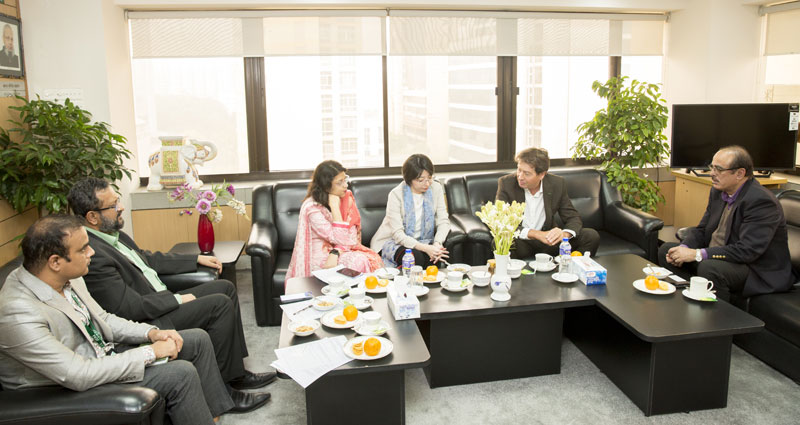 A World Bank delegation led by Mr. Christophe Crepin, Practice Manager, Environment Natural and Blue Economy, had a courtesy meeting with the Managing Director of PKSF, Mr. Mohammad Moinuddin Abdullah on 14 January, 2020 at PKSF Bhaban. Ms. Suiko Yoshijima, Task Team Leader (TTL)-SEP, the World Bank; Dr. Nadia Sharmin, Co-TTL-SEP were the other members of the delegation Mr. Md. Fazlul Kader, Deputy Managing Director-1; Mr. Md. Rawshan Habib, Deputy Project Coordinator, Sustainable Enterprise Project (SEP) PKSF also attended the meeting.
The talks ranged on various issues relating to environmental concerns including future scope of financing. Mr. Mohammad Moinuddin Abdullah, MD, PKSF noted on the prospects of huge employment generation in the microenterprise sector and how this creates an increasing demand for credit. He stressed on PKSF's need for extended technical and financial support for scaling up microenterprises' interventions to ensure the country's overall development.
Mr. Christophe thanked the Managing Director of PKSF and hailed the role PKSF is playing in achieving sustainable development through microenterprises. He commended the SEP project as a learning model for the stakeholders.