News
AMA Muhith: A name which will remain forever
AMA Muhith: A name which will remain forever
Speakers say in commemoration meeting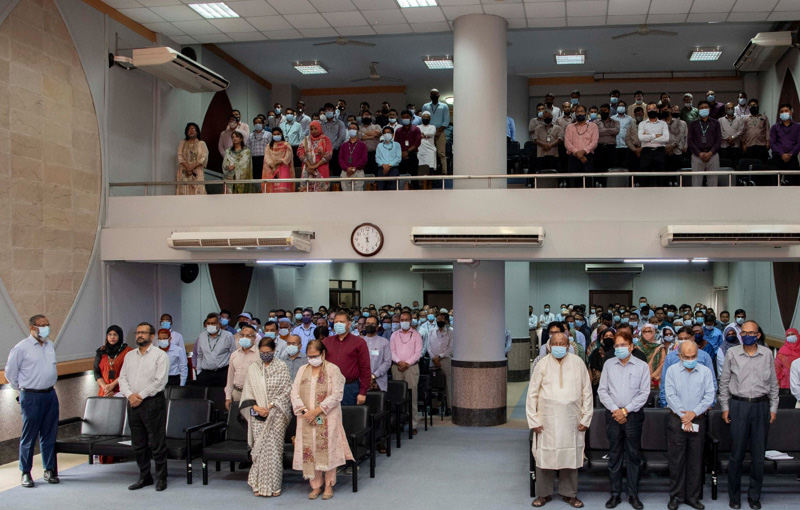 Former Finance Minister Abul Maal Abdul Muhith 's contribution to the formation of a secular, progressive and liberal democratic state was undeniable, said speakers in a commemoration meeting. In present Bangladesh, it is hard to find such a big-hearted man like Abul Maal Abdul Muhith. He was a successful man, placed the national budget a record 12 times. During his tenure as the Finance Minister, Bangladesh witnessed a significant increase in budget size, steady growth and inflation in control. He was one of the driving forces behind Bangladesh taking up mega projects.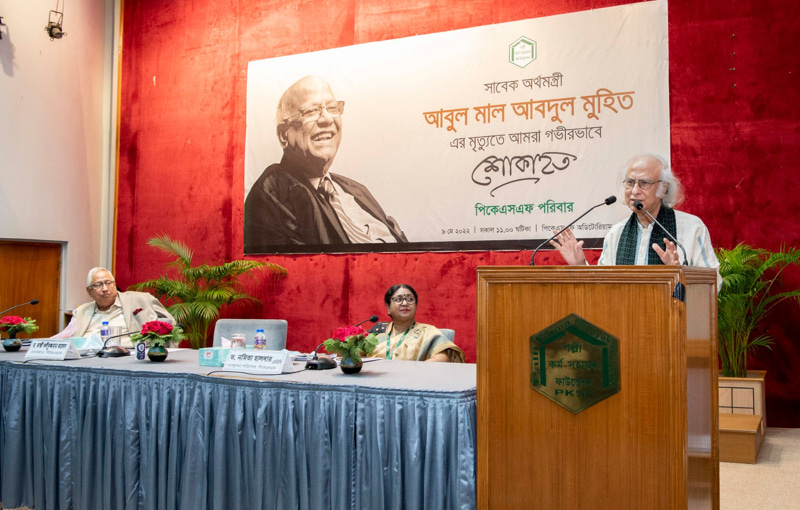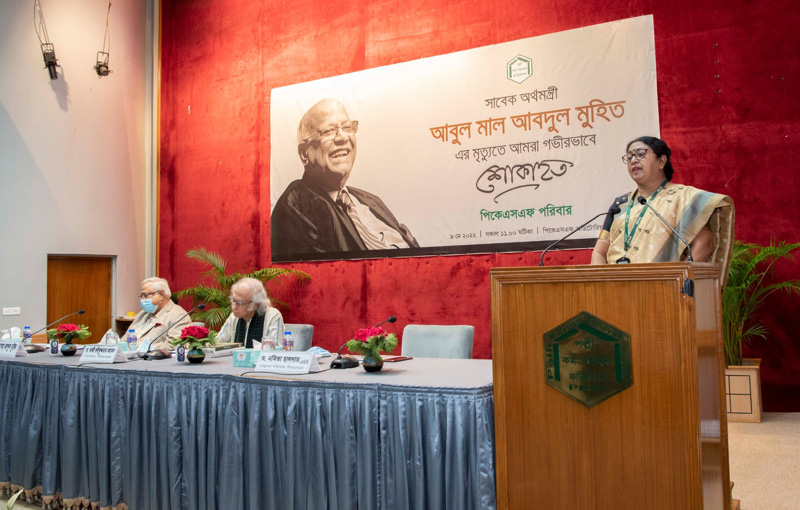 Palli Karma-Sahayak Foundtion (PKSF) organized a commemoration meeting on 9 May 2022 at PKSF Bhaban in the memory of Abul Maal Abdul Muhith who passed away on April 29, 2022. Dr Qazi Kholiquzzaman Ahmad, Chairman, PKSF preside over the meeting. Dr Nomita Halder, ndc gave introductory speech in the meeting. Abu Saleh Abdul Muiz. brother of late Abul Maal Abdul Muhith gave a memoir about his life and works.
In addition to economics, Mr Muhith has keen interest to art, culture, literature and sports. He has written 31 books on economics, history and other topics and compiled 25 local and foreign books, said the speakers in the meeting. Md Fazlul Kader and Dr Md Jashim Uddin, Additional Managing Directors of PKSF also spoke on the occasion. PKSF officials of all ranks participated in the commemoration.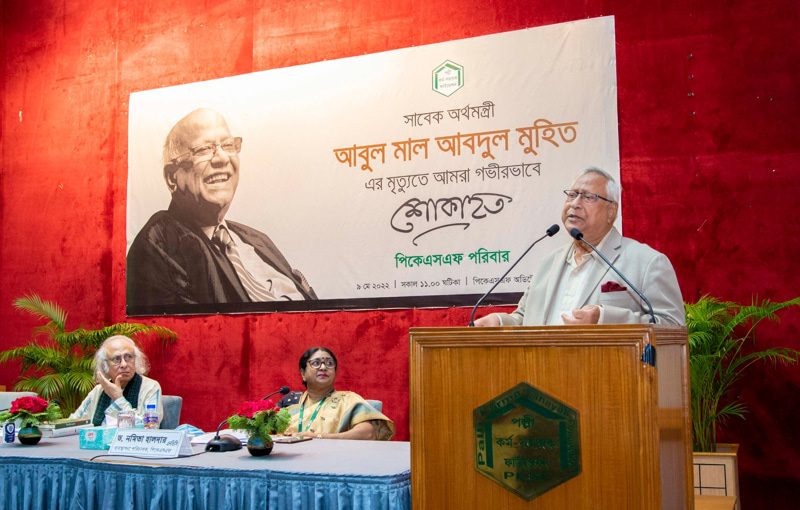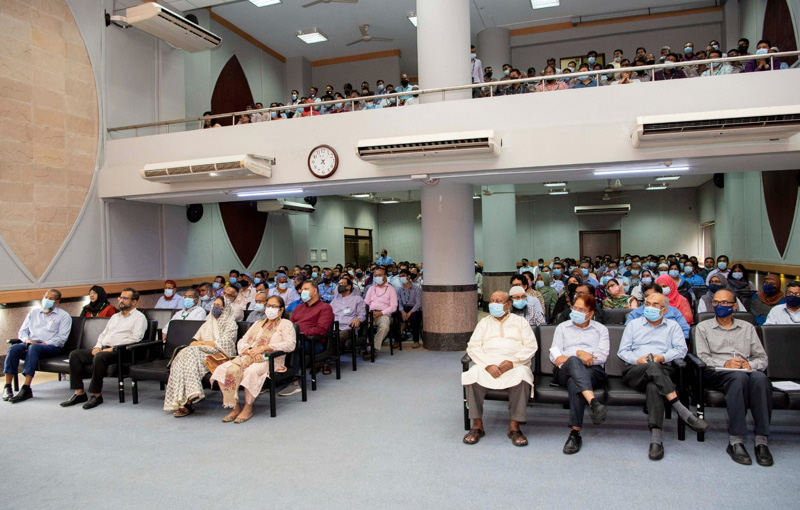 A documentary on Muhith's life and works was shown in the commemoration meeting. Born in 1934 in Sylhet, Muhith joined civil service in 1956 after a bright academic life. He held important positions in the public service and was the first diplomat of the Pakistan embassy in Washington who transferred his allegiance to Bangladesh during the Liberation War. He also played a vital role in drumming up global support for Bangladesh. In 2016, he was conferred with Swadhinata Puroskar, the highest civilian award, for his contribution to the Liberation War.