News
BD Rural WASH for HCD project Program on SDG-6 and Project Implementation Strategy
BD Rural WASH for HCD project
Program on SDG-6 and Project Implementation Strategy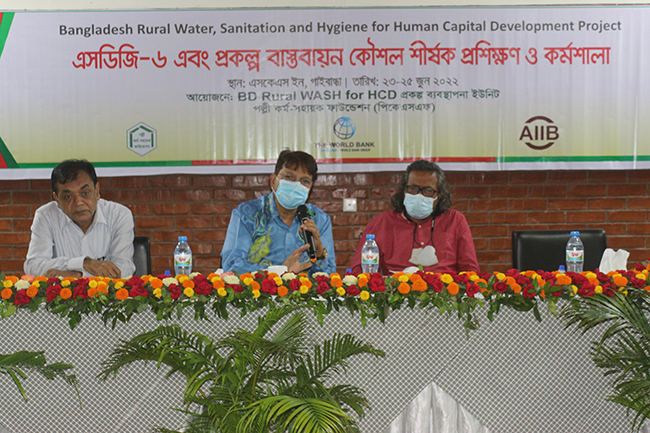 PKSF arranged a workshop and training program on SDG-6 and Project Implementation Strategy under the Bangladesh Rural Water Sanitation and Hygiene for Human Capital Development Project from 23-25 June 2022 at SKS Inn, Gaibandha. The key objective of the event was to ensure successful implementation of the project to help the country achieve SDG-6 (Clean Water and Sanitation). A total of 71 PKSF officials participated in the program.
Dr Md Jashim Uddin, Additional Managing Director of PKSF, inaugurated the opening session of the event. Md Abdul Matin, Project Coordinator and General Manager of PKSF made a presentation on 'Collaboration between PMU and PKSF Program Panels' in the second session. In the presentation, he highlighted the implementation strategy of the BD Rural WASH for HCD project.
During these sessions, the participants discussed different aspects of the project, including the background, consequences, implementation strategy, and challenges. Rasel Kabir Liton, Executive Director of SKS Foundation was also present at the event.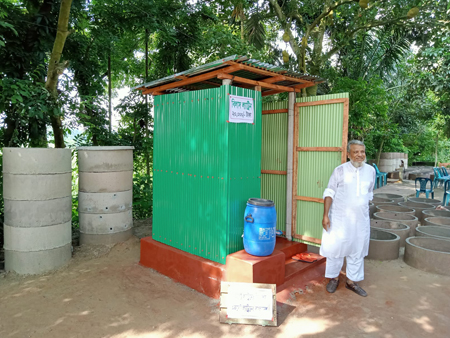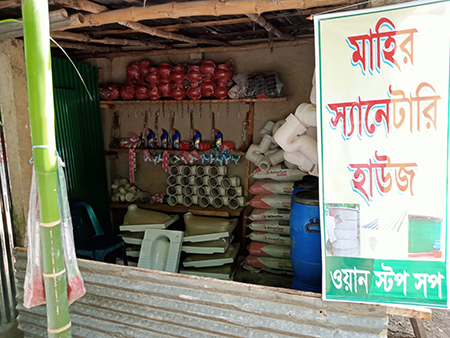 On 25 June 2022, field visits were arranged for the PKSF officials in eight groups led by eight panel leaders. They visited the field-level activities of the project being implemented by SKS Foundation, JAKAS Foundation, Eco-Social Development Organization (ESDO) and Joypurhat Rural Development Movement (JRDM). The field visit was followed by an interactive session.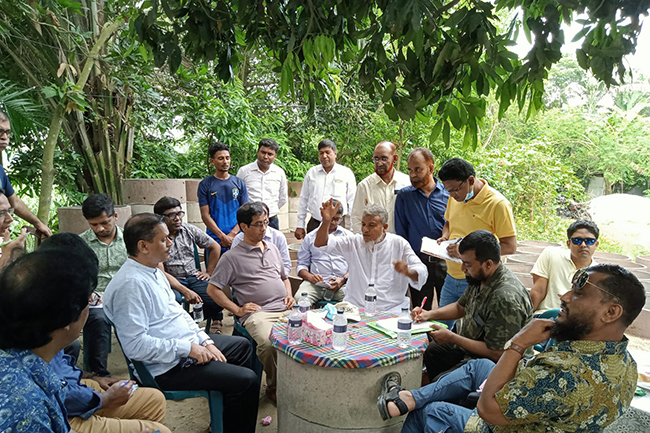 Md Abdul Matin, GM of PKSF, facilitated the closing session of the event and thanked the participants for making this program successful.