News
Professor Dr M Khairul Hossain takes charge as PKSF Chairman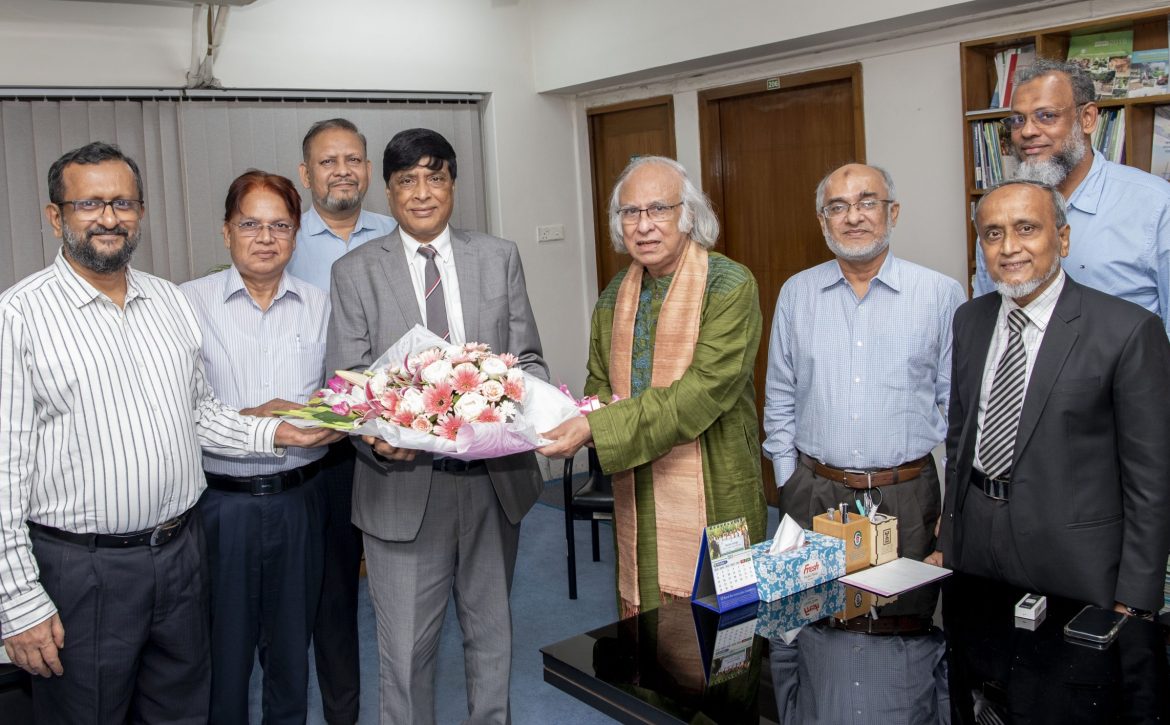 Professor Dr M Khairul Hossain has taken the office of the Chairman of PKSF. Upon his arrival at PKSF Bhaban in the morning of 14 September 2023, outgoing Chairman Dr Qazi Kholiquzzaman Ahmad welcomed him with flowers. Senior officials of PKSF were present there.
After taking charge, he paid tribute by placing wreaths at the portrait of the Father of the Nation Bangabandhu Sheikh Mujibur Rahman at Dhaka's Dhanmondi-32. At that time, as a sign of respect to the Father of the Nation, he stood there in silence for a while.   
Earlier, the Government of Bangladesh on 12 September 2023 appointed Professor Dr M Khairul Hossain as the new Chairman of PKSF for the next three years. He succeeds Dr Qazi Kholiquzzaman Ahmad who took the office on 15 November 2009.
Before this, Dr Hossain served as a Professor of the Finance Department, University of Dhaka. He also served as the Chairman of Bangladesh Securities and Exchange Commission (BSEC) and the Investment Corporation of Bangladesh (ICB).