News
Environment-friendly pottery center launched under SEP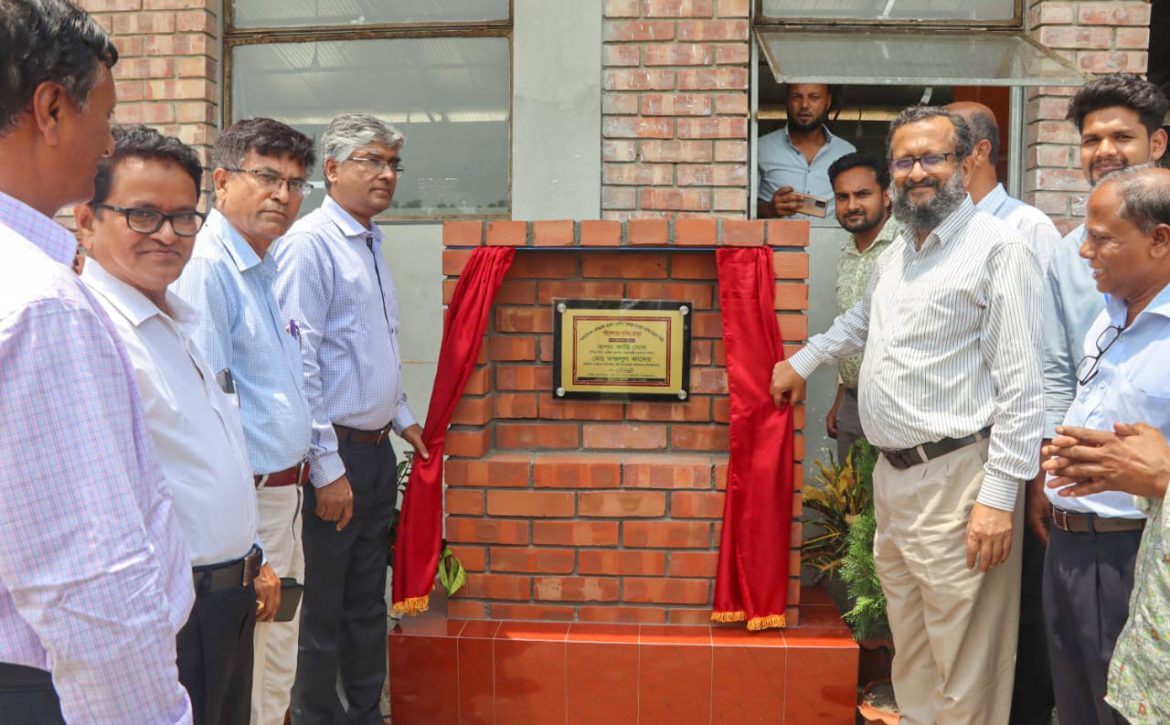 An environment-friendly pottery center has been set up at Tala upazila of Satkhira district under the Sustainable Enterprise Project (SEP). Senior Secretary Tapan Kanti Ghosh of the Ministry of Commerce and PKSF's Additional Managing Director Md Fazlul Kader inaugurated the center on 26 May 2023.
The eco-friendly pottery center, established as part of the SEP Common Service, offers necessary services, including skill development training, introducing new designs, to the potters and other micro-entrepreneurs so that they can have the access to modern technology, technical support, and assistance in acquiring molds to create high-quality and advanced products. Additionally, entrepreneurs are supported in showcasing and marketing their pottery creations through the Pottery Center.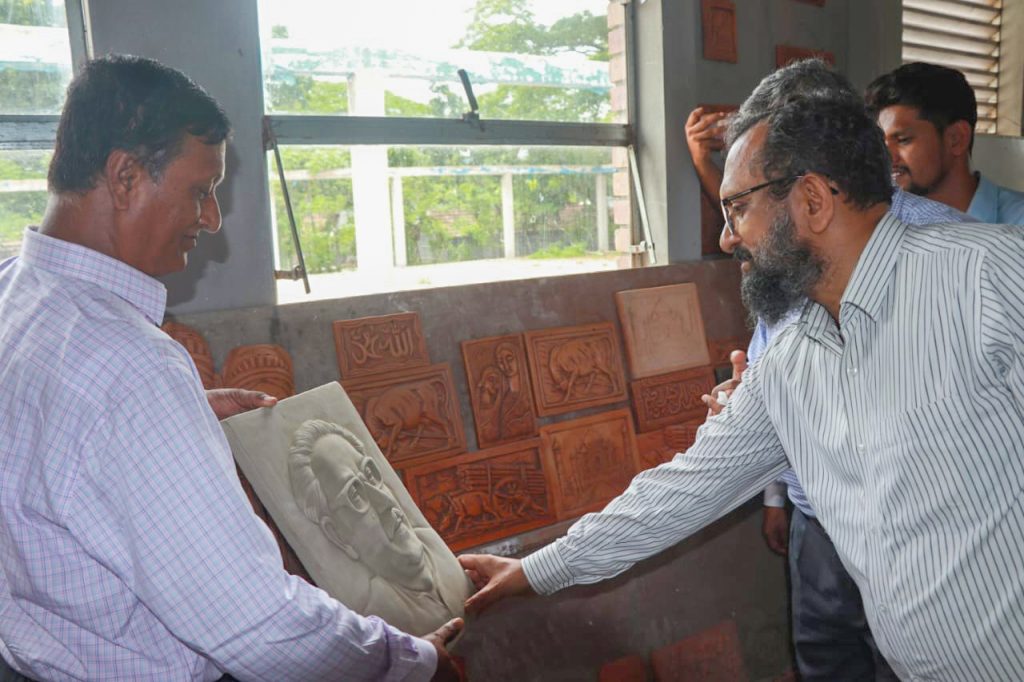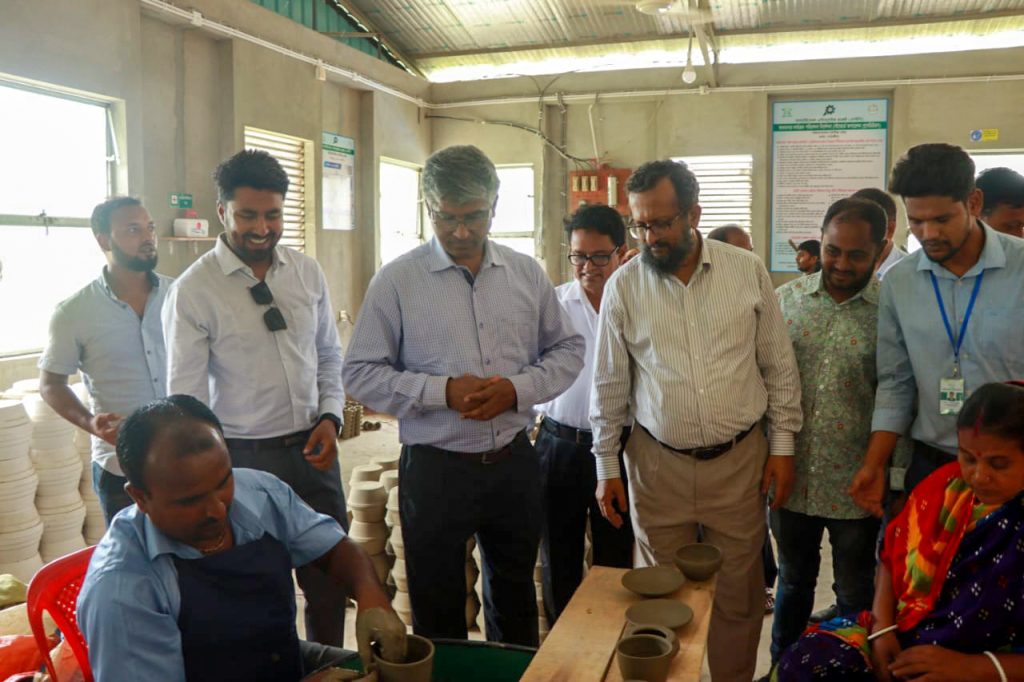 The guests also visited the activities of the dairy sub-project of SEP after the inauguration. Tala Upazila Parishad Chairman Sanat Kumar Ghosh, Executive Director of Unnayan Prochesta Sheikh Yakub Ali, Executive Director of Satkhira Unnayan Sangstha (SUS) Sheikh Iman Ali, and other dignitaries were also present during the visit.
During the visit, Tapan Kanti Ghosh said, "The use of modern and innovative technologies in the development of traditional pottery has increased productivity and their income. All these initiatives of the project are really commendable."
Md Fazlul Kader said, "Vermicompost, as an alternative to chemical fertilizers, is playing an important role in ecological farming and its demand is increasing day by day."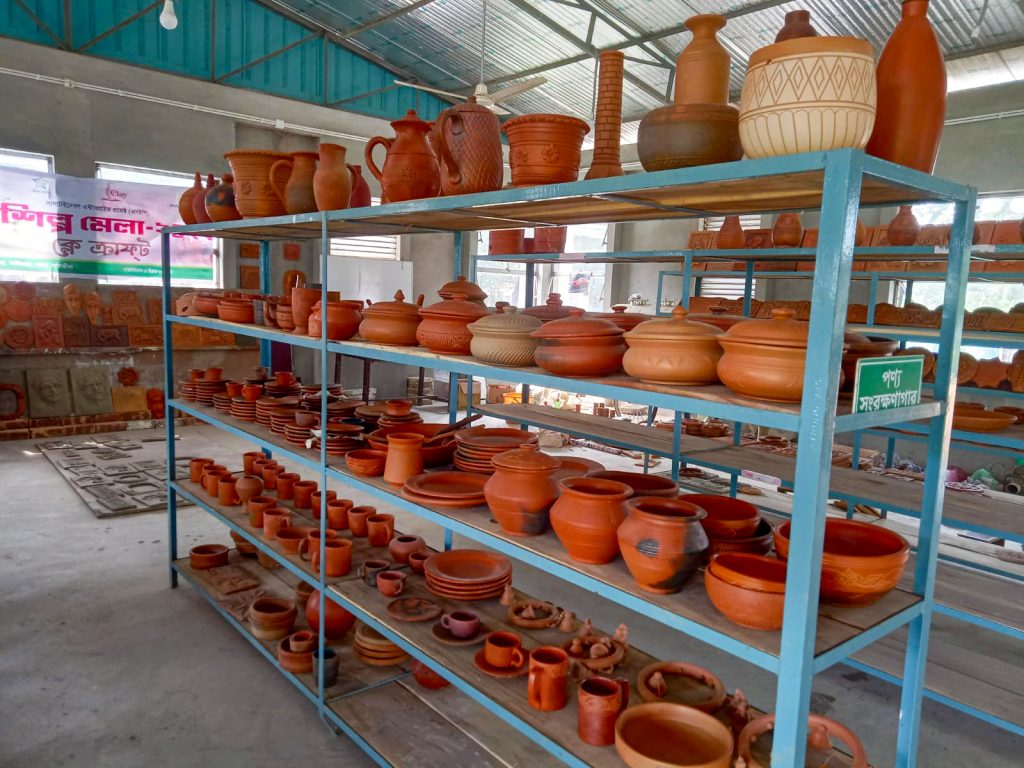 Unnayan Prochesta is working with 1,000 dairy farmers and 400 potters under the two sub-projects of SEP to help them adopt environment-friendly technologies and practices at their businesses. 
The Sustainable Enterprise Project is working in 37 districts of Bangladesh to support over 60,000 microenterprises to foster environmentally sustainable practices and green growth in the sector.