News
Environmental Conservation, Business Growth should Go Hand in Hand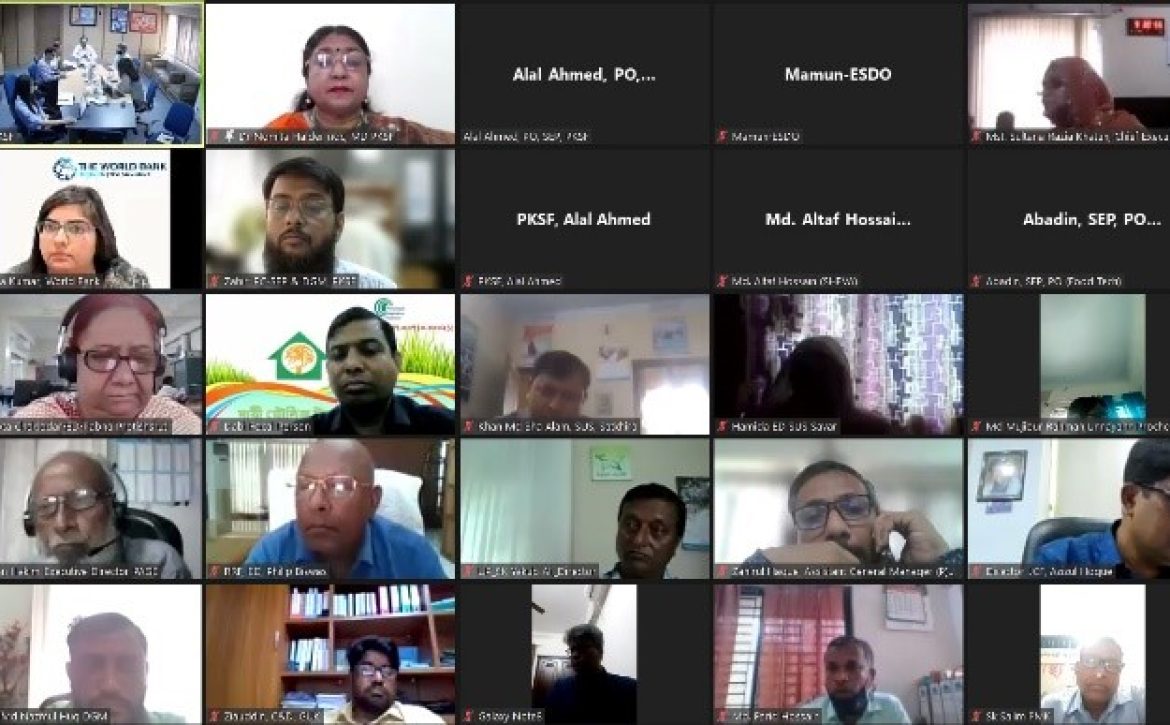 Environmental Conservation, Business Growth should Go Hand in Hand
Says PKSF Managing Director, opens 5-day knowledge sharing workshop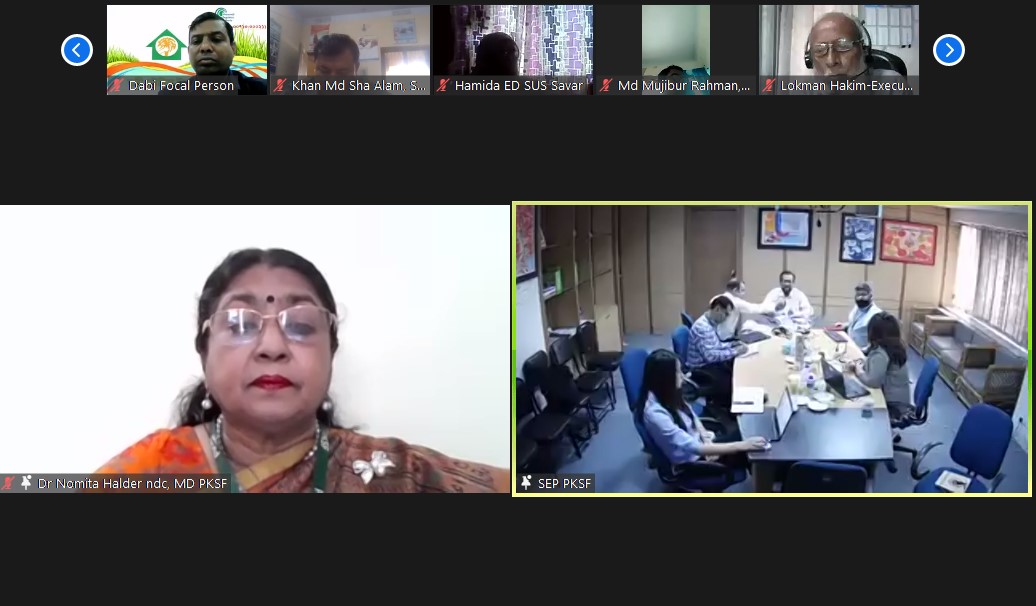 A virtual knowledge-sharing workshop, titled 'Adoption of Environmentally Sustainable Practices and Environmental Certifications by MEs', began on 28 March 2022. Dr Nomita Halder NDC, Managing Director of PKSF, inaugurated the event while PKSF's Additional Managing Director Md Fazlul Kader and the World Bank's Senior Environment Specialist Eun Joo Allison Yi made the opening remarks.
In her speech, Dr Halder said that environmental concerns had previously been the "missing piece" in the prevalent development interventions until they were incorporated in the Sustainable Enterprise Project (SEP) of PKSF. "Growth is essential for eradicating poverty and it is time we realized the importance of ensuring environmental conservation and business growth at the same time," she commented.
Mentioning that Bangladesh is the most densely populated country not only in terms of human population but also in terms of livestock, Md Fazlul Kader explained the context and significance of SEP. "The low-level technology trap is a key obstacle to sustainable development of microenterprises (MEs)", he said, adding that SEP was working to create an environment conducive to the micro-entrepreneurs and it was applying the Nudge theory to inspire them to adopt environmentally sustainable practices in their ventures.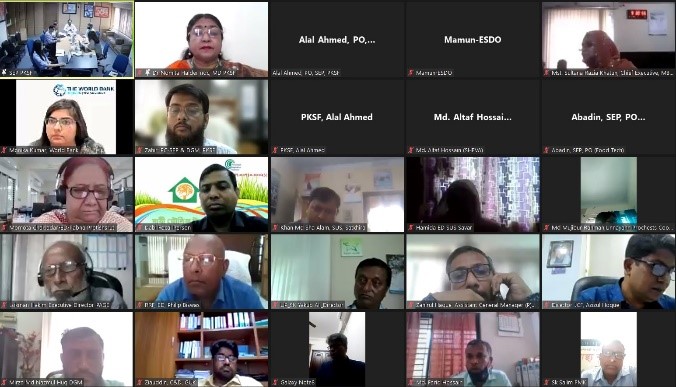 Four presentations were made by different experts, specialists, professionals from home and abroad on the opening day.
More than 150 participants including senior officials of PKSF and SEP Project Management Unit, Executive Directors and focal persons of SPE-implementing Partner Organizations, and officials of The World Bank attended the sessions on Day-1 of the workshop that will continue till 05 April 2022.