News
EU Ambassador praises PKSF projects in alleviating poverty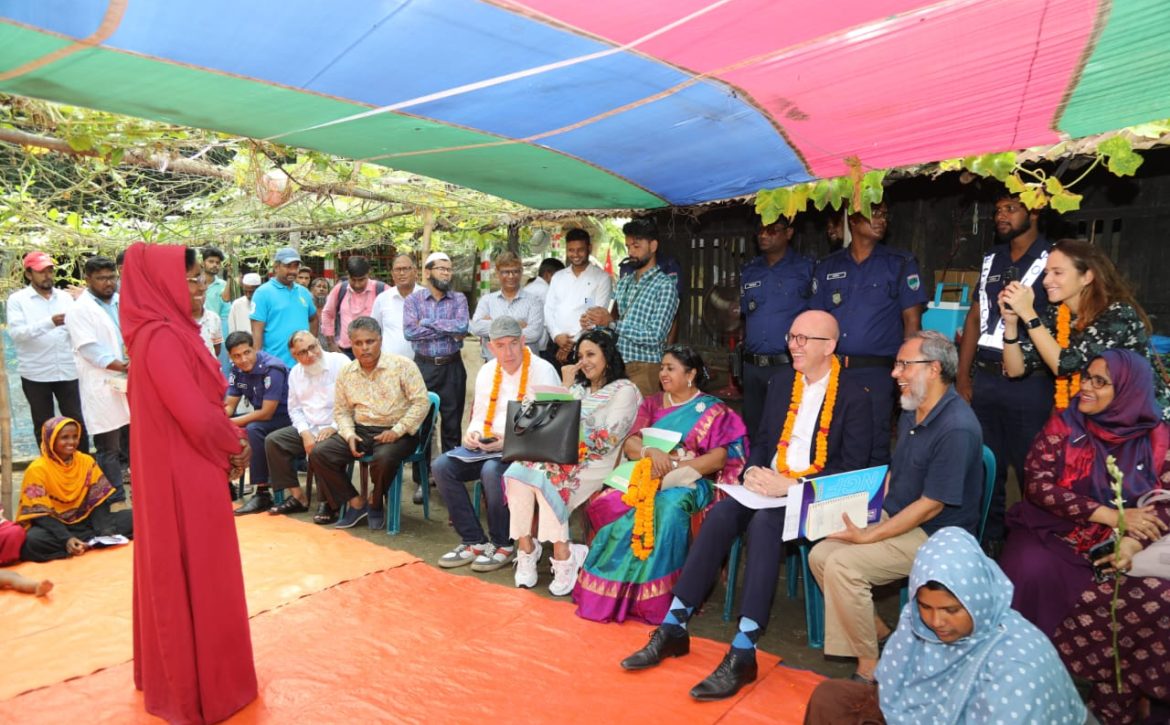 Charles Stuart Whiteley, Ambassador and Head of the European Union Delegation to Bangladesh, has praised the field-level interventions of Palli Karma-Sahayak Foundation (PKSF).
"We see life has been transformed through quite small-scale grants and loans. People are rearing fish, vegetables, poultries and livestock in rural areas, which help them graduate from poverty," he commented while visiting Satkhira district to witness PKSF activities there on 18 October 2023.
PKSF Managing Director Dr Nomita Halder ndc, Edwin Peter Jozef Koekkoek, First Counsellor of European Union, Sara Luisa Fonseca Silva, Attaché of the EU Delegation to Bangladesh accompanied the EU Ambassador. The EU delegation appreciated the progress made under the Pathways to Prosperity for Extremely Poor People – European Union (PPEPP-EU) project.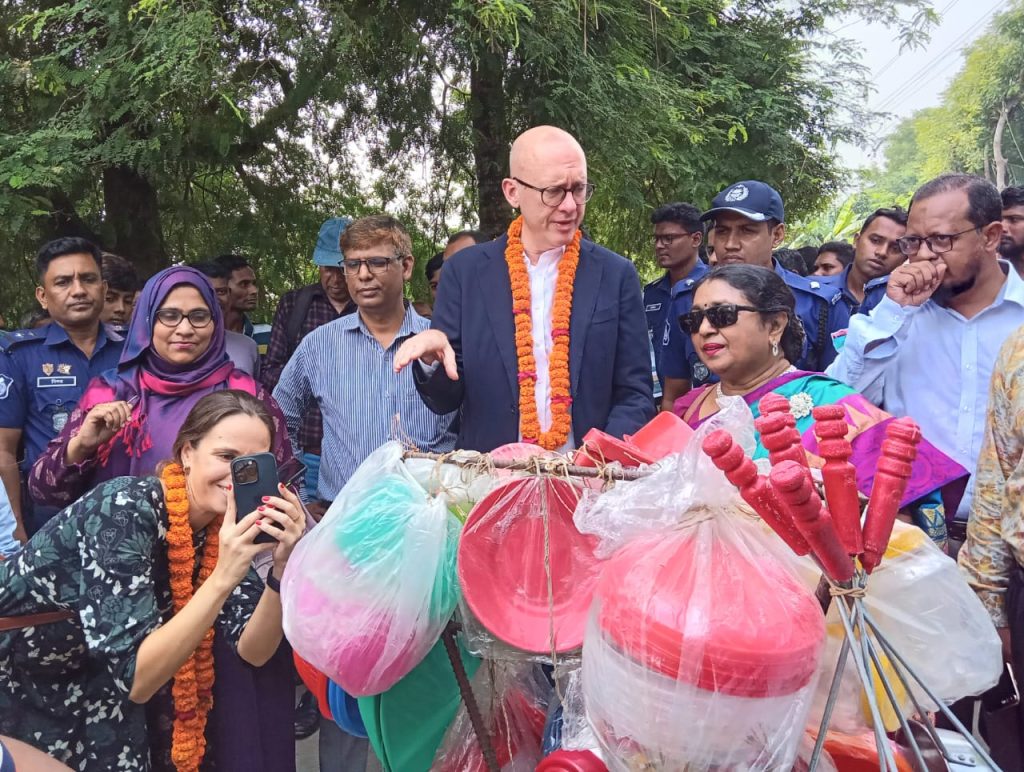 During the visit, members of Prosperity Village Committees (PVC) shared how the project's interventions are positively changing their lives and livelihoods and how they are overcoming the challenges on the pathway to prosperity. Members of various forums and clubs formed under the PPEPP-EU project spoke of their awareness about various social and familial norms impeding their economic growth.
They visited various project-supported income-generating activities such as poultry and goat rearing, small businesses, fish farming, tailoring, and bamboo craft making.
The PPEPP-EU project covers some 215,000 extremely poor households in 145 Unions of 12 districts and provides support around resilient livelihoods, inclusive finance, nutrition and primary healthcare, women empowerment leading to gender equality, disability inclusion, disaster & climate-resilience and community mobilization.