News
G-9 banana farmers gain more profit with less investment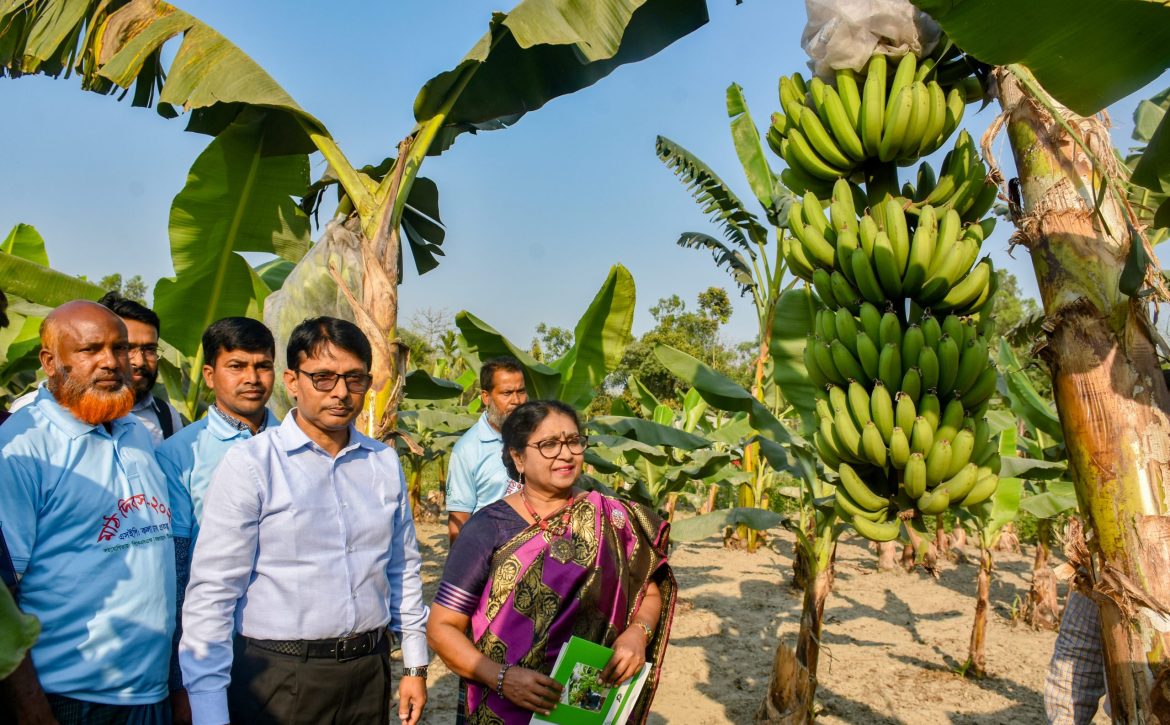 'Other farmers around the cluster will be encouraged to see how SEP-supported G-9 banana farmers gained more profit with less investment', said the Managing Director of PKSF Dr Nomita Halder ndc. She also acknowledged that TMSS is supporting the farmers of Bogura to cultivate the climate-smart variety of bananas in an environment-friendly and safe manner. PKSF MD made those comments while speaking at a 'Farmers' Field Day' organized under the 'Promotion of Ecologically-cultivated Safe Banana' sub-project of the Sustainable Enterprise Project (SEP) on 13 March 2023.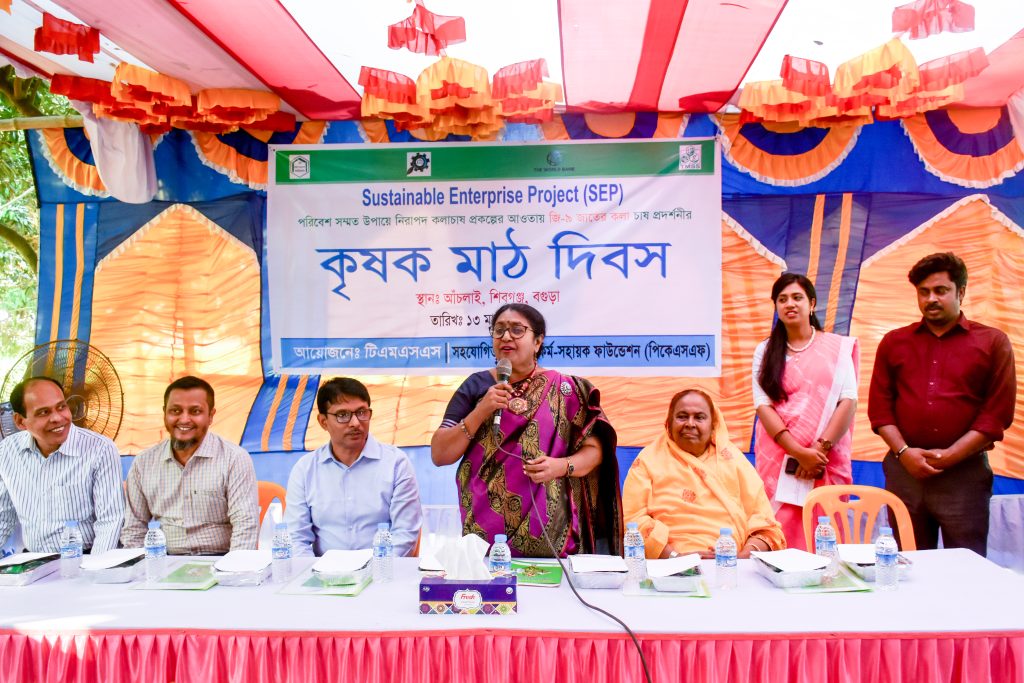 Dr Halder also visited the banana orchard of the SEP-supported micro-entrepreneurs of Bogura district. She was accompanied by the Executive Director of TMSS Dr Hosne Ara Begum, agricultural scientist Dr Azizul Hoque, and other officers from both PKSF and TMSS during the visit.
G-9 is a high-yielding variety of banana introduced for the first time in Bogura under the SEP. The farmers are gaining much profit from cultivating this variety.
Over 1,700 farmers are brought under the sub-project and introduced to this climate-smart and high-yielding variety. They have been trained on Good Agricultural Practice (GAP) and Good Manufacturing Practice (GMP) too. Other than the banana farmers, a number of vermicompost producers and banana fiber producers have been developed under the project. To strengthen the marketing of the banana variety, six banana sales centers have also been established with support from the SEP.