News
IFAD Implementation Support Mission evaluated RMTP as satisfactory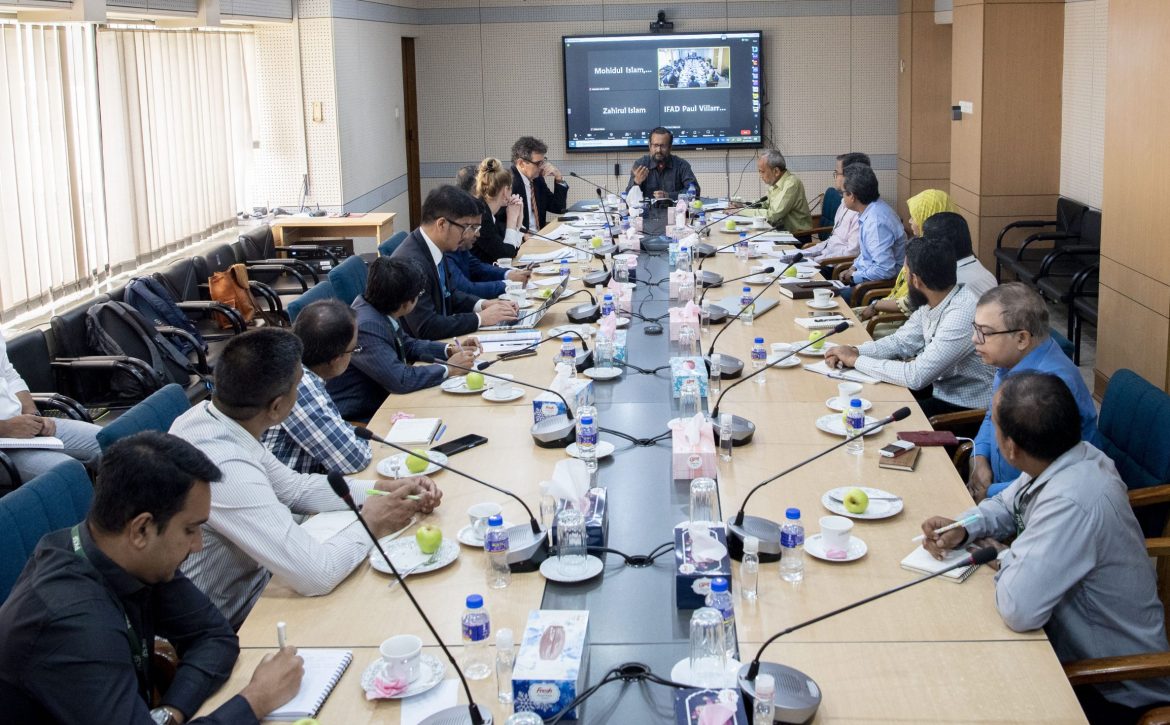 An Implementation Support Mission (ISM) of IFAD expressed its satisfaction over the progress of the Rural Microenterprise Transformation Project (RMTP). The ISM was conducted from 7 May to 18 May 2023.
The kick-off meeting of the mission was held on 8 May 2023, chaired by Dr Akand Md Rafiqul Islam, Senior General Manager of PKSF and Project Coordinator of the RMTP project. During the meeting, the PMU of the RMTP gave a detailed presentation on the project. Additionally, the ISM team visited various value chain and microenterprise activities in Barishal and Patuakhali districts from 9 to 11 May 2023. They thoroughly reviewed the progress of different value chain interventions and assessed cross-cutting activities including gender, environmental sustainability, nutrition, and the overall sustainability of the value chain interventions under the project.
The ISM team expressed satisfaction over the field interventions and the utilization of various technologies in the value chain interventions. The team also provided the necessary recommendations.
The wrap-up meeting of the mission was held on 18 May 2023 at PKSF Bhaban, chaired by Md Fazlul Kader, Additional Managing Director of PKSF. PKSF's Senior GM and PC of RMTP Dr Akand Md Rafiqul Islam and IFAD's Country Director for Bangladesh Dr Arnoud Hameleers, and other officials from IFAD and RMTP also attended the meeting.
Mission Leader Dewan A H Alamgir shared the findings and recommendations of the mission. He highly lauded the successful interventions of the project including semi-intensive fish culture, the use of IoT in fish farming, black soldier fly for alternative fish feed, vermicompost production, and the development of different processed products in the dairy, meat, and fish sectors. Moreover, the mission emphasized the importance of proper documentation of the project's successes and the timely implementation of all cross-cutting issues.
Md Fazlul Kader, AMD of PKSF congratulated the PMU for the overall achievements of the RMTP project and emphasized the documentation of the best practices of the project.