News
Training on Accounting Management, Procurement held under SEIP project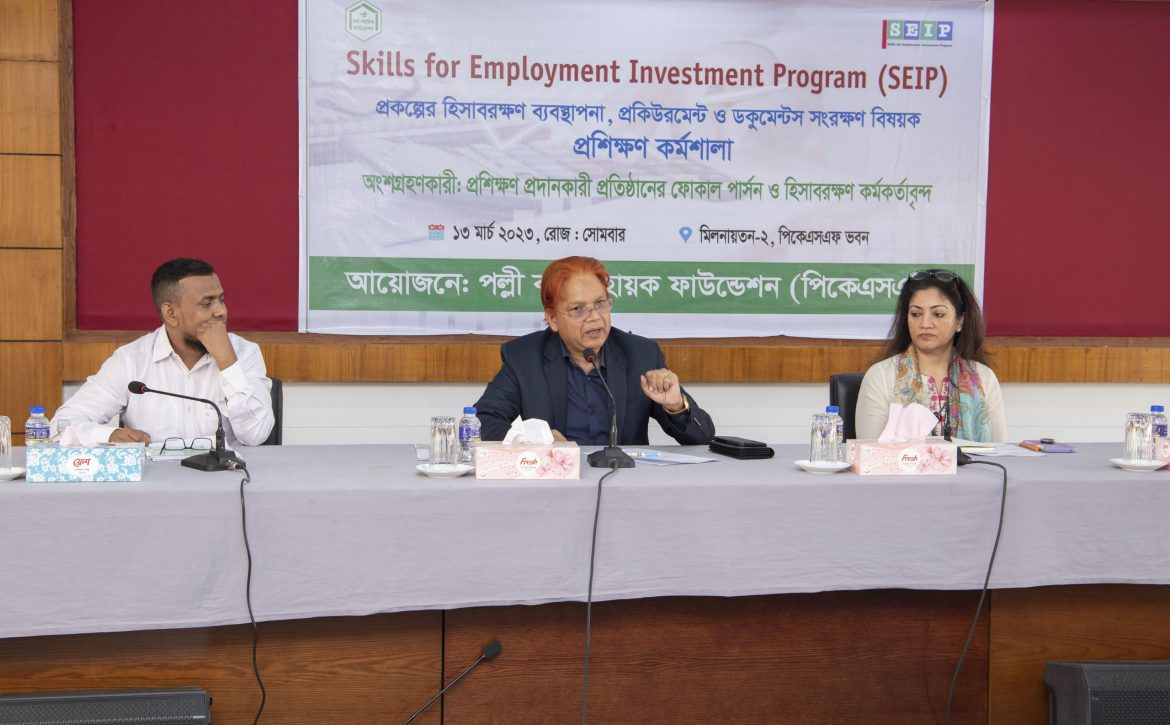 A training session on Accounting Management, Procurement and Documentation was held at PKSF Auditorium-2 on 13 March 2023 under the 'Skills for Employment Investment Program (SEIP)' project. Focal persons and accounting officers of 42 SEIP-implementing Partner Organizations (POs) of PKSF attended the session.
Dr Md Jashim Uddin, Additional Managing Director, PKSF inaugurated the training. He highlighted the objectives of the training and emphasized on the need for sharing the experience of all the POs that have been involved in the SEIP project since its inception. Kazi Farzana Sharmin, Deputy Chief Coordinator of the project discussed the necessity of this training.
Accounts team of the SEIP project made a presentation in light of the observations and actions received during an inspection of the project activities. Md Sarwar Morshed, Manager (Administration), PKSF made another presentation on Procurement.