News
World Bank's regional director lauds SEP initiatives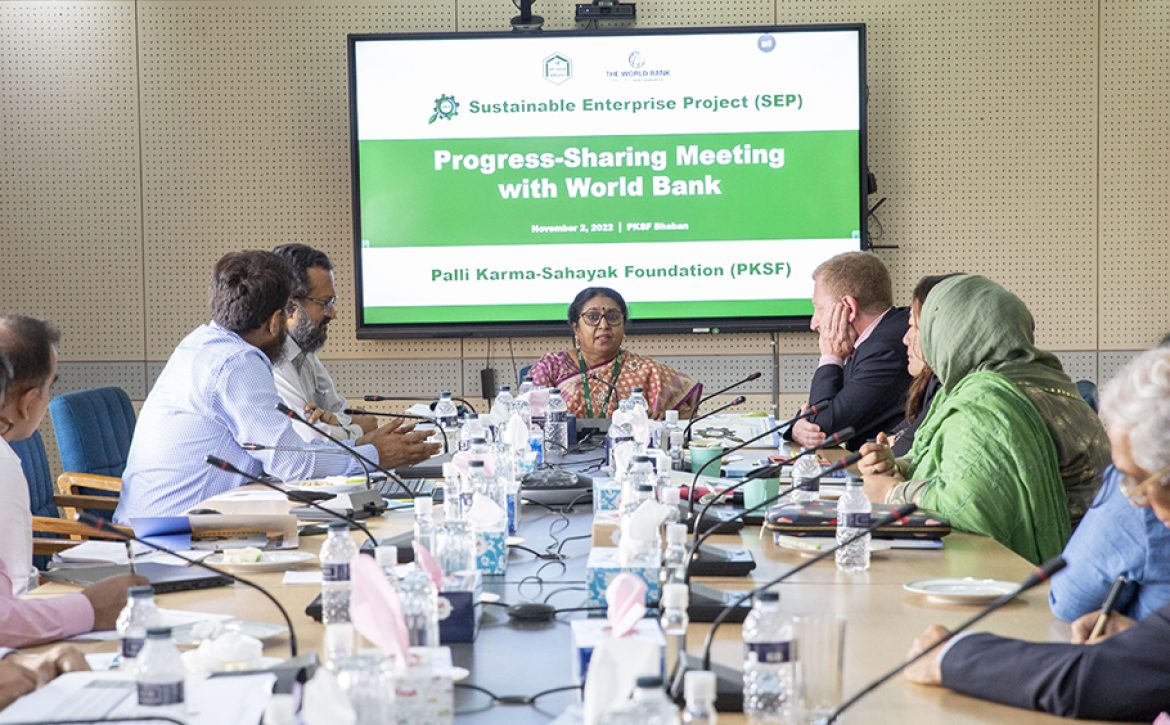 During a progress-sharing meeting with the Regional Director (South Asia Sustainable Development) of the World Bank on 2 November 2022, its Regional Director John Roome said he found the waste management and climate-resilient initiatives of SEP very helpful for the microenterprises. He said it is possible to encourage small businesses through the business models of revenue-generating and non-revenue-generating common services provided under the project. He also discussed the possibilities of the proposed SMART project to bring better solutions to ensure green growth in the microenterprise (ME) sector in Bangladesh.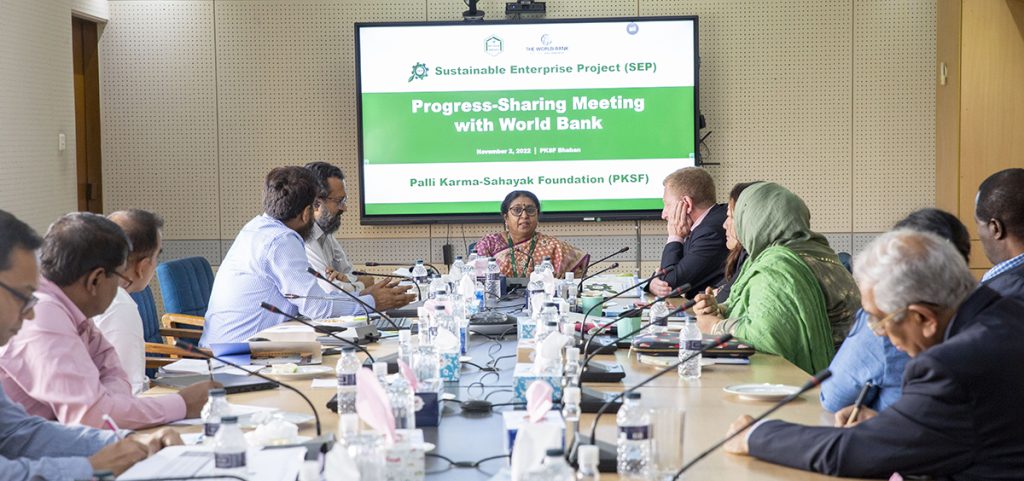 The meeting was held at PKSF Bhaban to discuss the progress of the Sustainable Enterprise Project (SEP) and the proposed SMART (Sustainable Microenterprise and Resilient Transformation) project. Dr Nomita Halder ndc, Managing Director of PKSF; Md Fazlul Kader, Additional Managing Director of PKSF; Zahir Uddin Ahmed, Deputy General Manager of PKSF and Project Coordinator of SEP; John Roome, Regional Director, South Asia Sustainable Development (SD) of the World Bank; Eun Joo Allison Yi, Senior Environment Specialist of the World Bank and Task Team Leader of SEP took part in the meeting along with other officials of both the organizations.
PKSF Managing Director Dr Nomita Halder ndc said during her tour to several districts last month, she visited a number of SEP-supported microenterprises.   
'I saw how SEP-supported microenterprises are recycling waste and turning them into resources', said Dr Halder. She also said, 'I found that even marginal farmers are aware of environmental manners, thanks to SEP interventions. The micro-entrepreneurs look up to the environment-related consultations from the project and they wish it to be continued.'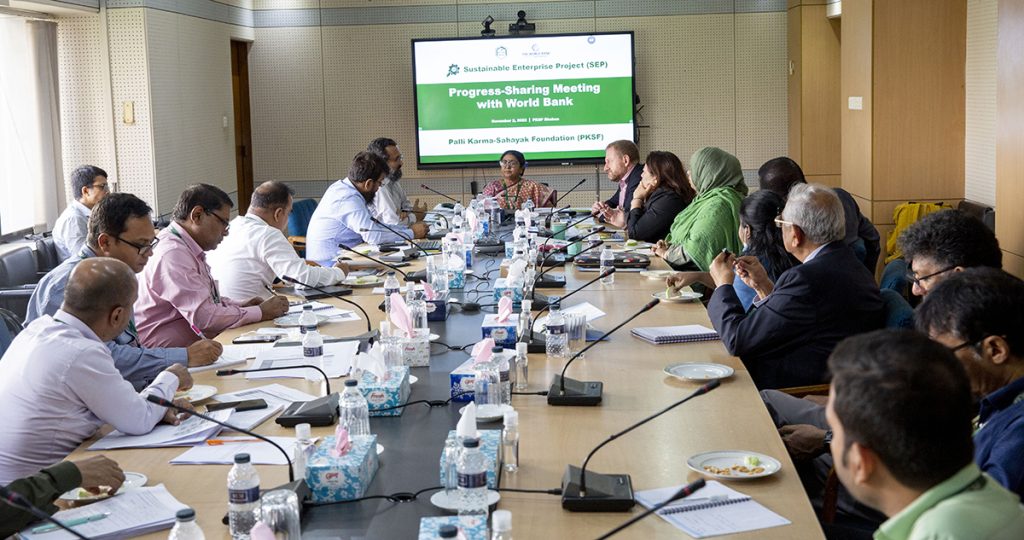 In his opening speech, Md Fazlul Kader gave an introduction of PKSF and explained the context of undertaking the Sustainable Enterprise Project. He said that Bangladesh is the most densely populated country where agricultural, livestock and other economic activities are also the densest in the world. He also noted that to achieve the goal of sustainable business efficiency, environmental interventions cannot be isolated from financing.
Zahir Uddin Ahmed made presentations on the progress of SEP and proposed SMART project in the meeting. The presentations outlined the overall achievement of SEP and how it is helping the microenterprises at the grassroots to mainstream 'environment' into the sector.