News
PKSF Managing Director Visits Field-level Activities in Joypurhat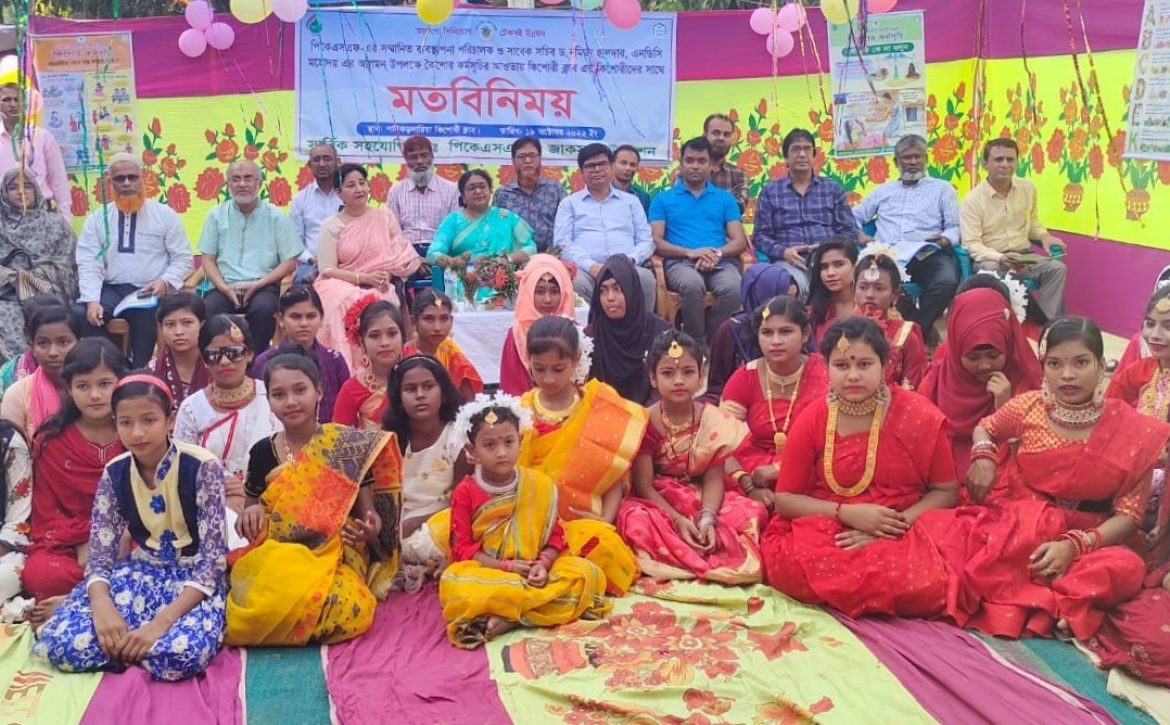 On 19 October 2022, PKSF Managing Director Dr Nomita Halder ndc visited field-level activities of three Partner Organizations – JAKAS Foundation, Joypurhat Rural Development Movement (JRDM) and Ahead Social Organisation (ASO) – in Joypurhat.
During the trip, she visited an adolescent girls' club and different activities of Integrated Agriculture Unit of PKSF, including ornamental fish culture, livestock product sales centre and agro product sales centre set up by JAKAS Foundation.
Dr Halder also visited different activities of Sustainable Enterprise Project (SEP) being implemented by JRDM. These include black soldier fly production and parent stock farm of native chicken.
In the afternoon, she visited different activities of Integrated Agriculture Unit being implemented by ASO. There, she visited a summer water melon farm, a dragon fruit orchard and a Pekin duck farm. PKSF MD also inaugurated a health camp under the ENRICH program.