News
PKSF, GIFS held meeting on food and nutrition security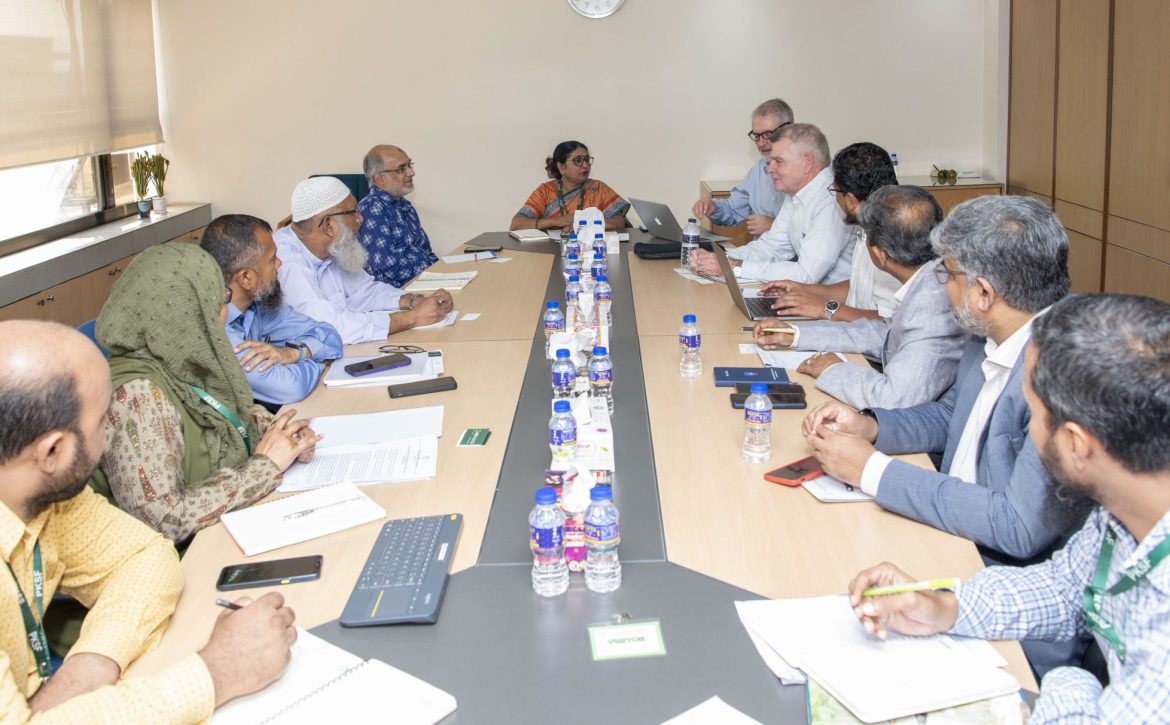 A meeting was held between Palli Karma-Sahayak Foundation (PKSF) and Global Institute for Food Security (GIFS) at PKSF Bhaban on 25 October 2023.
The meeting was presided over by Dr Nomita Halder ndc, Managing Director of PKSF. Among others, Senior Deputy Managing Director Golam Touhid and Project Director (PPEPP-EU) Dr Sharif Ahmed Chowdhury were present in the meeting from PKSF. Ds. John Davies, Andrew Sharpe, Ashutosh Sarker, Sreekanth Attaluri and Hasan Ahmed represented GIFS in the meeting.
The main objective of the meeting was to explore possible opportunities for PKSF and GIFS to work together on food and nutrition security. The meeting addressed transferring climate-resilient technologies to the agriculture sector in order to promote sustainable income.
Dr Nomita Halder gave welcome remarks in the meeting. Tanvir Sultana, Deputy General Manager, PKSF, gave a presentation on the agricultural program-focused operations of PKSF and highlighted potential areas of cooperation between PKSF and GIFS. The meeting discussed introducing different agro-based technologies and showcasing its advantages and real-world usage through farm-level demonstrations in the working areas of PKSF's Partner Organizations (POs). 
The meeting also discussed about providing low-income communities with access to high-quality seeds through establishing seed hubs and multiplication of breeder seeds for various crops in order to increase agricultural output. Improving technical skills of PKSF and POs' technical employees by providing them with extensive training and cutting-edge understanding of agricultural techniques, is also discussed in the meeting.
Both PKSF and GIFS pledge to formalize their cooperation by signing Memorandums of Understanding (MoUs) as soon as possible to bolster their alliance and common objectives.