News
Webinar organized to mark Nat'l Mourning Day
Webinar organized to mark Nat'l Mourning Day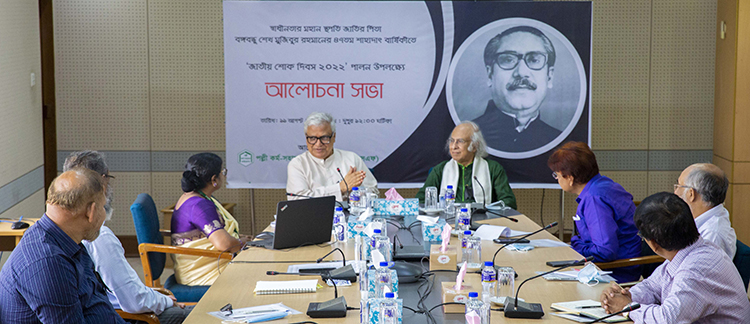 Palli Karma-Sahayak Foundation (PKSF) on 11 August 2022 organized a webinar to commemorate Father of the Nation Bangabandhu Sheikh Mujibur Rahman and his family members who were assassinated on 15 August 1975. The day is observed as the National Mourning Day in Bangladesh.
Dr Mashiur Rahman, Economic Affairs Advisor to the Hon'ble Prime Minister, was the chief discussant of the webinar – presided over by PKSF Chairman Dr Qazi Kholiquzzaman Ahmad and anchored by PKSF Managing Director Dr Nomita Halder ndc – at PKSF Bhaban.
Recalling Bangabandhu's foresight and diplomatic mettle, Dr Mashiur Rahman said that despite being the leader of a war-ravaged, newly born country, Mujib would display tremendous courage and awareness of reality in diplomatic negotiations. He would always value experience-driven observations of his staff members, said Dr Rahman who served as the Private Secretary to Bangabandhu when the latter served as the Prime Minister of Bangladesh.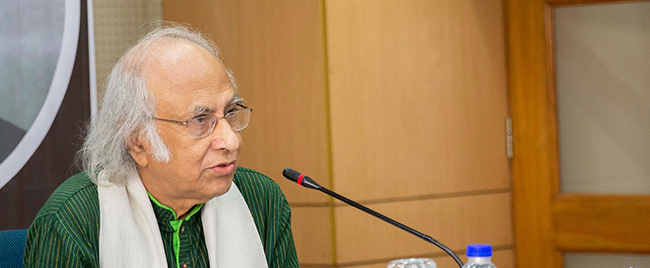 Dr Qazi Kholiquzzaman said Bagabandhu's dream was to put smiles in the poverty-stricken faces. "He dedicated his life to liberate the people of Bangladesh in political and socio-economic terms alike." By upholding Mujib's human-centric philosophies in our personal and professional lives, it is possible to realize his dream of a 'Golden Bangla' and Sheikh Hasina's vision of a welfare state, added Dr QK Ahmad.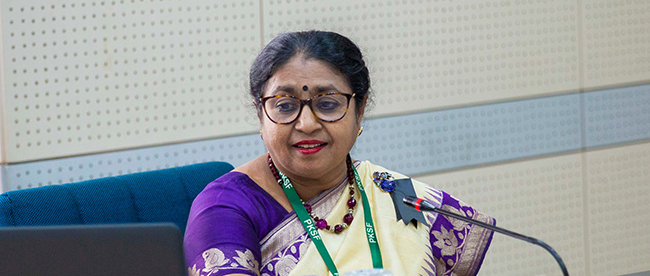 Stating that anti-liberation, fundamentalist elements were still active in Bangladesh, Dr Nomita Halder ndc urged everyone to practise Bangabandhu's secular ideals and to impart them in the younger generations.
Others to have spoken in the event included PKSF Board Members Nazneen Sultana (former Deputy Governor, Bangladesh Bank), Aktari Mamtaz (former Secretary of the Government of Bangladesh) and Dr Md Shahid Uz Zaman (Executive Director, Eco-Social Development Organization – ESDO), and Additional Managing Director Dr Md Jashim Uddin.

The webinar was part of PKSF's programs to observe the National Mourning Day 2022. Other events to mark this occasion include PKSF employees wearing black badges, offering special prayers at PKSF Bhaban and distribution of special meals at a nearby orphanage on 14 August, and hoisting the national flag at half-mast on 15 August.